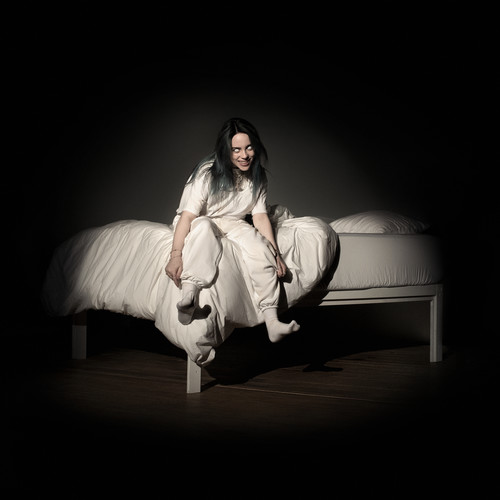 by Billie Eilish and Finneas O'Connell
The album cover for WHEN WE ALL FALL ASLEEP, WHERE DO WE GO?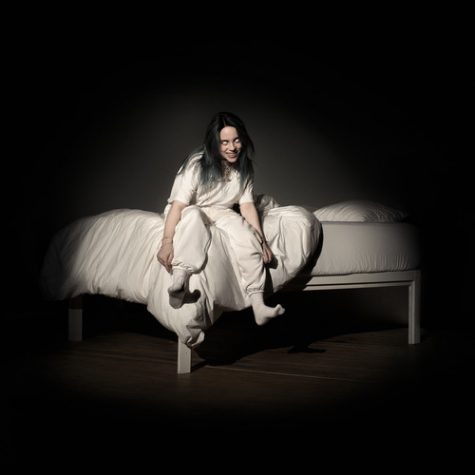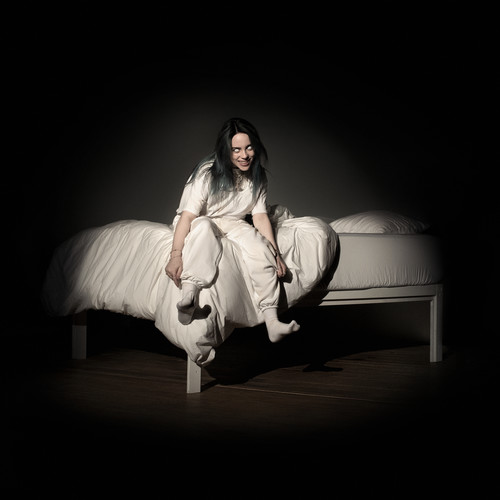 It is undeniable that Billie Eilish is not the average pop singer. But her latest album, WHEN WE ALL FALL ASLEEP, WHERE DO WE GO, has taken her music to new lengths. Gothic, bass-heavy, and sometimes eerie, together with Billie's fit of unsettling laughter in "!!!!!!!" is only the tip of the iceberg.
Eilish's album begins with "bad guy" where she mocks her past lover's tough facade, and shows him that Eilish is actually the more intimidating one in the relationship. Though the tone is upbeat and light, her melody is accompanied with the lyrics "white shirt now red, my bloody nose/creepin' around like no one knows/think you're so criminal", which would undoubtedly disconcert listeners.
A similar theme of love also drives "my strange addiction". Like "!!!!!!!" , "my strange addiction" also opens with a strange verse: "No Billie, I haven't done that dance since my wife died" marking the song with Eilish's usual eccentricity. Despite this, This song is probably one of the more predictable tracks in the album. Billie talks about the passion between herself and her lover and how her love towards him is borderline unhealthy, like a sickness, exemplified by her lyrics: "My doctors can't explain/the symptoms or my pain." But outside "My Strange Addiction" Eilish's other songs are distinctly unique. Such as her song, "all the good girls go to hell", where a jaunty piano accompaniment and piercing notes at the height of the chorus create an intense but satisfying feeling.
However, it is after these tracks that the rest of her album shifts into sadder mood – and where music really begins to shine. Eilish talks about drugs in "xanny" (code word for Xanax). Her vocals are soft and slow, almost resembling the peaceful relaxation that users get from Xanax. Yet, when she simultaneously sings with despair "Please don't try to kiss me on the sidewalk/on your cigarette break/I can't afford to love someone/who isn't dying by mistake in Silver lake", it feels like she's experiencing more pain than ever. What makes this song especially different from the others, is that instead of the consumer, Eilish takes the role of the bystander. Describing herself as unable to help as substance abuse takes the people she loves away from her.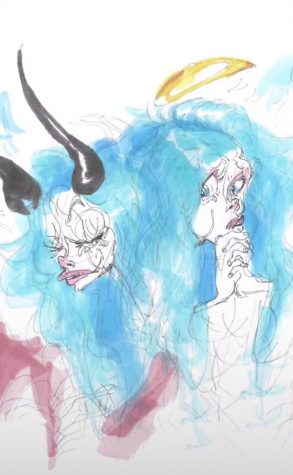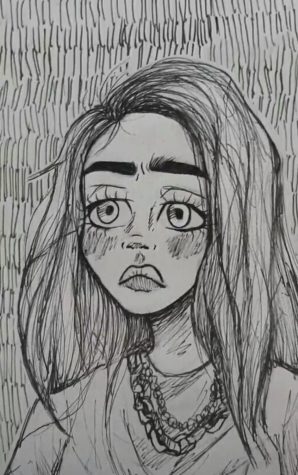 Though a more personal preference than a commentary on the actual quality of the album's music, that the number of new tracks that were actually released with the new album felt disappointingly low.. with Eilish's new album, six songs were already released to the public prior (to as far as early 2018). As a result, what should have been a collection of fresh songs felt more like a handful of extra tracks, which took some of the excitement away from the album. However, this ultimately won't matter very much if you haven't heard of Eilish's music before.
Billie Eilish is pushing the boundaries of pop music; she has wholeheartedly embraced the darker, sadder aspects of life in an industry that is dominated by"safe" songs – music that never tries to widen the horizons, but instead, tries to satisfy as many listeners as possible. She reminds us that you don't need to always be happy, and that you should never try to conform to society for the fear of being different.