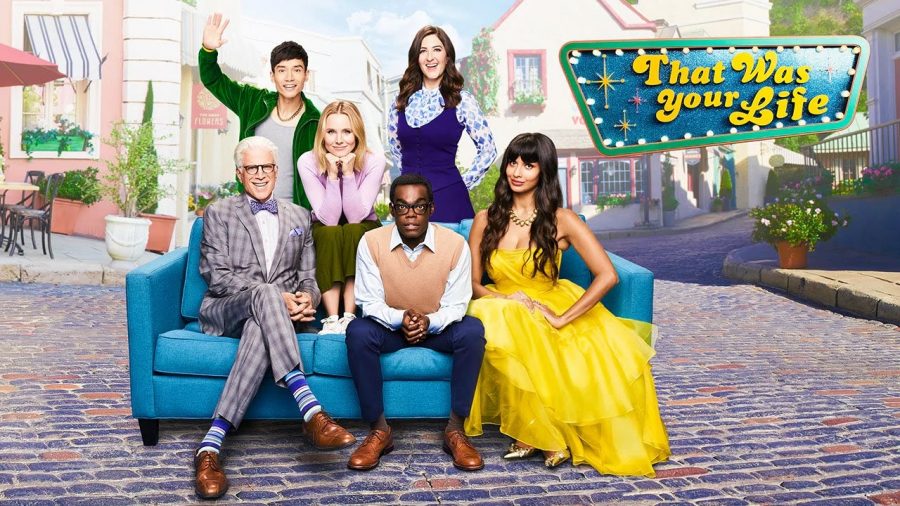 The vivacious sitcom that brought to screens our most sought-after questions of the human afterlife has returned for the last time as "The Good Place" is heading towards its Season 4 finale in a few days. 
The show aired its first episode "Everything Is Fine" in 2016, first presenting its premise of a moral "trash bag" protagonist, Eleanor, who realizes that she has mistakenly landed in the Good Place — the concept of heaven in the series — after her befittingly humiliating death. In the Good Place, Eleanor is rewarded with everything she could have asked for such as a soulmate and "Full Cell Phone Battery" taste fro-yo. In this pastel-colored paradise, she meets three other souls who have landed with her in the Good Place to begin her rather perilous journey to survive among the saints who rightfully earned their way in. With Chidi, a former moral philosophy professor and Eleanor's present soulmate, Tahani, a beautiful and posh British socialite, and Jianyu, a silent monk, Eleanor strives to grapple what it's like to care for other people for the first time and, ultimately, become a better person. 
And this is only until Season 1. The plot of "The Good Place" completely reconstructs as watchers are led into Season 2, debunking the initial premise of everything — no spoilers! — from its core. Each season, therefore, works as a transition point to keep watchers on their toes, not knowing what challenges these four characters will have to face next. Consisting of 51 episodes in total, all of which are around 20 minutes, the show is full of fart-jokes, heart-warming character development — obviously, there is lots of room for development in Eleanor's "trash bag" character — romance, non-stop philosophy lessons from Chidi, and questions thrown at the watchers that make us reflect on our lives as well. 
Although this show contains an overwhelming reference to old philosophers and their texts, and although its entire premise may allude to religious (or atheist) concepts of the afterlife, "The Good Place" brings every episode back to being human and what it means to be one: "What [do] We Owe to Each Other? 
"The Good Place" can be as comical or as profound as you want it to be, and for all the time that it's worth, this show is nothing but a HIT. The final episode of the series will be on Netflix, this January 30th.