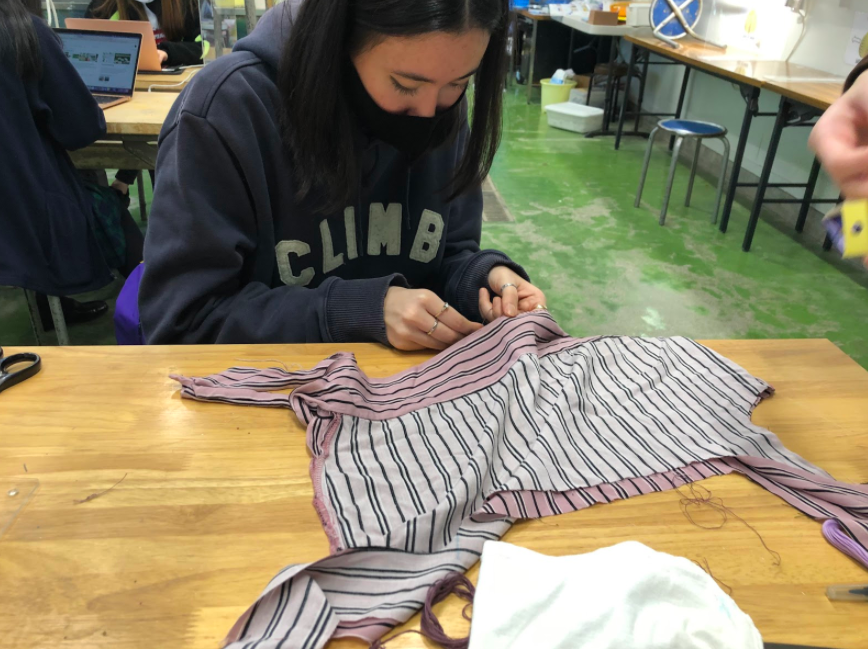 ISSH eco-fashion class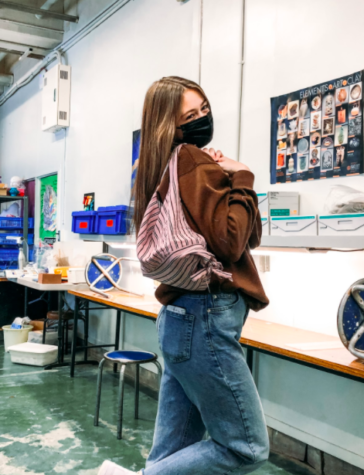 According to BBC News, "Globally, an estimated 92 million tonnes of textiles waste is created each year and the equivalent to a rubbish truck full of clothes ends up on landfill sites every second." With alarming amounts of textile waste being created, it is important to consider the role we play in the number of clothes being wasted. Though the problem at hand may seem insurmountable, we can make small changes that have positive impacts, for example simply upcycling old shirts!
First, what is upcycling? Upcycling is repurposing a textile or article of clothing to extend its length of use and value. Usually, you would wear a t-shirt for two to three years before you grow out of it or it goes out of style. However, if you were to repurpose a t-shirt, such as into a bag, you could use it for several more years. If everyone participated in upcycling/repurposing, we would decrease the number of textiles wasted annually. This would reduce pollution and cause less damage to the soil and water systems.
Upcycling can lead to exponential environmental benefits such as a reduction in air and water pollution. It can take textiles up to 200 years to decompose, leaving our environment with wastelands filled with millions of tonnes of textiles. As textiles decompose, they generate greenhouse methane gasses. The dye from textiles is also released into the soil and groundwater, which puts toxic chemicals into our atmosphere and drinking water. Therefore, if we repurpose our clothing and reduce textile waste each year, our drinking water, soil, and atmosphere will see benefits.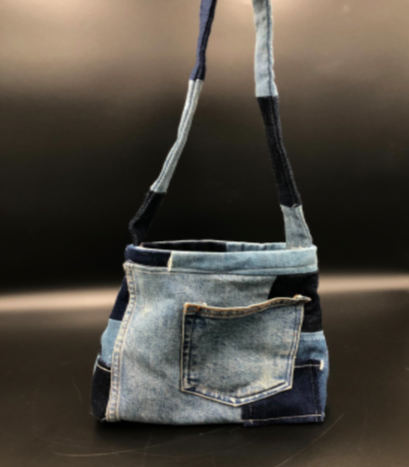 Some ways to upcycle include altering old clothes into new attire. For example, old dresses can be made into shirts, blankets, and pillowcases. This can be done by looking for online tutorials. Basic supplies such as sewing kits, buttons, and thread can be purchased from stores like Daiso, Tokyu Hands, and Don Quijote. To produce more advanced upcycled products, you can purchase or repurpose zippers from old clothing by removing and attaching them to the new item. Upcycling allows you to create new items and also repair worn-out clothes through simple changes like stitching or patching.
Ultimately, by upcycling your clothes you can take your worn out, out-of-style and old clothes and give them a second life! Not only will you have new clothes and develop a new skill, but you will also help save our planet.