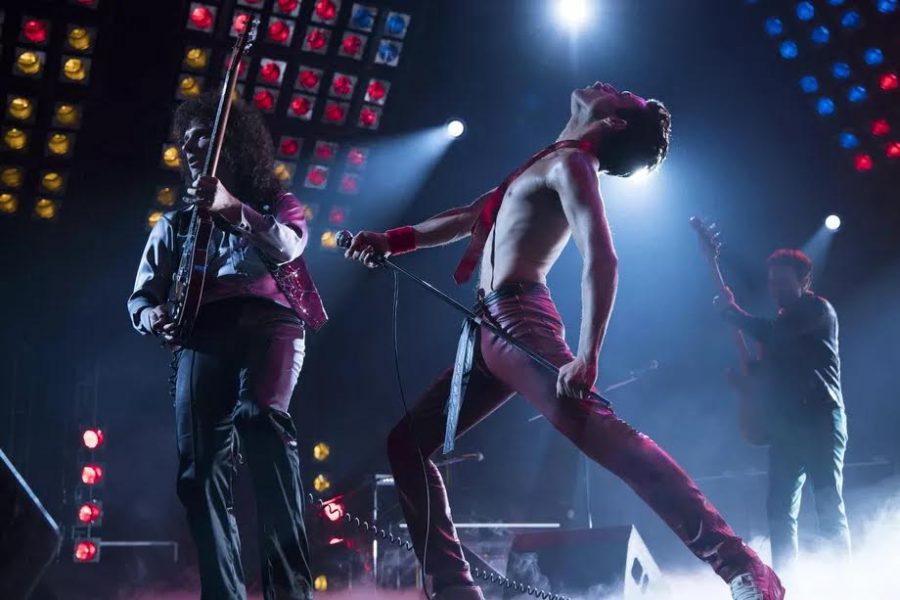 "She's a Killer Queen" – 'Bohemian Rhapsody'
"Bohemian Rhapsody" is a celebratory biopic of the rock band Queen, featuring a skillfully presented focus on Freddie Mercury—played by Rami Balek—showing what really happened behind the stage of Queen's legendary performances. Queen was a band led by singer, Freddie Mercury, who defied stereotypes, went to great heights for their music, and cooked up extraordinary hits using DIY techniques and operatic inspirations which remain loved by listeners from every age into the 21st century.
Tracing the way from the infancy of the band to their unforgettable Live Aid Concert, the movie showcases Queen's iconic hits ranging from "Another One Bites the Dust," the foot-stomping "We Will Rock You," to "We Are the Champions"—born to electrify the world. The movie also explores Freddie Mercury's caged sexuality, hedonism, tragedy, and romance. These untold stories will bring you a full spectrum of emotions, just like the revolutionary music Queen brought to the world.
Get ready to feel inspired, feel the urge to move with the music, and perhaps, even shed a tear. "Bohemian Rhapsody" is a Killer Queen herself: "guaranteed to blow your mind."