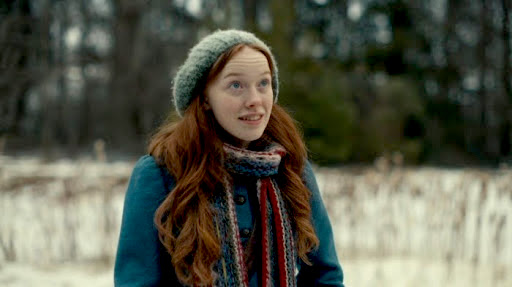 'Anne with an E' season three
"Anne with an E" came to a sudden end when it released its third and final season on CBC this September, and on Netflix this January. Though this was an unexpected turn of events, Anne with an E said goodbye in the best way possible.
"Anne with an E" is a TV show adapted from the classic novel series "Anne of Green Gables" written by Lucy Maud Montgomery. Set in the late 1800s in Avonlea, Prince Edward Island, Canada, the story begins when senior siblings Matthew and Marilla Cuthbert request an orphan boy to help out with their farm. However, when Matthew goes to pick him up at the train station, to his surprise, the red-haired, talkative, imaginative Anne Shirley was waiting.
Season three follows Anne's journey to figure out who she is, going on a search to learn about her biological parents. All the characters have grown up since the first season, now moving on to college, and thinking about their futures. New characters have also been introduced, such as Ka'Kwet and her tribe, who are faced with frequent discrimination due to their indigenous background. However, with Anne's extroverted and bright personality, she gains interest in Ka'Kwet and they quickly become close friends.
There is also more romance in this season, especially one involving her academic nemesis, Gilbert Blythe. The two never fail to disappoint the show, always leaving a warm, fuzzy feeling when watching them together.
Season three was able to add new plotlines without making it feel too overwhelming, or forced. Not to mention, the scenery and cinematography are done beautifully. The show's openness to address topics of racism, feminism, indigenous rights, sexual harassment, and freedom of speech makes it more relevant and ahead of its time.
While "Anne with an E" was able to wrap up the show in a satisfying way, there are still some loose ends that needed to be tied, and questions needed to be answered. Although this season was remarkable in giving each character their own story, it definitely deserved another season. Fans across the world were devastated when Netflix had announced the cancellation of "Anne with an E" and are still fighting for its renewal. Whether it gets picked up or not, "Anne with an E" will always leave a special place in our hearts.