Enjoying live music at home with NPR's Tiny Desk concerts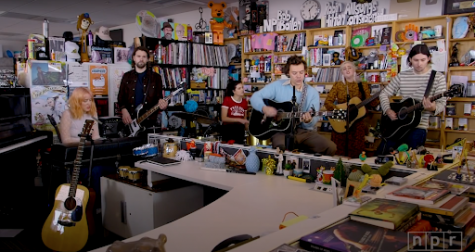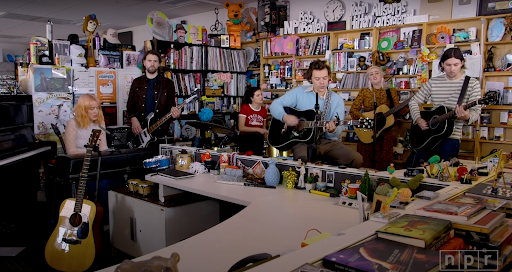 The rapid ratta-tatta-tat-tat of the drums, the full-toned dum do-do-do dum of the bass line, the laid-back chords of the keyboard, and the soft voice of R&B Jorja Smith singing for NPR Music Tiny Desk Concert gives you a performance so authentic and unique, it provides a small escape from reality as the artist seems to be performing live from your house. During times of quarantine and social distancing, a small escape from reality is what we all need from time to time —  through the 800+ performances under the NPR Music Tiny Desk Concert series, listeners have the freedom to choose from a variety of genres and listen to some genuine, good music over the weekend.
Bob Oilen created the NPR Music Tiny Desk series in 2008 with the self-described concept of an "intimate concert in an office," where live shows of 10-20 minutes from a variety of different artists were released. What differentiates this series from other live performances is that Tiny Desk Concerts are simple, stripped of fancy studio equipment: it's only the artist and their band performing in a homey office surrounded by books. The simplicity makes the performances just that more intimate and personal, as if you were listening to a small band at a jazz bar. Even after a decade of recording videos, that intimacy and authenticity felt from the artists has not faded away, and that is what keeps the audience lured in. If you're looking for laid-back rap, classical cello, or even K-POP, the NPR Tiny Desk has it for you. Each performance is so vividly and uniquely performed that the Tiny Desk and studio versions of the same song have entirely different feels (more often than not, the Tiny Desk versions are even better than the studio versions). Each Youtube video offers a pleasant surprise and there's a performance out there for each listener.
During the start of quarantine with the future so unpredictable and my extroverted personality isolated, my friend suggested I listen to Alicia Keys' rich performance peppered with inspirational speeches in between each song. Her positivity and genuineness were contagious across the screen and one Tiny Desk video led to another. In the era of (new) pop music where performances often lack originality and feeling, NPR's Tiny Desk series provides the platform where artists can bring the soul and warmth back into live music in the comfort of your own home.