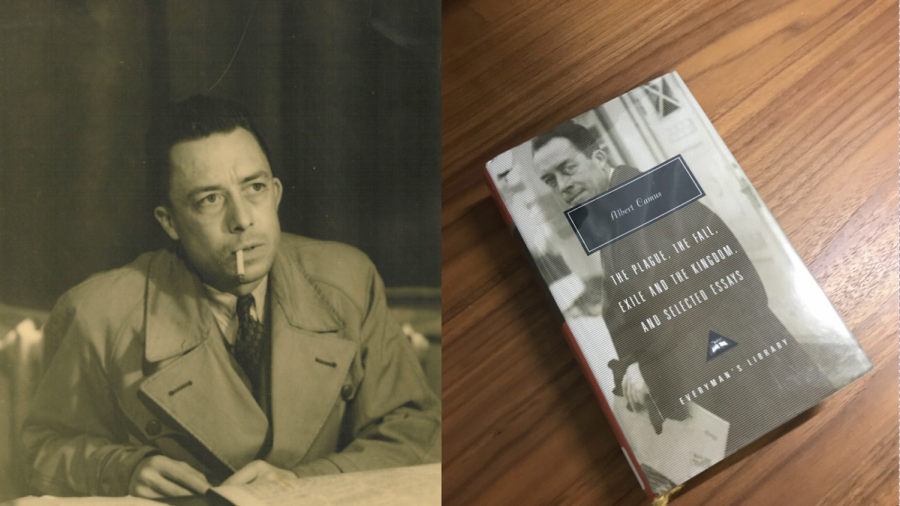 Photo Credit: (Left image) Creative Commons, (right image) Risa O. (11)
How Albert Camus predicted the outcome of COVID-19 in 1947
Within a few months, the ongoing pandemic has wiped out students from schools, salarymen/women from offices, and all of them from amusement facilities. Because of this, many went on the lookout for recreation that was available in the comfort of their own homes. For bibliophiles, this wasn't so hard. We just relied on our favorite pandemic novel, "The Plague", written by the French-Algerian philosopher Albert Camus, to have a better understanding and to find solace during tumultuous times.
Set in the Mediterranean city of Oran in the French-Algerian colony in the early 1940s, the novel begins on the morning of April 16, when the central character Dr. Bernard Rieux, a physician, after leaving from a surgery, steps on a dead rat. In the following days, bleeding dead rats start to show up more often throughout the city, leading the concierge who works at Rieux's surgery building to fall ill with fever and eventually pass away, becoming the first victim of the bubonic plague. Unfortunately, despite the number of cases on the rise, authorities, with hopes of delaying their decisions to prevent panic for political and economic reasons, decide to act "as though the epidemic were plague". Soon the whole city goes into lockdown; citizens are separated from their loved ones and shops close down. Yet with people's obsession with their personal suffering, a sense of normalcy continues, like the young journalist Raymond Rambert's initial desire to flee the quarantined city even if it takes breaking the law. 
Due to the COVID-19 outbreak, the 1947 novel has returned back to the bestsellers shelf and has welcomed many new readers all over the world. For example, according to the Japan Broadcasting Corporation (NHK), since February, an additional 360,000 copies have been printed and the book has become a top-selling piece of paperback literature at major Japanese bookstores. In South Korea, the largest bookstore chain announced that copies of "The Plague" sold 18 times more in March of this year than at the same time last year, as well as in the United Kingdom with publishing company Penguin Books announcing that sales went up by 150% this year. 
In addition to the fact that the novel is an allegory for the Nazi occupation of France and the French Resistance, the novel also parallels the literal pandemic we are experiencing now–from anti-mask protests, crowded izakayas in the midst of the quarantine, to authorities' denial of the virus.