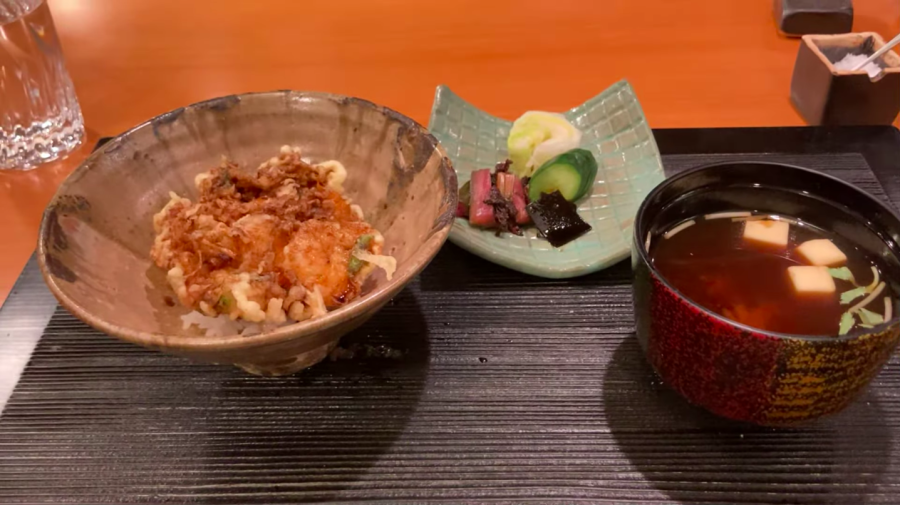 Japanese craftsmanship made tempura
When walking through Tokyo, you never know what hidden wonders you may find. It's a unique city where traditionality and modernity entwine perfectly, and its places never fail to impress. One such place is Tempura Karasawa. Located in the Nishi-Azabu neighbourhood, hidden amongst a myriad of narrow streets, this inconspicuous tempura restaurant is indisputably one of Tokyo's best-kept secrets. 
On entering, the first thing you notice is the design: unpretentious yet finely detailed. Two tables sit in a corner. Though those seem comfortable, nothing is more appealing than the thought of taking a seat at the counter where you can witness, first-hand, the art of Karasawa-san, founder and chef. Hanging lamps irradiate the room, making it feel commodious and elegant at the same time. In the back, pottery paraphernalia — made by Karasawa-san himself — is messily stacked on a cupboard. At the centre of it is a red, clay bottle we gifted him last year. 
Our group congregates around the cedar counter as Karasawa-san greets us warmly, recognising us as regular clients. He explains the day's ingredients, preparing his apparatus. Karasawa-san does not speak English fluently and we can barely utter a few phrases in Japanese, but we see this as an exciting opportunity to learn, rather than an encumbrance. From the way crinkles form around his eyes as he animatedly uses his hands to get his point across, it's evident that Karasawa-san thinks this, too. 
Ryokucha is swiftly poured into our cups as the day's first dish is served: shrimp legs and crispy eel backbone tempura. From the first bite, it stands out. Overwhelmingly oily taste is common when it comes to tempura, but Karasawa-san manages to avoid this whilst also extracting mesmerising flavour. He is unafraid to share his secret: he submerges it in oil at blistering temperatures, enabling him to do so only for a short period of time; just enough to deep fry the outer coating without the oil piercing the meat beyond it. 
A diverse line-up of flavour ensues. Ingredients range from vegetables to seafood and from sweet to umami to savoury. Karasawa-san encourages us to try the first bite plain, before experimenting with sudachi lime, Himalayan salt, or sauce that he prepares himself. As the experience comes to an end, in unanimity, we classify the stellar fugu tempura as the distinctive outlier. Its juxtaposition of the crisp outer layer with soft blowfish is unparalleled. 
Tempura Karasawa is proof that a Michelin star, or the lack of one, does not define a restaurant. In truth, the fact that it is not mainstream vastly contributes to the place's appeal. It offers a sense of traditionality that you seldom get, along with an indulgent experience for your senses.