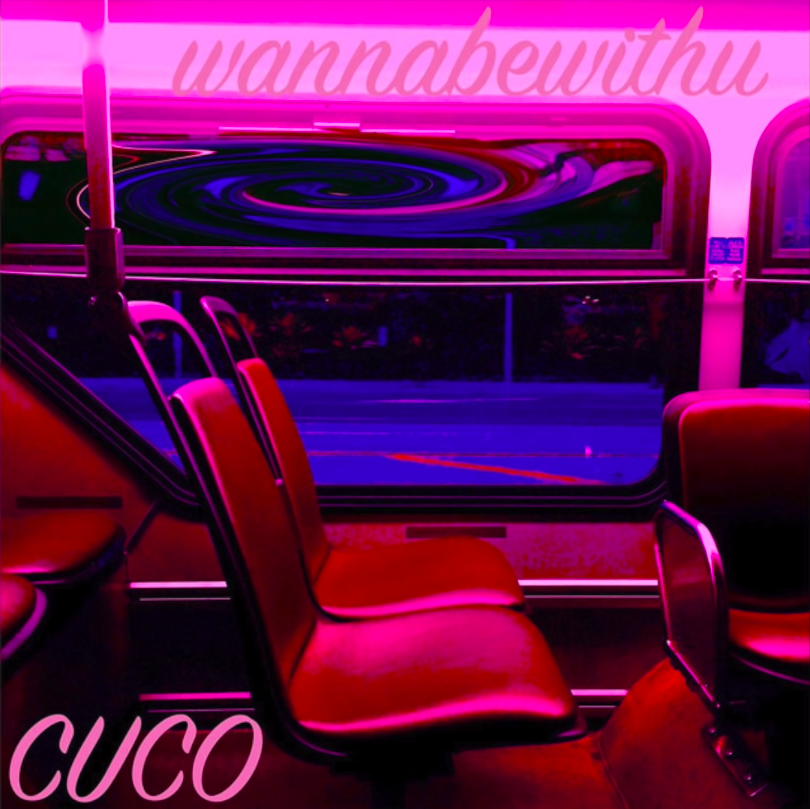 "Lover Is a Day": an auditory slow dance
There's nothing like a slumberous piece of music that can be played in the background of a lazy contemplation on a 3 AM balcony. "Lover Is a Day", the first track of Cuco's album Wannabewithu, will slip its way to the top of your list of such songs as elusively as a lucid dream.
Perfectly complemented by a simple melody, one of the opening lines of "Lover Is a Day" is a narrator's inquiry, typical of love stories complicated by insecurity and self-loathing: "Will you love this part of me?" A heavy refrain follows: "But I'm okay as long as you / Keep me from going crazy / Keep me from going crazy". Skilfully woven in between these lines, the verses of the song tell a story about this narrator, seemingly with some kind of tragic backstory, beginning to let themselves fall into an unmatched devotion: one that will probably become their salvation, but will also require honest emotional vulnerability. 
The demeanor of listlessness and submission that Cuco carefully crafts for his main character, perhaps a young man like himself, is divine work. Just as divine, however, is Cuco's ability to interrupt this main character's persona with exposures of violently genuine emotion. As a golden example, one line begins with a somewhat condescending, sarcastic personification of the main character's passion for his romantic interest ("Me and Mr. Heart, we say the cutest things about you") but ends with an extremely direct assertion of his true feelings ("we'd probably die so quick without you"), uncovering the authenticity of his love. The narrator sustains this regretful honesty by ending each refrain with the phrase "My lover is a day I can't forget", followed by a plaintive pause as if to lament the undeniable feelings of adoration overwhelming his heart.
Now, the almost puzzling length of this musical jewel is precisely what completes it. 
"Lover Is a Day" stretches over 7 minutes and 36 seconds, with repetitive melodies and lyrical choices that some may characterize as sluggish. Optimizing this extended time, however, Cuco masterfully perpetuates our main character's ponderation. Instead of forcing loose ends to find ties, the song's idle repetition and length allow our main character to loiter between committing to this potentially utopic romance and returning to his familiar secretive haven. The ripest of fade-outs brings the piece to a conclusion, gently leaving this character be, in what seems like an endless slow dance of contemplation. 
Cuco's "Lover Is a Day" is a beautifully desolate work of art. Its drowsy melody and ability to gently wrap itself around pain are sure to cause you to recall it out of nowhere, months or even years after your first listen.