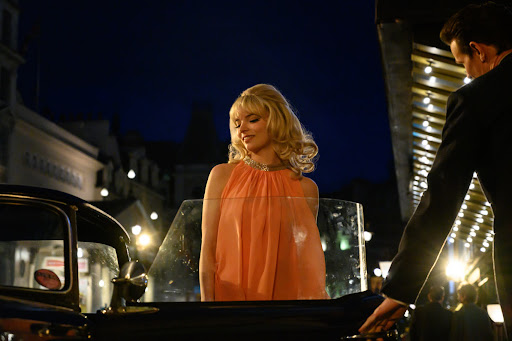 Living as the heroine of men's sexual fantasies
"London can be a lot", they say. With an unsettling atmosphere that provokes disturbance and confusion, Last Night in Soho is an eerie mixture of emotions that drift like mist through the dazzling and mysterious streets of London. Directed by Edgar Wright (Scott Pilgrim vs. the World, Baby Driver) Last Night in Soho came into theatres fall of 2021 right around the Halloween season. Wright highlights the nostalgia of the "Swinging Sixties" with accurate fashion and upbeat soundtrack with selections from The Kinks and Cilla Black, but winds down the party into an inescapable psychedelic labyrinth. This thriller isn't a compilation of jumpscares and repeated rhythms. It's a film that finally sheds light on the long dismissed and avoided topic of the male gaze and female sexualization in the entertainment industry.
With the broken record that accompanies our protagonist's supposedly glamorous entrance, the film "feels wrong" right from the start. Eloise or Ellie Turner (Thomasin McKenzie) is a 60's-obsessed fashion student, exhilarated for the future that waits for her in London, or so she thought. However, Ellie's prelude is met with mishaps and failures along with a recurring dream about Sandie (Anya Taylor-Joy), a club singer in the 60's, and begins to navigate a soon-to-be nightmare Ellie will not be able to wake up from.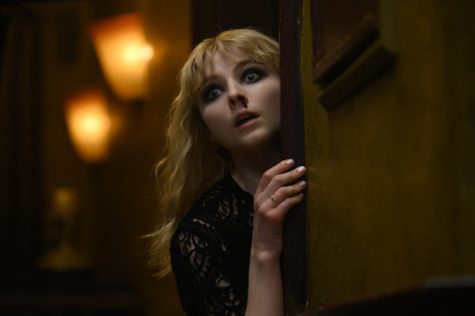 As the story unfolds, the dreams become Ellie's perilous escapism from the busy and toxic environment of the unfamiliar city. She doesn't notice herself losing her identity to Sandie, spinning herself into a fever dream where she would barely recognize herself. As Ellie blindly falls into a rabbit hole, Wright manages to weigh the irony onto the audience with more fear and stress than the characters themselves. Ellie's life quickly escalates as Sandie's expected success is cut short, when her first job is simple and straightforward: to entertain men who drool and excite over the dancers dressed in costumes that resemble young girls. Sandie learns to accept her fate; Ellie on the other hand is desperate to get Sandie out of the disgusting reality.
As the film continues with its now dissonant soundtrack, the audience is faced with the reality of the entertainment industry. Sandie has trapped herself into an endless rabbit hole surrounded by men, men, and men; or is it her fault? For centuries, women in the media have existed merely for the male gaze, been oversexualized and stereotyped into flat characters. Unfortunately, even with the emerging numbers and varieties of genres, women are usually depicted the same with unrealistic physical features with little to no personality, solely existing for the male characters' interests and fantasies. Wright doesn't filter the truth and portrays the reality of the disgusting desires of not one man, but men as a whole—that Sandie's story is not a rarity and that there are thousands and millions of Sandie's out there that are silenced by the thick velvet curtains covering the back of the stage. 
Whether the film's ambiguous ending is a happy one or not is up to the audience. Ellie's story could be a happy one, but is it really a happily-ever-after when there are millions of girls and women forced to live and afford like Sandie? Last Night in Soho is one haunting nightmare that will leave you alone and afraid, constantly aware of every line of sight; our world isn't quite colorful and tuneful as it seems to be.