Alumna Update: Yuri Kawashima ('11)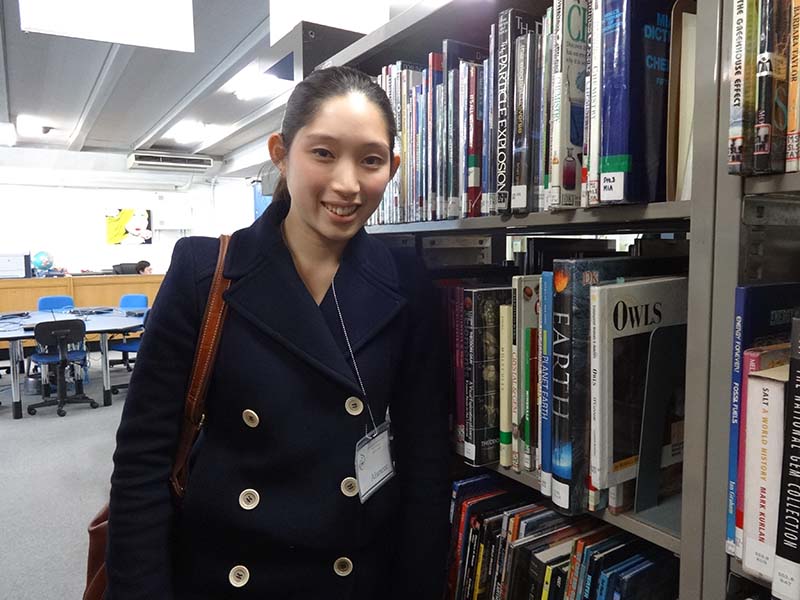 We found Yuri roaming the corridors looking nostalgic but happy. She gave us a few minutes of her time to talk about where she is on her career path.
What motivated you to go to medical school?
I want to do a job where I can help people. Also, my dad is also a doctor and I've always wanted to be a pediatric surgeon.
What made you choose Taiwan for medical school?
I chose Taiwan because it's easier for me to go to other countries afterwards, because all the terms and textbooks are in English, unlike Japan, where all the terms and textbooks are in Japanese. If I went to Japan for medical school, it would be harder for me to go to other countries afterwards. I chose Taiwan over the USA because in the USA you have to have four years of undergrad, and it is harder for foreigners to get into medical school. I also have family in Taiwan.
What is it like to go to school in Taiwan?
Although it's hard to adjust to the language and culture, I'm hanging on to my motivation to become a doctor.
Did ISSH influence your decision to get involved with medicine?
Yes. Being a part of a community that is involved with charity and helping people influenced me a lot.
Are there any particular teachers that made an impact on you?
Mr. Wells and Ms. Young.
Did ISSH help you prepare for your field?
Going to ISSH gave me an international perspective of the world and made me ready to enter the real world.
Any suggestions for ISSH students aspiring to go into medicine?
I think what's important is to do what you love and have motivation and goals. Even though medicine is hard, if you have motivation, you will work hard to achieve your goals.