Got some change? Spend your spare coins in these affordable 100 yen shops!
If you're ever walking down the streets of Japan, you have most likely seen a 100 yen shop, or one-coin shops. The emergence of 100 yen shops began in Japan during the 1980s and have been spreading rapidly across the country, giving rise to major franchises such as Daiso. Different brands of 100 yen shops have surfaced due to their diverse selection of goods for a cheap price. If you would like to explore the different options of one-coin shops, here are four recommendations you can consider visiting. 
DAISO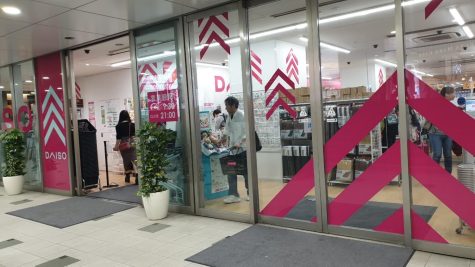 Daiso is undoubtedly the face of the 100 yen shop industry. The first of its kind, Daiso's simple and affordable products entice customers to spend their spare change on a variety of products available for only 100 yen (+tax). They sell the basics: electric goods, interior, living, gardening, hand-made DIY, stationery, cosmetics, kitchen goods, and everything in between. It's likely that you'll find whatever you're looking for in Daiso. For students who are looking for a place to buy cheap stationery, Daiso provides one of the biggest product lineups. 
With a whopping 3,620 operating shops in Japan alone, Daiso's ubiquity is one of its many advantages that makes it so successful — you may have come across the Daiso store in Shibuya. Though varying from each store, Daiso has a clean, simple store layout that makes it easy for anyone to navigate and find something they need. On top of that, self-checkout stations are available for most stores, for those who prefer it. 
SERIA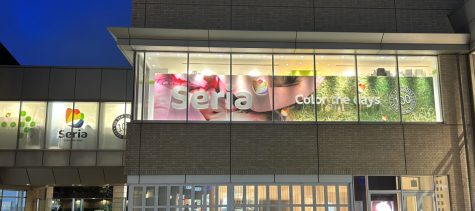 Seria is the most accessible 100 yen shop following Daiso, with over 1,800 operating shops in Japan, which you can usually find situated inside shopping malls. It also holds one of the most diverse product line-ups rivaling Daiso. Though Seria is not as popular compared to Daiso, the biggest advantage of the store is that it maintains a flat price of 100 yen, unlike other one-coin shops which usually put out additional products for 200-300 yen. 
Furthermore, the majority of Seria products are made in Japan, which ensures better quality and durability than other one-coin shops. Seria targets a slightly more upscale shopping experience compared to Daiso by providing a more elegant shopping atmosphere. Their concept, "color the days," reflects the diversity of the product lineup available, ranging from handicraft goods, gift wraps, kitchenware, stationery, and baking goods. 
STANDARD PRODUCTS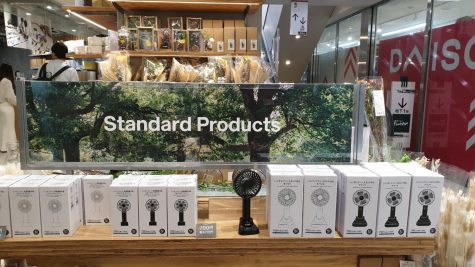 Standard Products, a recently launched venture from Daiso, boasts "environmentally friendly" products produced by collaborations with Japanese domestic manufacturers. Standard Products may remind you of some of Muji's style, but it provides customers with nearly the same quality for a lower cost. Prices usually range from 300-500 yen (+tax), more pricey than typical one-coin shops. 
Minimalistic designs that display slightly more sophistication compared to other discount shops, such as Daiso, attract customers who are looking for an elevated version of affordable goods. Houseware goods with natural colors and earthy tones adds to the Standard Product's most notable feature, and the modern interior style of the shop gives customers a great atmosphere to shop in. 
With that said, due to its relatively recent launch, the store has only ten branches in Japan and a smaller product line-up compared to Daiso. However, what Standard Products lack in accessibility and goods variety, it makes up for in its quality of products and durability. 
3COINS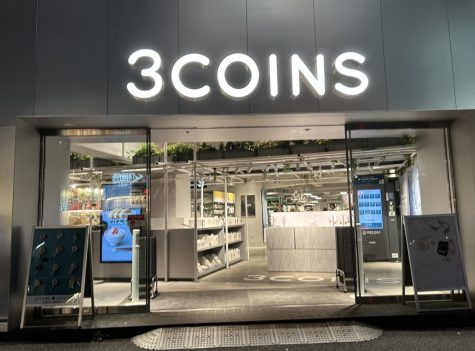 Similar to Standard Products, 3COINS is an upscale lifestyle brand that stands out for its trendy, stylish products. While Standard Products have a more natural and minimalistic style, 3COINS offer an urban and chic design to their products. 
As its name suggests, the price for the products stays mainly in the 300 yen (+tax) range. When you enter the store, you can expect to find a wide range of miscellaneous items such as household goods, interior goods, fashion accessories, travel essentials, and mobile items. Whereas typical 100 yen shops tend to focus on the usability of products and less on design, 3COINS doesn't miss when it comes to providing customers with stylish products. Those looking to purchase cute and trendy items are best fitted to shop in 3COINS.