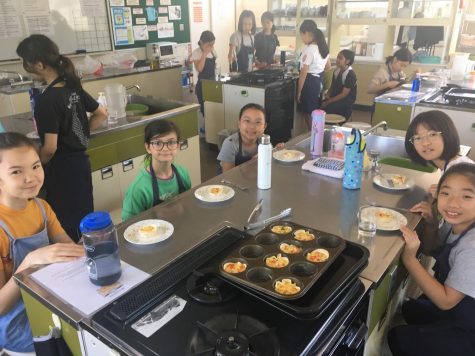 Anna P. (7), Summer Reporter
Fifteen percent of the students enrolled came from outside Japan with students coming from as far away as Saudi Arabia, Guatemala, Europe, and America.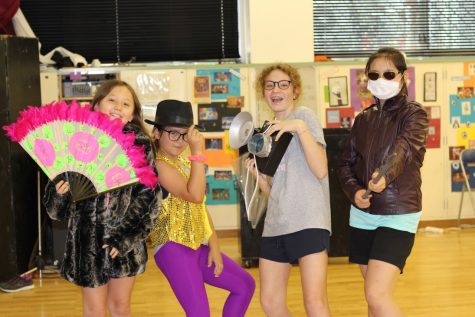 Sofia S. (7), Summer Reporter
Without the aid of advertising, what attracted an impressive number of students?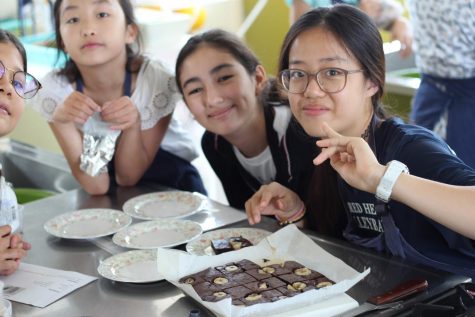 Emi (5), Lisa (8), and Natsuki (6), Summer Reporters
A summer reporter for The International interviewed three students from other schools who are attending ISSH's Summer School in 2019.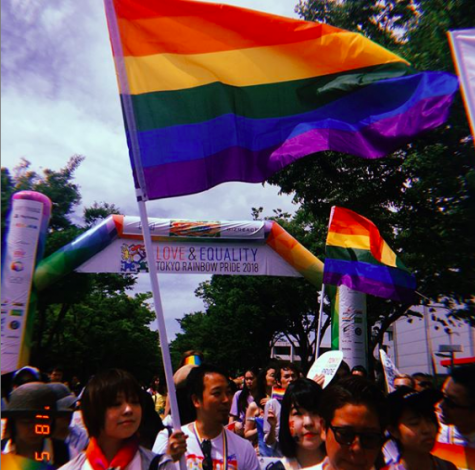 In the 2018 Pride March, the roar we were greeted with was loud. In 2019, merely a year later, it was deafening. The crowds sweeping along down the road had multiplied. Pride was bigger than it had ever been.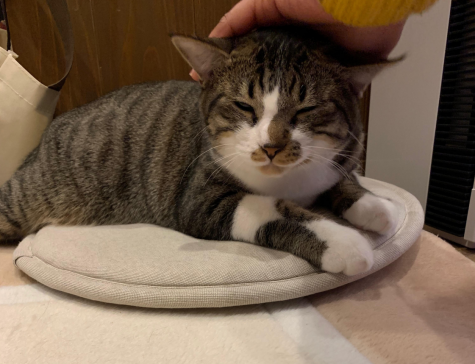 With their high standard for animal-care, it is clear that Chiyoda Nyan To Naru Cafe stands as a model for other animal cafes who do not meet these standards.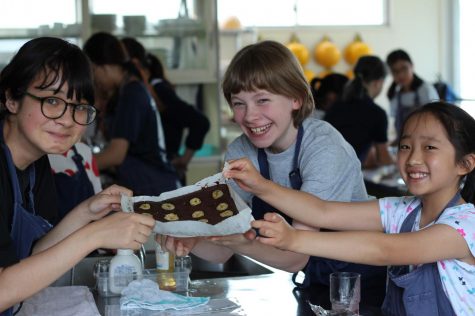 Rafaa B. (7), Summer Reporter
"We make desserts, and we try to introduce the recipes to the students, so they can make them at home, to impress their friends and family. The students enjoy desserts, but I try to make them healthier, by using whole wheat products instead of refined grains, and low-fat dairy, and a lot of fruits."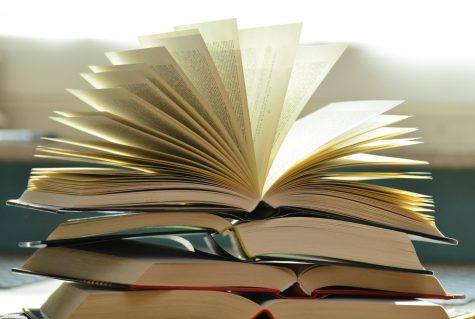 Believing in the infinite number of stories that can be spread and endless experiences that can be gained through books, the Books For All club members have assembled a list of 30 books that we think are worth sharing.
Drag the Globe and See Who Has Visited Us!