Bang bang, go the drums
ISSH alumna, Eva Kestner, follows her passion for dance and music to develop a unique style.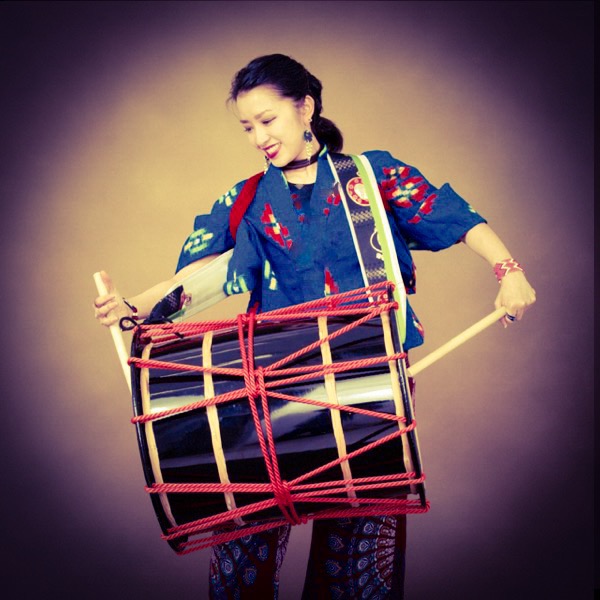 Eva Kestner, a professional dancer and taiko drummer, awed the audience with her performance on Japan Day.
Eva was a talented musician from a very young age. She played the piano, drummed, and was (and still is) a very avid Michael Jackson fan. "I admired his love for people, his professionalism, and his unique music and dance styles, " said Eva. She explains that Michael Jackson inspired her to think "outside the box," to work hard, and to build her character, so that she could help people in some way or another in the future. Little did she know that such qualities of the King of Pop would turn her into an influential, inspirational woman.
Eva attended Sacred Heart from grades one through twelve, and graduated with the class of 2005. Here, she was known for her friendly personality, for her dedication to the activities she participated in, and her willingness to help people around her. "Eva was a well-rounded student, who excelled academically and made many contributions to the school in sports and in the performing arts," said our Headmistress.
Eva's hard work and determination opened doors to Cornell University, where she decided to major in philosophy. "I did not really know what I wanted to study, so I decided to study something that sounded interesting to me," said Eva. Yet, what seemed interesting at first did not captivate Eva for long, and she never became truly passionate about what she studied at school.
After her first year in Cornell, Eva was lost. Although she knew that she "wanted to do something wonderful and have an impact on the world" from a young age, she still did not know what to do. "I simply believed that working hard would pave the way for something. I knew that this 'something' would come sooner or later," said Eva.
She was right.
"One day, during my sophomore year in college, my friend suddenly mentioned creating a taiko drumming student organization," said Eva. Eva thought about her love and passion for music, and decided to become the musical director and lead drummer of this group. Throughout the rest of her time in college, Eva spent all of her time developing this organization.
To Eva's amazement, this taiko drumming team is still one of the very active organizations on campus today. "I was able to go back to Cornell recently for the East Coast Taiko Conference to teach and perform. I was also able to meet all the students currently in the student organization I founded. I saw that the organization has grown into such a wonderful team," said Eva. She was very pleased to discover that the organization sells out tickets to its annual concert!  
"
One of my biggest goals is to make a new art form for people of all demographics to enjoy.
— Eva
"I had a gut feeling that the student organization would change my life, and it did," said Eva. After graduating from Cornell, Eva went back to Japan and joined a professional taiko drumming team. However, after performing with the team for a year, she decided to leave, and to pursue a solo career. "It was a great learning experience, but I felt that something was missing," said Eva.
After she left, Eva got an opportunity to meet more people and to work with many professionals in the art industry. She also spent a lot of time expanding her own views on art. She soon realized that the "thing" that was missing from her performance was dance. "I could not fully express myself without dancing," said Eva. She started training in all kinds of dance forms, focusing primarily on folk dance from around Japan and street dance. Of all the dances, however, the Awa dance began to hold a special place in Eva's heart. "I am currently in an Awa dance team that is led by a prominent Awa dancer and associated with the Koenji Awa dance association," said Eva. Over the years, Eva made her way to being one of the top female dancers on her team.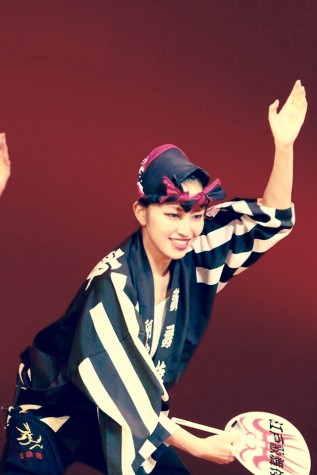 In her performances today, Eva mixes taiko, folk dance, and street dance to create a style of her own, for which she is known in Japan. She is a guest dance performer in Aragehonzi, — a band, which performs funk/soul dance music, and Japanese folk music —  and is also working on a full stage production that incorporates her dancing and drumming style. At the same time, she leads workshops, where she teaches her students to dance and drum at the same time, and is also part of a dance education program that teaches hip hop to kids at ISSH every Wednesday.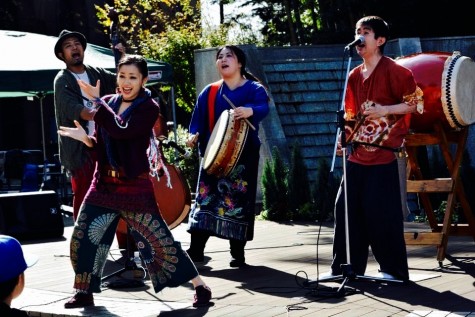 Eva hopes to continue teaching, performing, and inspiring kids. "One of my biggest goals is to make a new art form for people of all demographics to enjoy. This is my biggest motivation today as an artist," said Eva.