A two hour stay at the Grand Budapest Hotel
Mina, Writer
April 17, 2015
A mysterious death, a feud over family fortune, and a grand theft and recovery scheme for a prized Renaissance painting. Stir them together and you have the dramatic adventure comedy, "The Grand Budapest Hotel", directed by Wes Anderson. Time travel back to the early 1930's fictional European country along the Alps, Zubrowka, with its picture book like backdrop. The comical plot and quirky characters will steal a couple laughs and keep you constantly on your feet.
The film takes place in a popular East European ski resort, the Grand Budapest Hotel, during the early 1930's. Gustave H. (Ralph Fiennes), the legendary concierge of the hotel, receives a priceless painting of "Boy with Apple", after one of his beloved clients, Madam D (Tilda Swinton) dies mysteriously and leaves the inheritance to him. With the police chasing him for suspected murder and Madame D's family frantically attempting to disinherit him, Gustave is on the run for the sake of his safety and the fate of his painting. The plot follows Gustave's adventure to prove his innocence and claim the inheritance along with Zero Moustafa (Tony Revolori), the lobby boy who becomes his most trusted friend.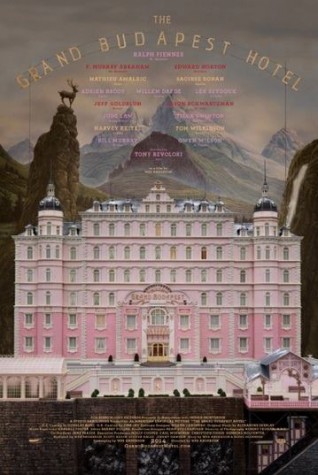 The film is widely popular and highly credited with 113 awards (including an Oscar) and 127 nominations in 2015. The charm of the film is not only the witty script (by Wes Anderson and Hugo Guinness) but the visual design elements as well. Anderson's stunning visual setting features a palette of violets, pinks and reds. As well as the backdrop, small details like the cake boxes and tickets lend themselves perfectly to the fictitious Zubrowka. The characters and relationships are portrayed tastefully by the brilliant cast. The movie promises a colourful and entertaining two hours of chasing after an answer to the hovering question: If not Gustave, who killed Madame D?
Warning: Rated R