Khumbila, a portal to Nepal
If you are looking to experience some Nepali culture and cuisine, head over to Ebisu to find a glass-roofed building resembling Mount Everest. Just minutes away from the station, Khumbila is a restaurant that has supported ISSH by catering numerous times for the annual Family Festival and thank you dinners following the SEEDS Nepal trips.
Khumbila's menu includes dishes traditional to Nepal, but also influenced by those of its neighbouring nations, India and Tibet. To suit the preferences of Japanese customers, some are even recreated into hybrid Nepalese-Japanese dishes such as curry-udon. The special herbs and spices in the cuisine attract Japanese women, as they are believed to be beneficial to health and beauty. Some of these ingredients are delivered personally from Nepal to Japan by the owner, with the intention of sharing his home country's true authentic taste.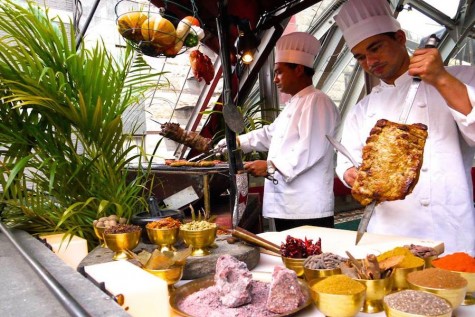 From 11:30 p.m. to 2:30 p.m., Khumbila offers a buffet style lunch for 1,000 yen with various curries, main dishes, and vegetarian choices. Various sets priced between 1,200 and 2,500 yen are also available.
At night from 5 p.m. to 11 p.m., guests choose and share dishes from an ala carte menu or select one of their courses. Sets with various main dishes, curries, and desserts, range from 2,500 to 5,000 yen.
The restaurant's glass-roofed top floor attracts group customers and allows for a party space. At Khumbila, birthdays and welcome parties are catered with pre-ordered cakes and a service of traditional Nepali performances.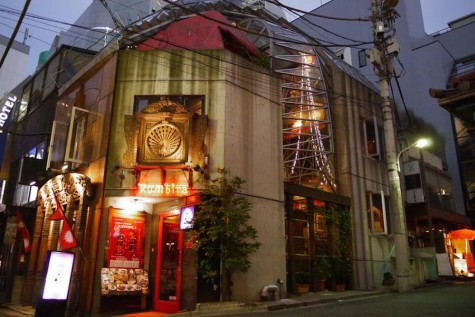 Following the 7.9 magnitude earthquake in Nepal on 25 April, Khumbila has taken action to increase their aid to Nepal. Although the catastrophe has attracted the attention of numerous relief organisations around the world, Khumbila is communicating with local citizens and groups to focus on their direct needs.
To further take part in rebuilding the lives of those affected by the earthquake, Khumbila's staff have decided to travel to Kathmandu in June to personally lend a hand. From Japan, the restaurant allows its guests to support Nepal through its local ties. There are also plans to host public events which will be announced on their Facebook page.