Empowering the world through technology
The life and career of Ms. Jin-Ah Yang, class of 2008
Mina, Writer
June 11, 2015
"People don't even know what they don't know," said Jin-Ah Yang, ISSH class of 2008. After completing her undergraduate degree at Georgetown University, Ms. Yang now works at YouTube to help YouTubers optimize their potential.
Ms. Yang was born in Norway and has lived in Romania, China, and Korea before moving to Japan and graduating from ISSH in 2008. She then attended Georgetown University where she majored in programming and engineering. She said her decision "was a conflict of interest." Georgetown wasn't exactly  the best school for engineering, but she wanted to pursue something in the technology field. However, she later realized that computer science wasn't for everyone, so she switched to a government major with double minors in economics and studio art.
After living in the United States, Ms. Yang found moving back to Korea a slight culture shock, being a fairly liberal female who is also purely Asian. Her brother then introduced her a position at Google where she was hired as a Google plus specialist for the Google marketing team, which lead her to where she currently is at YouTube.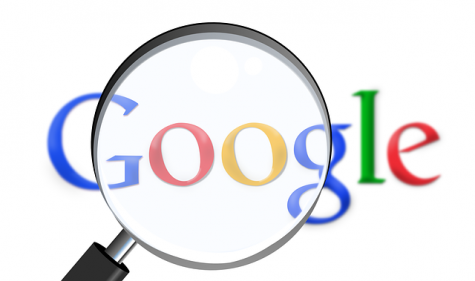 Ms.Yang's job is to help Korean YouTube creators understand the technology of YouTube and to help distribute their video content as best as they can. She explains that on a day- to-day basis, she is always in contact with people who upload videos to YouTube such as PSY, Big Bang, Girls Generation, Super Junior, 2PM, 2AM, and other Kpop idols.
She also specializes in recognizing potential YouTube stars and making their business sustainable by understanding what features optimize their work. In the current world, there are so many monetization opportunities online, such as earning revenue by putting advertisements that big companies buy out of YouTube and Google. Ms. Yang's job entails figuring out how to reach the creators, and then how to deliver education materials to the creators. In addition, she must evaluate if what she did helped the creator. She said, "I think being able to helping people is the most beautiful part about working for YouTube."
When asked about the highlight of her career, Ms. Yang said, "so far it is the fact that I have been able to part of a cultural movement, especially in Asia. Although it has only been about three years (of working at YouTube), I see attitude of Asian users towards Google products become more hospitable in the last few years. Most Western users are familiar with Youtube and Google, but in Asia, because technology has always been so prevalent in Asian lifestyles, the way we approach technology is very different from the West."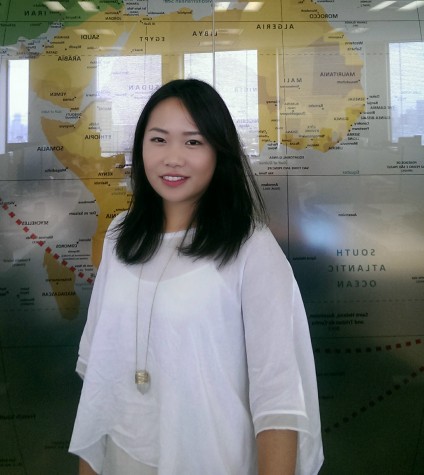 Ms. Yang recalls that during her time at ISSH, Economics classes, AP English classes, and the International Relations class gave her the confidence to understand things in a very strategic manner. She was initially set on becoming an international lawyer. However, she later realized that working in a technological field was her forte.
Yearbook in high school made her aware of her privileges of being able to use technologies such as Photoshop. Ms. Yang explains how Google makes services that are free and allows anyone to access these tools.
"One thing I believe in was that having access to technology empowers people," she said.
In the future, Ms. Yang says her dream is to "eventually work for an international organization that helps regulate internet neutrality and security."