New Animal Rights Club joins fight to end animal abuse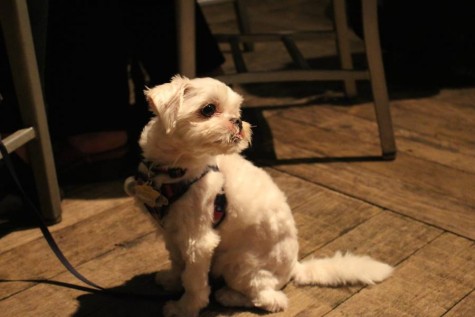 Determined to set free caged animals from the cruel prison bars of animal testing, Animal Rights Club Leaders Saya (12) and Sydney (12) advocate against animal abuse through their new club.
Although the 18-member club has not yet had their first meeting, they have already begun to brainstorm innovative ideas to inform students about the inconvenient truth behind our lifestyle– from animal cruelty as a basis for testing products to inhumane puppy mills producing popular breeds for pet stores.
Several of the club's ideas include hosting vegan bake sales, promoting organisations such as ARK and PETA through free dress days, circulating petitions against whaling, and possibly, collaborating with Cezars Kitchen to create Meatless Mondays.
Although they initially registered as PETA (People for the Ethical Treatment of Animals) Club, they broadened their lens by changing their name to the Animal Rights club. Sydney believes that being labeled as PETA club "meant, in a way, that we were binded to PETA's goals — but in choosing a general name, we have a wider frame of freedom. We are free to choose what we want to do."
The Animal Rights club plans to reach out and urge students, parents, and faculty to adopt dogs rather than buying pets.
"In doing so, we are not only saving animals' lives, but, we are dismantling the brick wall separating our community from reality," said Saya.