Sacred Heart ignites curiosity
This year, three ISSH students, Nana (12), Reshma (12), and Theint Theint (11), presented at TEDxYouth, which was held at Tokyo International School (TIS) on October 10. In her speech, "Culture of Silence," Reshma addressed the issue of rape in India, stressing how women rarely seek help for sexual assault. Theint Theint gave a speech titled, "Ignorance is Not a Choice". She explained how news outlets and marketing teams take advantage of the fact that we fail to acknowledge news that makes us feel guilty, emphasizing the lack of social responsibility in the 21st century. Lastly, Nana gave a speech titled, "LGBT Rights in Japan". Along with talking about how the gay community tends to be ignored in Japan, she introduced the Gay Straight Alliance club she started at ISSH through which she hopes to raise awareness of issues facing the LGBT community.
The TIS gymnasium on the day of the event was packed with more than 200 students, teachers, and guests waiting to hear 16 presentations. This year's theme was "Igniting Curiosity", and the event, being very true to its name, had decorated its entrance and gym with paper flames and Mason jar lanterns. Bean bags of all different sizes covered the gym floor, making it very comfortable and relaxing for the teens who came to watch.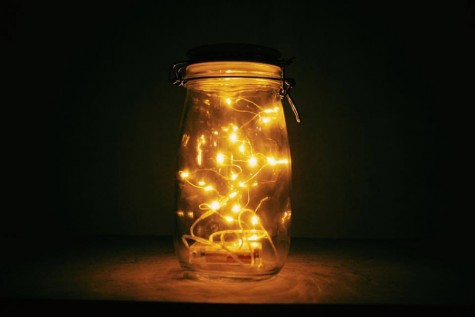 The three speakers all had different answers when they were asked how it felt to talk in front of more than 200 people. Reshma said, "I was so nervous- I get terrified when talking in front of people, but [at TEDx] I tried to hide that. I pretended that I was talking to my family." Theint Theint said, "Surprisingly, out of all the speeches I've done, the speech I gave at TEDx was the one I felt less nervous for. I think it was that the TEDx community was so supportive, and everyone in the audience was really engaged and encouraging." Nana said, "I felt really nervous, but it felt empowering to spread the ideas of the GSA club and talk about what we as international students can do to contribute to the legalization of same sex marriage in Japan."
When asked about the highlights of the day, the speaker and the audience members all had diverse answers. Theint Theint, who took the African drumming workshop, said that the workshop was one of the highlights of the day. "African drumming was really interesting- and it really ignited my curiosity in music," she said. Reshma said her highlight "was hearing everyone else's talks. Each person shared something interesting about them and I learned something new from each of them." Nana said that her highlight was receiving a comment on her speech from another speaker. "One of the speakers told me that he got chills listening to my talk. Even though I felt that I could've done a better job presenting, the speaker's comment made me realize that my talk made an impact on people."
Aeri (9), an audience member, said, "I really liked Brendan Madden's speech." Brendan Madden, a science teacher at ASIJ, talked about his experiences travelling Japan and the world. "[His speech] made me want to explore Japan even more, even when I've lived here all my life. He made me want to get out and just go places!"