Busy yourself with these winter activities!
Prepare for the upcoming festivities with your family and friends with this list of things to do over Winter Break!
Christmas Shopping in Tokyo (Megu)
Haven't done your Christmas shopping yet? Don't know where to shop? Don't worry! Just take a train to Diver City in Odaiba. This shopping complex has an infinite variety of cute stalls, kiosks, and stores such as American Eagle, Forever 21, Adidas, and Body Shop. If Odaiba is too far, head over to LaLaPort in Toyosu, which is just as good. There are also accessible shopping spots in Harajuku and Omotesando, where you can enjoy shopping while admiring the illuminations. In other places such as Flying Tiger, or Plaza, you can also find assortments of foreign snacks, cosmetics, accessories, and Christmas decorations. Who knows? Maybe you can even find a Christmas present for yourself!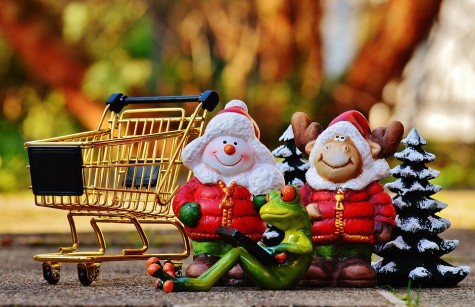 Illumination:
Caretta Shiodome (Reshma)
If you are feeling bored over the break, go swim in an ocean of 270,000 LED lights at Caretta Shiodome! Located at Shiodome station on the Oedo line, the free exhibition is from 17:00 ~ 23:00 everyday (except January 1 and 2) until February 14. Themed Canyon d'Azur, the sparkling pillars of white and blue lights contrast well against the black, night sky. Surrounding the exhibition are numerous famous shops, so feel free to window shop.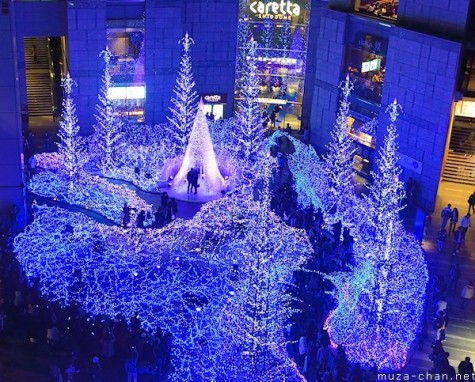 Roppongi Hills (Reshma)
Called "Artelligent Christmas" this year, Roppongi Hills is a classic destination for illumination displays. Take pictures of the white-studded trees while walking through the streets of Roppongi, sing Christmas carols under the giant illuminated Roku Roku tree, or simply stroll through Mohri Garden surrounded by a galaxy of colorful lights.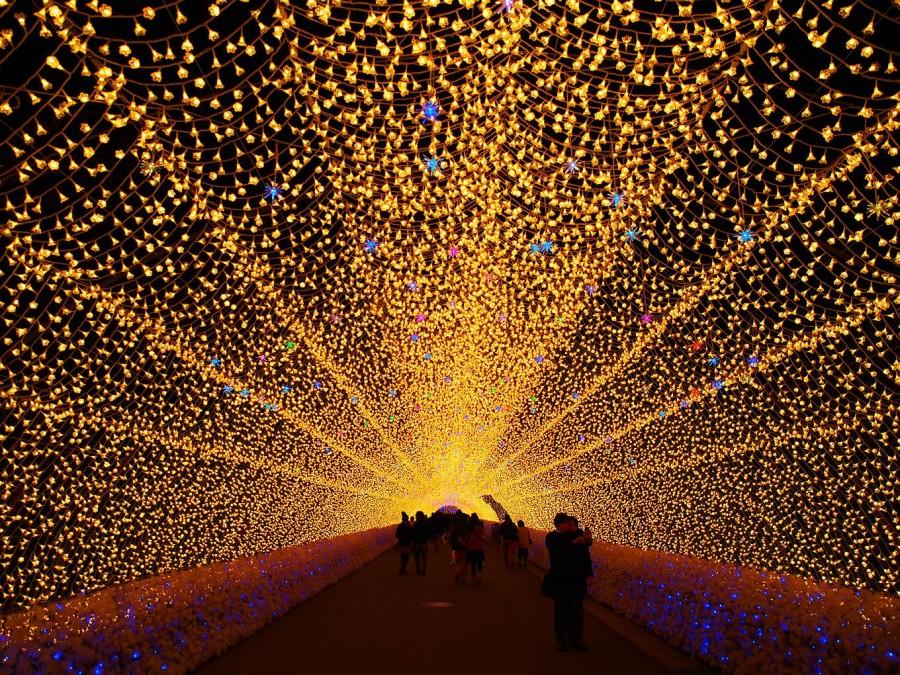 Midtown (Mina)
On the other side of Roppongi, Midtown's illumination theme this year is "Midtown Cruise". The entire area is donned with 520,000 blue LED lights, creating a magical and festive atmosphere. The main illumination is "Starlight Garden", resembling a blue lit carpet, at the Midtown parc in front of Ritz Carlton Hotel. Some other exhibitions not to miss are the "Champagne Illuminations" adorning the roads and "Diamond Dust" decorating the shopping area. The display will be up only until Christmas, so don't miss the chance to go cruising through the sea of lights with your friends, family, pet, or significant other!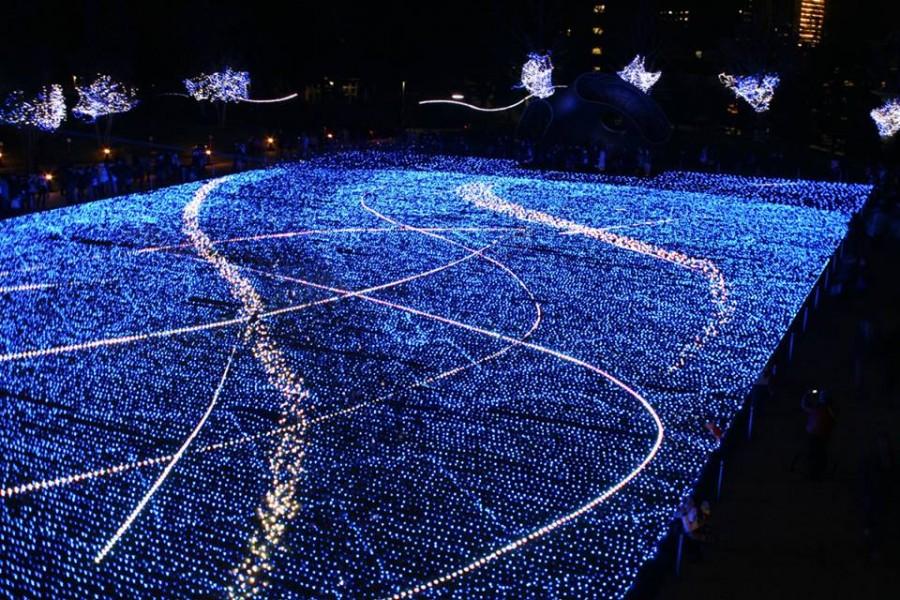 Ice Skating (Darya)
Ice skating is a must for winter break! Not only is it a chance to go outside, but it is also a fun way to sneak in some exercise and socialise with your friends. Complaining about the cold, snapchatting your friends falling on the ice, taking artistic Christmas-themed photos for Instagram is the way to make unforgettable memories.
The Akasaka Sacas skating rink is the perfect place to go. Located a minute walk away from the Akasaka train station, it has everything you need next to it, even Starbucks–which you can skate up to!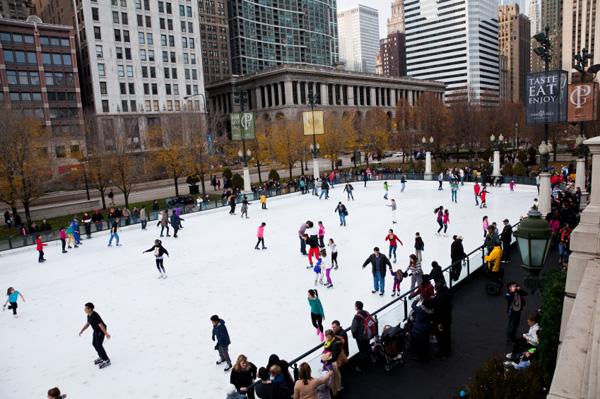 Star Wars (Haruka)
The force is back! The long-awaited Star Wars sequel will finally be released in Japan on December 18, 6:30 p.m. It has been 10 years since the last Star Wars film, Star Wars Episode III: The Revenge of Sith, was released. Ever since the first trailer premiered earlier this year, the internet has been flooded with tweets and clips from worldwide fans. When I saw posters of characters such as Chewbacca, Princess Leia, and Han Solo, I couldn't help but feel a pang of nostalgia. Previously, the leading characters of the series were male. One of the eye-catching factor of Star Wars: The Force Awakens is the female main character, Rey (Daisy Ridley). May the force be with you in the scramble for the limited number of tickets.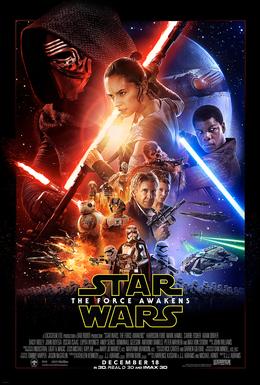 Max Brenner Hug Mug Hot Chocolate (Mia)
Once you try Max Brenner's Hug Mug Hot Chocolate, you will never go back to drinking any other hot chocolate again. Located in Omotesando Hills, Tokyo Soramachi, and Hiroo Plaza, Max Brenner Chocolate Bar offers a variety of chocolate beverages and desserts. The Italian-style Hug Mug Hot Chocolate is thicker and creamier than regular hot chocolate. The Hug Mug Hot Chocolate is offered in three flavors: milk chocolate, dark chocolate, and white chocolate. Not only is this beverage delicious, it will keep your hands warm on a freezing day as you can "hug the mug" (as the name suggests).