January Hits and Misses
Start off 2016 with the latest addition of Hits and Misses!
Hits:
The Martian (Sarah)
Take a seat in the movie theatre and prepare to enter a world of space exploration. The "Martian", which will screen on February 5th, revolves around Mark Watney's (Matt Damon) struggle to survive the harsh Martian environment alone after an accident causes his crew to leave without him. Let me repeat: alone. But the movie doesn't make it seem like he is alone. Back at Earth, his crew members, NASA, and the rest of the world rounds up ideas for a rescue mission. This humorous, intriguing, and heart-pumping two hours will be a blast for not only space-lovers and botanists, but for anyone interested in adventure.
7th row of Periodic Table completed (Reshma)
Isn't it satisfying to finish an exam which you devoted weeks to studying for? Or that feeling of pressing the submit button on Turnitin after finishing an essay? How about the discovery of four new Periodic Table elements? This project took ten years of extensive research, including going  through rigorous multiple checks and investigations to ensure that these elements would be here to stay. Just imagine the smile on the periodic table fans to see those elements completing row seven of the periodic table. But for those who aren't fans, how is this relevant? Well, from the fusion of light elements such as hydrogen and helium initiating the Big Bang to the sodium chloride you use to spice up your food, the existence of life is made possible because of these two letter symbols arranged in rows and columns.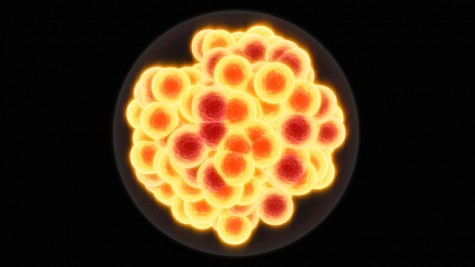 Spectre (Mina)
He's back for one final mission. James Bond disobeys orders from the MI6 headquarters to decipher a cryptic message leading to a sinister organization called Spectre. As he gets closer to his long sought after enemy (Christoph Waltz), a surprising truth is revealed about Bond's background. From Mexico City to Rome to Austria, 007 travels the world to uncover and bring down Spectre with the help of the daughter of Bond's old nemesis, Madeleine Swann (Léa Seydoux). Along with the action-packed plot and beautiful scenery, this Bond film stood out from previous films as actress Monica Bellucci, who plays the widow of an infamous criminal, was the oldest "Bond" girl–at age 50. Sam Smith's song,"Writing's on the Wall", awarded the Golden Globe for best original song, is great even for those of you who aren't a huge fan of spy movies. Although the movie screening is coming to an end, it's still not too late to join Daniel Craig jet around in his Aston Martin (or there's always the option of DVD).
Joining forces with a tortoise to help "Save the Children" (Reshma):
2016 January 14 will be noted down as the day award winning actor Alan Rickman passed away. Even while battling cancer, the last months of his life were dedicated to a joint charity appeal, started by "OneClickGiving" (a charity founded by Oxford University students) to improve the condition of refugees. In November, Alan Rickman lent his notable voice for a clip of a tortoise eating a strawberry. According to Rickman, "The more views [this] video gets, the more advertising revenue YouTube will give us. We give that money to Save The Children and Refugee Council. All you have to do is watch and share." Although he is best remembered for the role of the cold, sarcastic, and baritone-voiced Professor Snape in the Harry Potter franchise, he will remain unforgotten for his altruism and benevolence.
Misses:
Snow (Mina)
It was hardly a serene snow day on January 18th when the bad weather caught Tokyo by surprise. It was a sudden backlash from the unusually warm winter. As the trains stopped, many students and faculty commuting by train lost all hope in making it on time, let alone even getting to school. Many stations, especially on the Toyoko line, even placed restrictions on people entering the platform. The ruthless wind and icy rain made Monday morning a lot harder than necessary as students waited for the insanely packed and delayed trains or struggled to stay balanced and dry as they made their treacherous journey to school. Congratulations to those of you who made it to school (or at least tried)!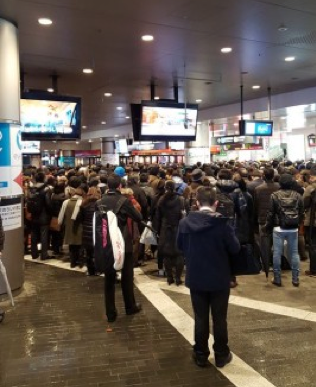 Thailand's controversial skin-whitening pills (Mia)
A Thai skincare ad (Seoul Secret) for skin-whitening pills has sparked serious racial controversy this month. The commercial features Cris Horwang, a famous Thai model and actress. She appears in the advertisement with a pale complexion but is quickly replaced by another actress as Horwang's skin darkens into an ashy black. The supplement pill's catchphrase "white makes you a winner", promotes the idea that white skin can grant you beauty and success. Two days after the release, Seoul Secret removed the commercial and issued an apology on Facebook.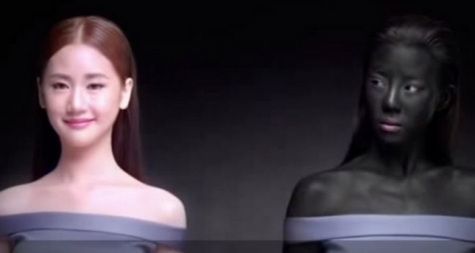 Check out this link to the commercial:
"Just being white wins," says this Thai cosmetics commercial
Goodbye, David Bowie (Haruka):
Another legendary artist was taken from the music industry. Davie Bowie passed away from liver cancer just two days after his 69th birthday and the release of his latest album BlackStar. From creating fictional characters such as Ziggy Stardust and Aladdin Sane to representing his music through persona and fashion, he was an inspiration to many. Many artists such as Lady Gaga, Arctic Monkeys, and Lorde joined the music industry after being motivated by his music. Following the news, BlackStar debuted number one on the Billboard and iTunes charts worldwide. Currently, the song "Lazarus" and its music video are striking the hearts of many. The video and lyrics are believed to overlap with the life David Bowie himself. The music video shows the singer in a hospital bed. The song begins with "Look up here, I'm in heaven/ I've got scars that can't be seen", and ends with, "Oh, I'll be free/Just like that bluebird/ Oh, I'll be free/ Ain't that just like me?" This final song marks his farewell to the world.