Reach out and join the fun!
This year's Family Festival is going to be a little different from previous years.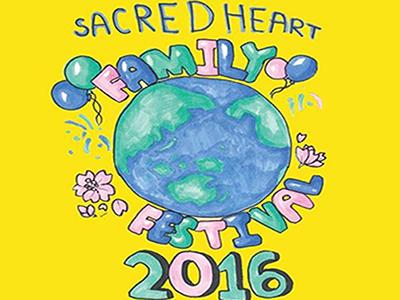 Family Festival- the day when people from all different nationalities come together to enjoy food from around the world, games run by students of all grades, the company of each other, and much more. It is one of the biggest events of the year, and is the result of months of hard work and preparation from members of the ISSH community.
This year's Family Festival is going to be different than previous years. First and foremost, the date of Family Festival has changed. Last year, Family Festival was held on April 25, but this year, it will be held on Saturday, March 19.
When asked why the date of the festival changed, Mrs.Romanova, the co-president of the Parents Association (PA) committee said, "Spring is a very busy season with a lot of events, including the big graduation," and because of this, in the past, the PA had difficulty preparing for Family Festival as time was limited. This year's date change allows more time for the PA to prepare for this annual event.
The Family Festival date change is not only a win for the PA, but is also a win for the HS track and field team. In the past, Family Festival and the last track meet were held on the same day, which meant that the athletes had to choose between attending Family Festival or going to the track meet. However, with this year's date change, all of the athletes on the track team will be able to schedule an extra practice before the final meet, as the two events will be on separate days. "I think that because of the [Family Festival] date change, the athletes will do better, and hopefully we will have a better Far East team," said Ms.Davis, the HS track and field coach.
However, the Family Festival date change does have one drawback: the early spring weather. "[This year], we are worried because it will still be cold in March [compared to April], and because of this, not a lot of people might want to stay outside," said Mrs.Romanova. The colder weather may result in a decrease in the number of people attending the event.
To overcome this problem, the Family Festival organizers have planned to host a majority of the booths and activities inside the school. Rooms including the dining room, the AV room, the MP room, and even the small chapel, will be used for this year's festival. "Hopefully, this will keep everyone as comfortable as possible," said Mrs.Romanova.
When asked if there were any additional changes that this year's Family Festival will bring, Mrs.Romanova said, "This year's big theme is reusing. The Family Festival organizers are trying to spend as little money as possible, and in order to do this, they are reusing decorations and props from the stockroom instead of buying new items," she said. Additionally, the number of balloons decorating the school will be limited, suggesting a more eco-friendly environment.
Another change that is new to this year's Family Festival is that the winning t-shirt design, designed by Yoshimi (9), is also used as the design for festival's main logo. "In previous years, we asked a designer to design the logo for Family Festival," said Mrs.Romanova, but this year, Yoshimi's design is used everywhere. "It's really cool that something I drew would be on  t-shirts and shown around Hiroo, but truthfully, it's also going to be weird to see my design on everyone's shirt," said Yoshimi.
The final change is that this year, people will be welcome to run booths from countries other than their own. "For example, the Korean booth will not only have to be run by Koreans. People from other nationalities will be allowed to run the booth as well," explained Mrs.Romanova. This not only gives the people running the booths an opportunity to get to know each other more, but also gives Family Festival more of an international feel.
"Family Festival is a day to relax, enjoy, and have a good time!" said Mrs.Romanova.
Family Festival will be held on Saturday, March 19, from 10:00 a.m. to 4:00 p.m. Admission is free. Make sure not to miss out on this big and exciting event!