May Hits and Misses
Check out our last edition of "Hits and Misses"!
HITS:
Thai Festival at Yoyogi (Sarah)
On a sunny day at Yoyogi Park, the well-awaited Thai Festival was held. This festival welcomed many tourists and visitors from Tokyo and offered traditional dishes ranging from pad thai, mango and sticky rice, green curry, pakpao, and bubble tea. Although the population density was similar to that of a Shibuya train station on a Monday morning, the food's deliciousness and energy provided by the large portions of mango ice was worth it all.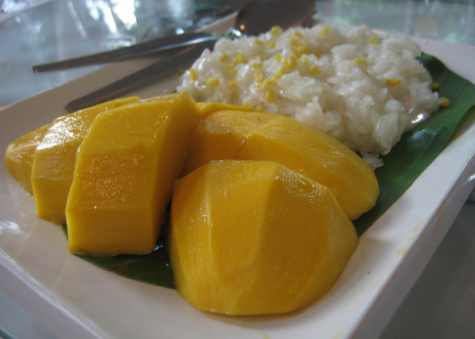 BeaverTails (Reshma)
Canada's famous fried dough pastries have found a new home in Jiyugaoka, Tokyo. BeaverTail's name originates from the confection's resemblance to a beaver's tail. Although it hasn't attracted many customers yet, you won't miss their bright, red store – coated with the same color as their logo. A perfect day to visit would be on a rainy day when you crave something warm and sweet. Try their Cinnamon Sugar + Lemon. The texture and taste resembles a flattened churro, but the sharpness of the lemon zest working together with the crumbling cinnamon sugar will evoke the feeling of picnicking with your family.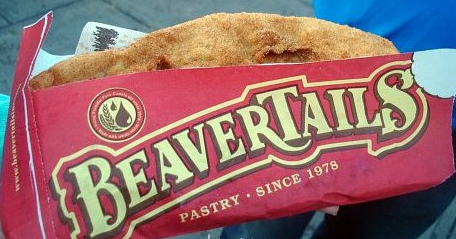 Captain America: The Civil War (Darya)
Get ready to be on the edge of your chair watching this new hit, especially made for those who love action and comedy. The government pressures the Avengers into signing a contract limiting the Avengers to only use their powers under strict supervision. However, this deeply divides the members, and there is tension between the leaders of two sides — Captain America (Chris Evans), and Iron Man (Robert Downey Jr). Not only does the intense plot keep your heart racing, but the subtle jokes inserted amidst the fighting scenes make you literally laugh out loud. Also, when the lead male actors are all very attractive, there is no complaining. Grab some popcorn and enjoy the best Marvel movie yet.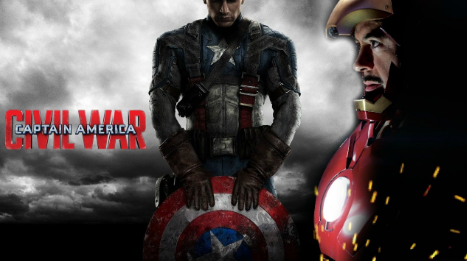 Rainbow Parade (Nana)
On May 8, the annual 2016 Tokyo Rainbow Pride March was held at Yoyogi Park. Members from the Gay Straight Alliance Club (GSA), Erika (9), Hana (10), Naho (11), club leaders Haruna (12) and I participated in the pride march. Students from outside GSA, Nicole (9) and Yuri (12), joined the march as well. Yoyogi Park was brimming with splashes of rainbow colors as the participants held flags, posters, and hand-made signs that celebrated their sexual orientation as we marched all the way to Shibuya and back. I felt empowered by all of the attention the march was generating. It was truly great to see people unite another a common cause–equality for all sexual orientations–and march in solidarity. In addition, GSA was able to donate all of the money generated from the 'Rainbow Pancake Bake Sale' (held on April 27) to various LGBTQ+ organizations at the march such as "Stonewall Japan". As symbolic marriages are now a reality in Shibuya ward with the the advent of same-sex marriage certificates, I sincerely hope that Japan will continue its transition to a LGBTIQ+ friendly society.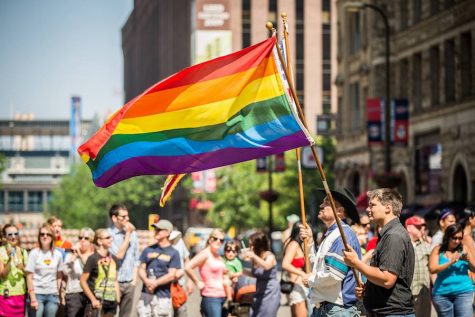 MISSES:
Earthquake (Haruka and Reshma)
Not again…On April 14, 9:26 p.m. an earthquake with a magnitude of 6.2 (no tsunami warning) struck Kumamoto, Japan. Many fragile houses collapsed, leaving 9 dead and 1,108 injured. However, this quake was only a foreshock — the actual earthquake occurred 28 hours later on April 16, 1:25 a.m. with a magnitude of 7.3. Additional damages occurred at the Higashi (East) ward of Kumamoto prefecture, increasing the number of deaths to 40 and injured to 2,021. Many of these deaths and injuries were caused by landslides and collapsed houses. For the past couple of weeks, aftershocks continuously occurred in the Kumamoto prefecture, leaving 49 dead, 2 missing, and 3,129 injured. Another strong earthquake with a magnitude of 5.6 jolted Tokyo on May 16. According to Tokyo University, there is a 98% chance that a magnitude-7 earthquake will hit Tokyo in the next three decades. Although many new buildings are designed to be earthquake proof – the government has stated that this predicted quake could cause widespread damage. Make sure you are prepared with emergency supplies at home.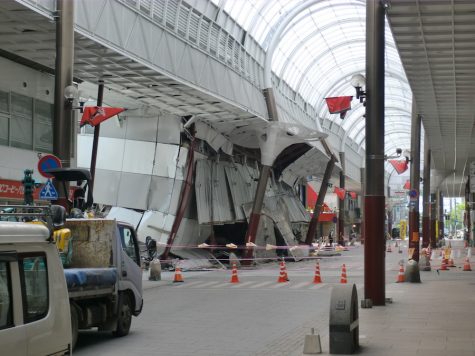 New Starbucks Drink (Mina)
After the amazing but temporary new drink, Cantaloupe Melon & Cream Frappuccino, Starbucks released a new drink for the summer. The new frappuccino, Strawberry Delight, was more like Strawberry Disappoint. The overuse of strawberry made the drink not quite a delight. It was like drinking strawberry juice with strawberry jam and a whole lot of sugar. If you enjoy overly sweet and fruity frappuccinos, this may be your thing, but for those who don't enjoy sugar and strawberry-based beverages, save your 600 yen (perhaps for a BeaverTail).