Ms. Fisher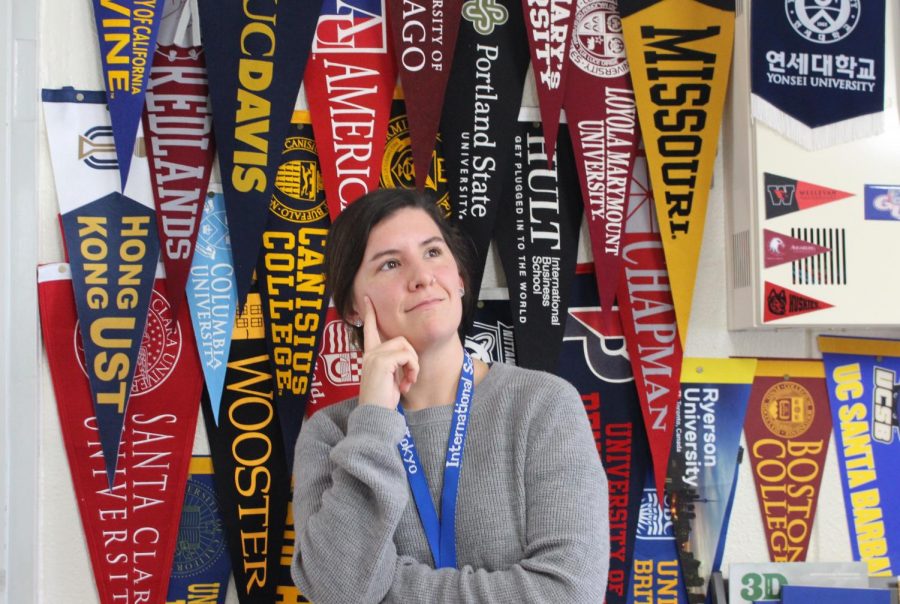 "Before I came here, I worked as a school counselor at a K-12 public school in Minneapolis. I focused a lot of my time on K-5 but I also worked with the college programming for the HS. Although I sometimes miss working with the younger students, I love working with teenagers even more.
It's been great being a new ISSH staff member! People have been so warm and welcoming to me, both personally and professionally, and that's really helped me transition to this busy role. I can also tell that everyone is out for the students' best interests which makes it such a nice place to work. I know that's not true everywhere — I've definitely worked in places that are not that way at all.
Last year, I worked predominantly with students from East Africa, many of whom were refugees or kids of refugees. ISSH is very different from that past community, particularly because the level of academic achievement is much higher. Students here are given many educational opportunities, but I've worked with a lot of low-income students who were not in a place to receive such opportunities. As a counsellor, I want to continue growing as a professional and working with different populations of students.
So far, I've found many things to do in Japan. Every weekend, I go out to explore a new food and its surrounding area or to do something in the outdoors. I hiked Mt. Ogusu last saturday, but I want to hike Mt. Fuji! (People tell me I'm crazy). I'm always open to food or hiking recommendations so please throw some my way!" — Ms. Fisher