New Senior at ISSH
Joanna, Editor
September 4, 2014
Hailing from Kansas and ready to make the most of an ISSH senior year, Mai shares a few of her favorite things with The International.
Mai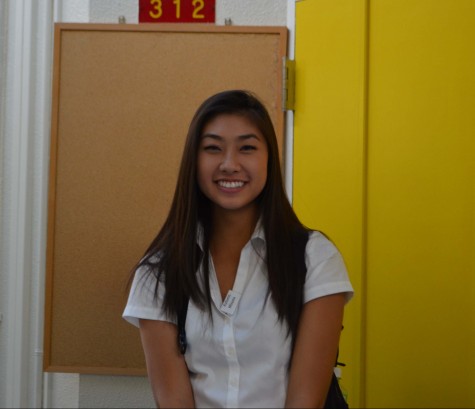 Where did you move from?
Kansas
Why did you decide to move to Tokyo?

I was ready for a change and I wanted to experience something new and broaden my perspective.
What is your favorite thing about Japan?
The pancakes from konbinis.
What is your favorite ice cream flavor?
"Cookie Doughnt You Want Some" from Coldstone
What is your favorite book?
"Harry Potter and the Half-Blood Prince" by J.K. Rowling
What are your hobbies?
Computer programming and dance and scuba diving.
One interesting thing about yourself
I once indirectly kissed Winston Churchill.
Person (dead or alive) that you would most want to meet
Erwin Schrödinger