Kazuko-san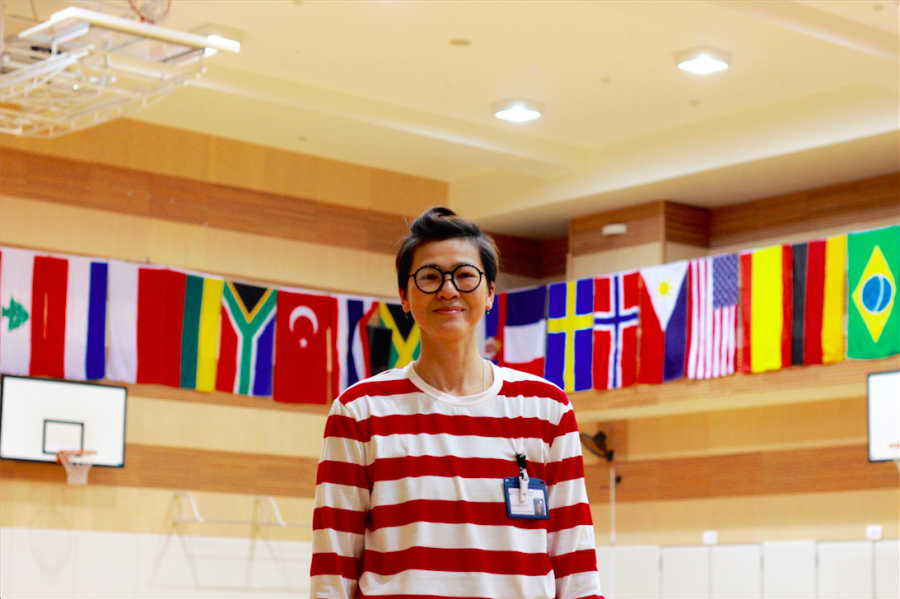 "I'm in charge of maintaining facilities here, at ISSH. Although I was initially part of the kitchen staff, I switched to being head of maintenance when the school hired Cezars kitchen back in 2007. I've always enjoyed this job, but it can be tough at times. The school's facilities are always changing so, in order to keep up, I'm constantly updating myself with relevant details on architecture, technology and air/water quality. It's a challenge — but one I'm always up for!
What I appreciate most about this job is that it has truly widened my perspective on the rest of the world. I've lived in Japan nearly all my life and my first overseas trip was when I was 23. Up until then, I only knew of the rest of the world through newspapers and movies. Here however, there are students from all over the world and they differ in nearly every aspect! For example, when working with the AC system, I notice that a temperature I consider cold is perceived as hot by students from colder areas. Through these cultural differences I've encountered during my time here, I've been able to further my understanding of diversity.
The stories I've heard here, from people of different countries, has also made me want to visit them. Someday, I'm going to just take my passport and set off on an unplanned trip overseas. Ever since I began working here, I've been studying English at home and at school with the help of the staff; my English isn't perfect, but I'm hoping it will get me through this dream trip of mine.
What I also love about this job is that it has allowed me to once again explore my passion for film — my university major. For a long time, I worked a regular office job instead of pursuing a career in film-making because I once heard that you grow to hate your passion as soon as you make it your work. However, since joining the production crew at this school and helping out with its concerts and events, I've been able to re-discover the joy of working together with a team in order to create something beautiful — which I have always believed to be the essence of film-making. I guess that, in the end, I've gone full circle.
The one thing I wish students knew about me is that I'm not a scary person! I hope they know that they're free to talk to me anytime about anything that's bothering them. I often observe students' classes and hear their conversations in the halls, so I know a lot more about them than they may think. I'm always working with the intent of providing the students any sort of help they need; it's why I love this unique job that allows me to be by the students' side everyday!" — Kazuko-san