Ainu Representation in "Golden Kamuy"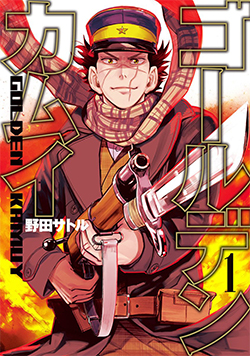 Hang on for a minute...we're trying to find some more stories you might like.
The manga Golden Kamuy has it all: a treasure hunt, comedic relief, gripping (and often bloody) action scenes, and beautiful art, making it one of the most enjoyable reads for me in recent years. The manga's humour, the classic plot, and memorable characters are all aspects of what made this piece a hit around the world, but its greatest strength is undoubtedly its setting. The manga takes place in the late Meiji Era (1868-1912), as it follows Saichi Sugimoto, an infamous veteran of the Russo-Japanese War and Asirpa, a young Ainu huntress. The two come together to hunt for the gold that was stolen from the Ainu people.
Both the Russo-Japanese War and Hokkaido are rarely seen in fictional settings, making Golden Kamuy unique both as a manga and as historical fiction. It also manages to shed light on one of Japan's indigenous cultures.
At the time of the manga's setting, the Ainu, who are indigenous to Hokkaido, was forcibly assimilated by the Japanese government and are still targets of prejudice and discrimination. There are very few representations of the Ainu in the popular media, and the few that do, often depict them as outsiders or as a fading culture. Noda's portrayal differs. Rather than focusing on their image as victims of modernisation, he places more emphasis on exploring the simple day-to-day lives of the people. Through Asirpa, he implements detailed descriptions of Ainu culture, including hunting, food, architecture, costumes, faith and rituals, all of which are supported by thorough research, which began a year before the publication of the series. His collaboration with Hiroshi Nakagawa, a professor of the Ainu language at Chiba University, helps to accurately present the Ainu as he councils Noda on the language spoken in the manga. In an interview for the Asahi Shimbun, Nakagawa expresses respect for the Noda's dedication in research. "I was surprised how he drew (the characters) to the finest details. If I were to create a textbook on the Ainu, I would love to publish this artwork."
Though rigorous research was done to ensure an accurate representation, in the same interview Noda cautioned against the dangers of over-romanticising them. When depicting members of a minority, quite often authors describe them as innocent or honourable. In fact, these are the very traits that make readers root for these characters. But over-reliance on these stereotypes can easily come off as shallow characterisation. In Golden Kamuy, just as there are Ainu characters who are honourable warriors, there are also characters who are sly and deceitful.
The fast-paced action and the complex plot contrasts with the humorous scenes of Asirpa introducing her culture to Sugimoto. The manga's thorough cultural and historical details allowed for its rapid rise in popularity. Golden Kamuy emerged as the winner of the ninth Manga Taishō award, and ranked second in the 2016 edition of the Kono Manga ga Sugoi! ("This manga is amazing!") list for male readers. With the increasing recognition of the manga, the Ainu culture has also been garnering public interest, Ainu Kotan, an Ainu village at Lake Akan in Hokkaido, is a tourist location allowing people to shop for souvenirs and sample Ainu cuisine. In recent years, the village has seen a rise in the number of visitors, especially in younger generations.
This manga series has been serialized into 16 volumes to date, and it has also been adapted into a TV anime series, which finished its second season in December 2018. Regardless of if you are new to reading manga, or a manga otaku like me, this manga (and anime) is a great way to connect with one of Japan's unique cultures.