'BoJack Horseman': The Antihero the World Needs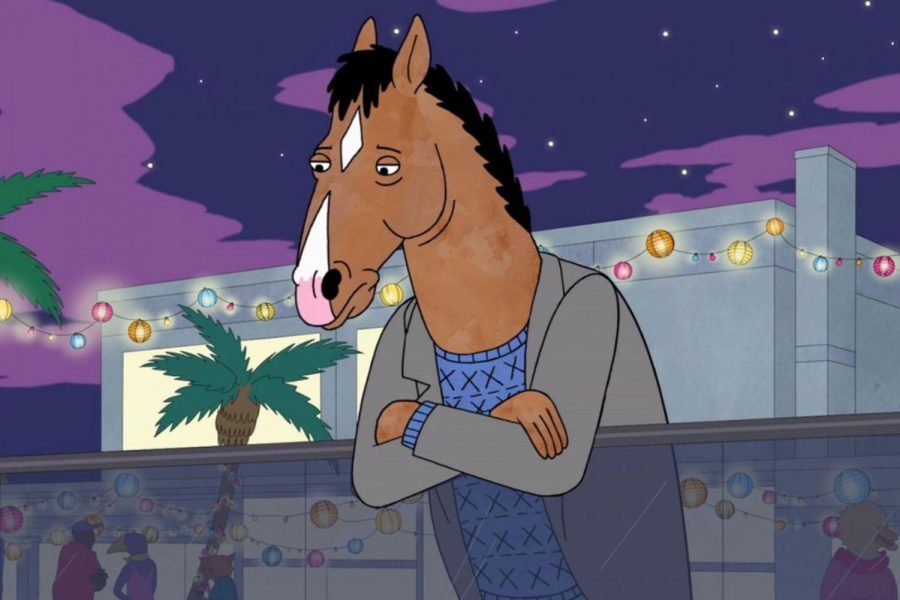 Our world is feeding off nostalgia. You can see it in the return of aged iconic trends, the revival of thrift shops, or in the excitement that follows the word "vintage". People have even turned back to their beloved childhood shows, such as "Friends", "That 70s Show" and "Full House". Many of us look around and see ourselves living in the past – BoJack Horseman (Will Arnett) can too. He's a washed-up actor from a 90s sitcom, so it is not surprising that he finds comfort in antiquity. Still, it's beyond strange to be able to relate to a bipedal, animated horse-man― but somehow, that's what the self-titled show manages to do.
The cartoon came to Netflix back in 2014 and has managed to earn itself thousands of devoted fans. The premise is centered on BoJack's struggle with mental illness and how he and his issues affect those around him, all while everyone tries not to drown in the treacherous whirlpool that is Hollywood. Specifically, the show focuses on the lives of BoJack's agent, Princess Carolyn (Amy Sedaris), his roommate Todd Chavez (Aaron Paul), an old friend Mr.Peanutbutter (Paul F. Tompkins), and a rather new friend Diane Nguyen (Alison Brie). Even with this amount of main characters, the show's creator, Raphael Bob-Waksberg, and his team of writers did an impeccable job developing them all. These characters don't feel bizarre or awkward – despite the fact that the majority are anthropomorphic animals.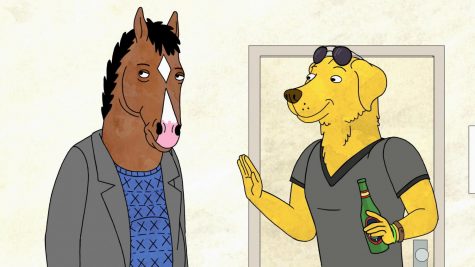 However, the writers do not attempt to shy away from the gravity of our protagonist's situation. BoJack is a horrible person: he treats people in his life as if they're disposable, hurts those around him and is a jerk, overall. The show doesn't try to normalize his bad qualities through unearned redemption, but instead, brings them out and targets them. In Todd's words, "BoJack, stop. You are all the things that are wrong with you!… It's you!". But still, we root for him. Not because he's characterized as a victim, or a stone-cold badass – which he isn't – but because he's hit rock bottom and knows he needs help. The show portrays not only this but several other hard-hitting issues the way they should be – upfront, honestly, and respectfully.
"BoJack Horseman" is an enigma, to say the least – it has layers of social critique, vulnerable story-telling, harsh reality, and still, a surprising amount of comedy to be enjoyed. But above all, the show remains a 90s MTV-style cartoon about an ex-sitcom actor, so we still continue to thrive off nostalgia. There's no shame in keeping the past close to comfort you, but to quote BoJack's childhood idol, "All that exists is what's ahead." Keep moving forward!