How to be 'Brave, Not Perfect'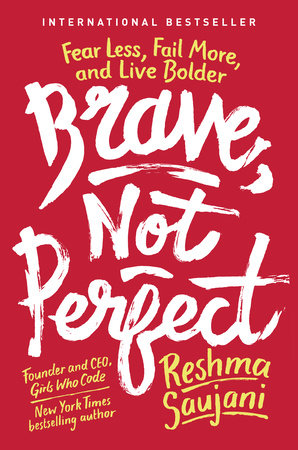 In 2010 Reshma Saujani faced a devastating and very public defeat. Saujani had decided to run against sitting congresswoman (for 18 years) Carolyn Maloney despite having no previous political experience at the time. It was a decision fueled by her passion for social service and a lack of fulfillment in her job. Saujani (post-recovery) would later call this leap of faith the first time she truly did something brave according to an article by Fortune. The polls came rolling in after a surprisingly promising race, and Saujani had won only 19% of the vote against Maloney's 81%.
This staggering loss is not only the story Reshma Saujani opens with in her international bestseller, "Brave Not Perfect: Fear Less, Fail More, and Live Bolder", but also the experience which changed her relationship with failure and her personal pursuit of perfection which, according to Saujani, was the barrier that kept her from pursuing politics years before 2010. Saujani is now best known for founding the NPO Girls Who Code despite knowing nothing about coding or starting an organization, and for a TED talk she gave on teaching girls to be brave.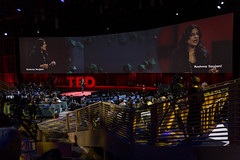 According to Saujani, fear of failure and "imperfection" has been ingrained into women and girls as they grow up and is emphasized even more once we enter school as (on the surface) that kind of behavior leads to good results. But once we leave school, we enter a world that rewards taking risks rather than that evasive image of "perfection". She believes that this need for perfection and aversion to taking risks is also why women and girls end up stuck in positions they don't want to be in. Like a student not taking a difficult but interesting class because she's worried it'll jeopardize her GPA. Or the powerful exec who hates her job but sticks with it anyway because it's what she's been doing for twenty years.
So, to help women and girls combat this unattainable expectation of perfection and fear of failure, Saujani decided to write "Brave Not Perfect", where she pinpoints the issue with girls and perfection, how perfection evolves in girls, impedes success, and how we can overcome it. 
 Ok, now that I've provided a synopsis, let me address what, to me, made the book less appealing: "Brave Not Perfect" is a self-help book. And if you're anything like me, then you might be skeptical of the concept of this genre, and by association, this book. There's something pretentious about anything terming itself "self-help" that before reading "Brave Not Perfect" I avoided the genre like Reshma Saujani used to avoid failure. In fact, I didn't even pick this book up myself — it was recommended to me for a research project I was doing for my English class. But once I started reading, I was taken aback by how unpretentious the writing was. Opening the first page of "Brave Not Perfect" was like stepping into a friendly conversation with a mentor, and not like stepping into a conversation with the "Just Do It" Shia Labeouf like I thought it was going to be.
Though I won't be reading any more "self-help" books anytime soon, "Brave Not Perfect" is a lively, entertaining, and personal guide to ditching the unreachable expectations we have for ourselves. Personal not just because of Saujani's inclusion of her own anecdotes, but because at the same time, the reader is urged to grapple with her own experiences and relationship with fear and perfection. Definitely a compelling read, definitely an easy read (I read it in two days), and definitely a timely read that should be on the book bucket list of any girl or woman.