Ms. Young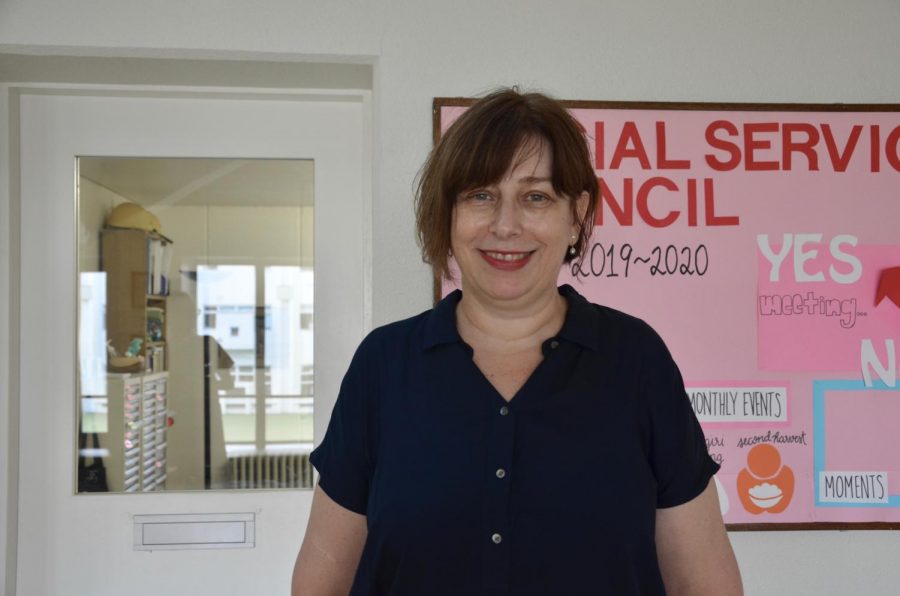 "When I was 7 or 8 I was a fan of two series of books called The Famous Five and The Secret Seven. It's about children who had all sorts of adventures and solved mysteries. I decided I would form my own "gang", hoping that we would have exciting adventures. My first goal as a leader was to design a secret language which I thought we needed to communicate about our "mysteries". But my secret language was too complicated, the gang didn't think it was necessary, and they weren't interested in learning and using it. My "gang" kind of fell apart so I felt very sad about that failure. I realized that being a leader is challenging and that I still had a lot to learn about it.
The world is yet to fully understand and embrace the power of women in leadership roles. It is in our DNA to want to make a difference, to make the world a better place. Every day I see the massive potential in our girls and hope that by working with our students who wish to explore this aspect of themselves, we can help to bring about that much-needed change in the world. Our school has 140 official leadership roles, which I think is a great number for a school our size. Girls need to see other girls in leadership positions so that they can imagine themselves in such roles. But leadership should not be limited to those official roles; it's a girl standing up for a friend who is bullied on social media, taking the lead in getting a Science experiment done or motivating her friends to keep going on a hot, humid day during a Tootell run. If we can build that confidence in girls to be comfortable within themselves, leadership will follow naturally from there. 
I started at our school in September 1999, and celebrated 20 years last school year! I worked in South Africa and New Zealand as an English and English as a Second Language teacher, and when I was hired by our school I became Head of the ESL Department; of course, I also continued to teach. I decided to apply for the High School Principal's position here because I feel very strongly connected to the vision of our Sacred Heart school; those 5 goals, the fact that it is internationally-minded and welcoming of all faiths and creeds, and also aims for excellence in the education of girls. I realized that with this leadership role I can bring about improvements that affect a wider range of people, and in my role as High School Principal, I work every day to support our experienced, dedicated faculty and talented, enthusiastic students to be the best that they can be. 
Leadership isn't just to have an official position or title; at our school, I look for ways so that everyone can find their 'spark', the thing that they enjoy doing the most. If people work to their strengths and do what they love to do, then we will be a dynamic and growing community. I learn something amazing from students and teachers every single day. It is what gets me up in the morning, and keeps me motivated.
It's a cliché that time flies when you are having fun, but when I look back and realize it's been the longest and happiest I have been in one place in my life, then I can only feel grateful."  — Ms. Young