Welcome to Hiroo: Sacred Heart's neighborhood
   From groups of laughing international high school students and university students to jogging elderly couples and families with young children, diversity radiates in Hiroo. As a warm and vibrant neighborhood loved by locals and foreigners of all nationalities, international culture and remnants of traditional Japanese culture blend beautifully. With delicious food, unique cultural experiences, and leisure of all kinds, Hiroo Shopping Street is the center of attention in the Hiroo area. So, what is there to do in Hiroo?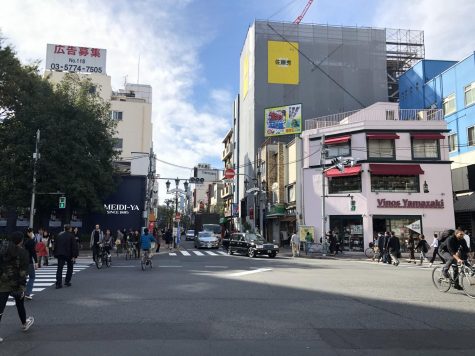 Bakeries, Bakeries, Bakeries! 
The aroma of freshly baked bread sweetens the air of Hiroo. Sawamura Bakery from Karuizawa offers a luxurious selection of small bread, filled with various fillings such as custard cream, chocolate cream, curry, and red bean paste. French bakeries Burdigala and Maison Kayser flaunt their signature baguettes with their delicate macarons and exquisite madeleines. German bakery Tokyo Freundlieb makes a statement with their traditional homemade stollen bread, perfect for the winter season. Anticipating a grand reopening in February 2020, The City Bakery from New York offers a unique collection of crispy croissants, soft scones, buttery biscuits, and chewy cookies.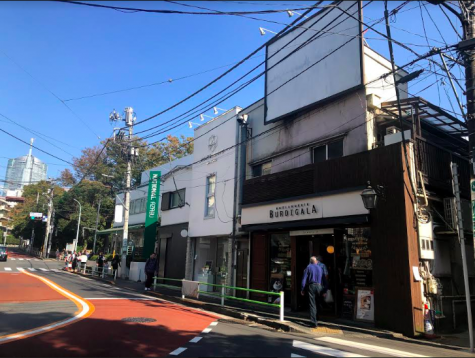 Find Your Perfect Cup of Coffee!
Located at the mouth of the shopping street, Starbucks, with their calm cafe atmosphere, seasonal Frappuccinos, and delicious baked goods, is a popular weekend study spot for Sacred Heart students. Some people prefer Ueshima Coffee, the neighboring coffee house, famous for their signature fresh nel drip coffee. Located a few minutes away, Canvas Tokyo is also popular for their filling sugar-coated donuts and aesthetic lattes, perfect for an Instagram photo. Italian coffee shop Segafredo Zanetti Espresso is particularly loved by those who enjoy morning coffee and enjoy walking with a cup of coffee in their hands. Similarly, Caffe Appassionato from Seattle serves homemade espressos from their 1961 kitchen van, and Cafe Enseigne D'angle offers their signature cheesecakes with their rich-flavored coffees. Explore the area; Hiroo guarantees you will find your favorite cup of coffee.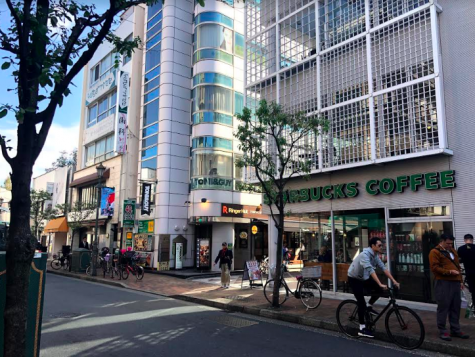 Delicacies from Around the World!
Hiroo, surrounded by over twenty embassies, flourishes with delicacies from around the world. Right by Starbucks lies Taro, the old-fashioned Chinese ramen shop, Chagestsu, the local sushi shop, and 141, the unique French-Italian-Japanese restaurant. The vibrant Mexican restaurant, La Jolla, loved by the international community for their bona fide burritos and mole, illuminates their surroundings with a festive mood. Further down the street, Indian restaurant Priya serves scrumptious authentic curry while their neighbor Cafe La Vida, serves pukka Latin cuisine and hosts live music performances. A few minutes away from the shopping street, Aloha Table and Bondi Cafe, offer Hawaiian and south-east Asian dishes, including their refreshing salads and acai bowls decorated with banana slices. Meanwhile, social media sensation And the Friet offers Belgian french fries while Burger Mania offers a wide selection of sixteen juicy burgers and eight mouthwatering sandwiches. This list is only a fraction of all the restaurants in Hiroo —almost every cuisine can be found in the area!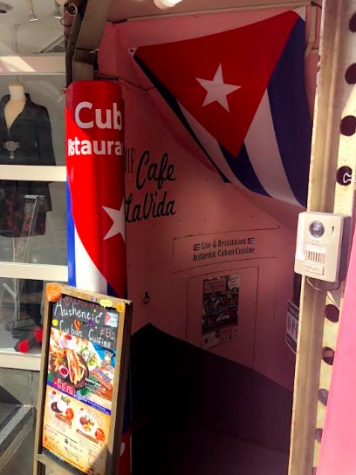 Experience Traditional Japanese Culture!
Hiroo-Yu, a Japanese bathing house founded in 1918 (ten years after Sacred Heart was founded), provides a unique bathing experience in mineral-rich water pumped from the ancient Hiroo Well for only ¥460. At restaurants like Komugikko, you can experience making your okonomiyaki (Japanese savory pancake) and at Ajifuku Asano and Tenshin you can eat heart-warming home-made dishes and enjoy savory tempura (battered and fried seafood and vegetables). Takayama, located in a small street beside the main street, offers Michelin star winning luxurious Japanese cuisine. Back on the main street lies Okashi-no-Machioka, crowded with snack-lovers, for they sell dagashi (popular Japanese snacks from the Showa era) for cheap prices.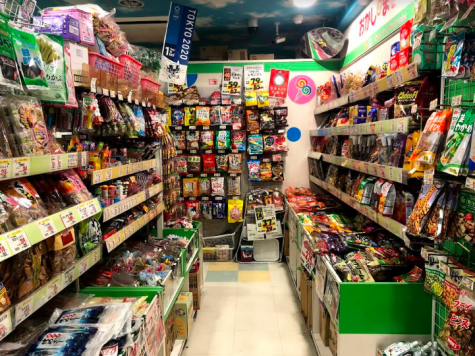 Funabashi Koyomi, the classy Japanese sweets cafe famous for their anmitsu (a dessert consisting of red bean paste and agar jelly topped with fruits, colorful rice cakes, and black sugar syrup) is also worth a try. At the end of the shopping street lies Shounji Temple which originated in Kyoto and moved to Hiroo in the 17th century. In contrary to the bustling atmosphere of the shopping street, the temple offers tea ceremony lessons and the zazen (a meditative discipline of Buddhism) experience.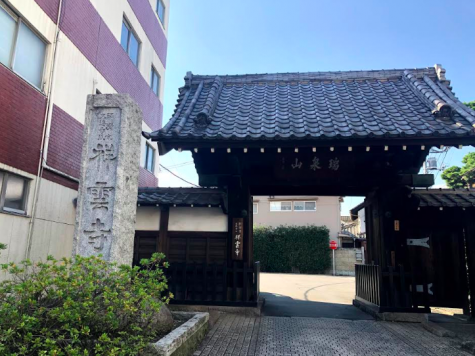 This is only a short introduction to all the experiences offered in Hiroo. Visit http://www.hiroo.info/ to find more!