A better weekend to lift your spirits
With assignments, tests, AP classes and the prospect of the SAT looming over you, school can be overwhelming. It begins to dominate your life and you soon forget there is a world beyond grades and deadlines. You may find yourself sitting at a desk for hours on end, despite not getting much done. Work that could be completed in an hour is dragged over three. Procrastination becomes your one escape.
However, this vicious cycle came to an end when I discovered the art of the day trip. I began to take one day out of my weekend to go on a small excursion. A promised day off still keeps me going through the grueling, ever-so-long week. It helped me create a healthy, steady work ethic that allowed me to work hard over the weekdays, and refresh over the weekend. Stepping outside the panic of school and grades to take a deep breath and enjoy the world beyond can be truly refreshing. 
Now, here are three amazing day trip destinations near Tokyo for you to enjoy. 
Mount Takao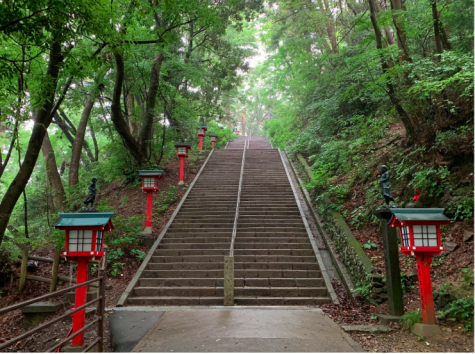 Mount Takao makes an excellent destination if you are yearning for nature. It offers rich green landscapes, beautiful waterfalls, and a quiet that can only be found in the mountains. Mount Takao holds a scale of nature you won't be able to find in central Tokyo.
There are six main courses and additional side trails to hike. They range from easy strolls through the park, to tough courses that will leave you saying, "Wow, I actually did that." Both amateur and well-experienced hikers will be able to find a course they can enjoy. Find out more at Mt. Takao's official website.
For those who wish to visit Mount Takao only for its nature, there are chairlifts and cable cars available. They are perfect for those who just want to simply sit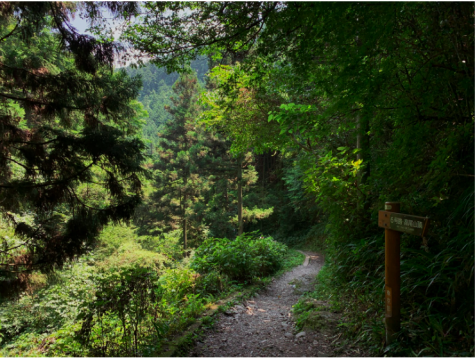 back and enjoy the greenery. 
After a long hike, you can treat yourself at Sumika Table, a small cafe with a beautiful view of the mountain ranges. Spending a good hour reading your favorite book, or simply gazing out the window is the perfect way to unwind.
At the observation deck above the cafe, you may be able to make out a small, red triangular speck that is Tokyo Tower. You can truly appreciate the great distance you put between yourself and your life in school. A few hours of leaving your many worries and placing yourself in nature will breathe life back into you.
Access: Near Takaosanguchi Station on the Keio Line. 50-minute train ride from Shinjuku Station. 
Highlights: Exposing yourself to nature is the best stress relief, making Mt. Takao a great destination. 
Drawbacks: It can get crowded over the weekends.
Yokohama: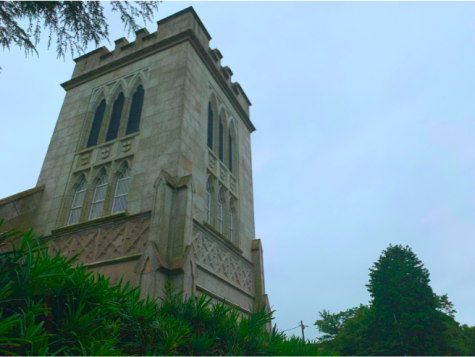 Yokohama should definitely be in your need-to-go weekend destinations list. The Bluff District, sitting atop a small hill overlooking the Yokohama Bay, is home to western houses built in the 1800s. Yokohama Port opened Japan to European trade, leaving western art and architecture deeply rooted in the Bluff area. You feel as though you're walking through the streets of Europe in the 19th century on a weekend historical adventure.
Just below is Motomachi, a long winding street lined with small shops and cafes. This is an excellent place to shop around and rest your tired feet. Cafe la Mille is a hidden gem located at the very end of Motomachi street. The dark, classical wooden furniture lined with rich, velvet red cushioning and dim lighting make a relaxing atmosphere. The cakes and coffee here are definitely worth the long walk down Motomachi street.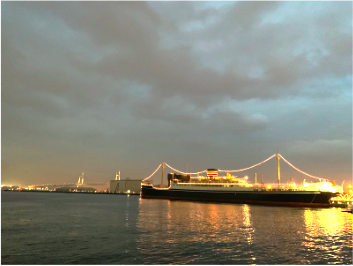 A few minutes' walk from here is Yamashita Park. Breathtaking views can be seen as night falls and city lights in the far distance illuminate the park. Small ships pass in and out through Bay Bridge. The smell of the ocean air and sweet trees from the forest of the Bluff district make you feel at home.
You can end this day trip with a delicious meal in  Yokohama's famous Chinatown. With amazing street food and over 250 restaurants, this might just be the highlight of the trip. 
Access: Train ride less than 40 minutes from Shibuya Station to Motomachi-Chūkagai Station. 
Highlights: Amazing food, views, historical adventure. Many tourists don't seem to realize Yokohama is most beautiful at night. Yokohama's city lights are truly exquisite. 
Drawbacks: Again, as Yokohama is a very popular destination, it can get crowded over the weekends.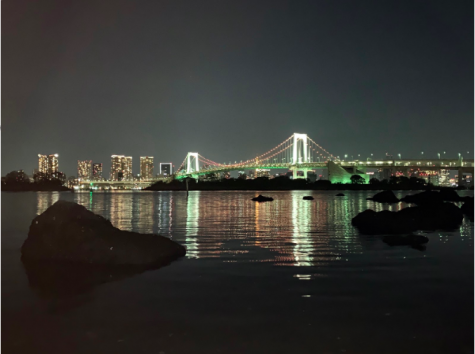 Odaiba:
Close enough to call it Tokyo Bay, and far enough to be able to call it a small excursion, Odaiba is a popular destination for Sacred Heart students. There are many attractions, the most popular including teamLab, DiverCity shopping center, and Joypolis, an indoor amusement park. 
Many, however, seem to overlook Tokyo Bay. Living in central Tokyo, an inland area, you don't see much of the ocean. Breathing in the cold, fresh ocean air is oddly comforting, and gives you a thrilling sense of freedom. Walking along the bay's shoreline, you can see Rainbow Bridge in the distance. The water was calm and still, almost like a lake. Tokyo Bay is best enjoyed after sunset. The city lights, reflected beautifully in the water, is a sight that can hold your gaze for hours. 
Also in Odaiba is Oedo Onsen, the perfect place to spend a relaxing evening. The yukatas, colorfully lit lanterns, and small street shops all add to the cheerful atmosphere of an Edo town square.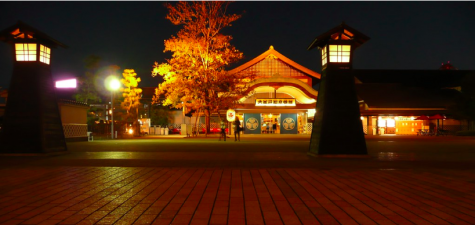 There are a variety of baths you can enjoy in this extensive hot spring complex. From uniquely designed foot baths that you can wade through, ice-cold baths and hot saunas, Oedo Onsen is the place to treat yourself to a spa with your friends. 
Access: 35-minute train ride from Shibuya Station to Tokyo Teleport Station. 
Highlights: Great place to go with both friends and family. 
Drawbacks: Oedo Onsen's entrance fee is expensive (¥2,900 before 6 p.m. and ¥2,400 after)