Sacred Heart Girls Turned Cheapos
Four weeks in August before the 2014-2015 school year began, Saya (11), Bernice (12), and Yasmim (12) interned with Tokyo Cheapo: a website dedicated to pinching pennies in one of the most expensive cities in the world.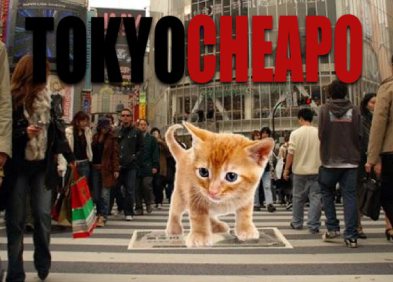 The Sacred Heart students worked their way from the bottom, pinning locations on the website's maps, writing guides for various events in Tokyo, and exploring the city to give Cheapo readers a full day of itineraries and activities. Full length articles written by interns, "Top 5 camping spots in Tokyo", " Ta-im: Falafel Paradise in Ebisu", and "Isshin Rice House" all received over 350 views in the last month.
Although Tokyo Cheapo often scattered their interns around the city for article research, the website's office is completely in the cloud. The ISSH interns had to use applications such as Asana, Doodle and Google Hangout to write, discuss, and collaborate on articles.
"The good thing about doing everything online is that we didn't have to leave the comfort of our houses. And our AC," said Yasmim (12).
Nonetheless, there are hurdles to overcome in a modern office. "The disadvantage is that we have to work harder on making people feel like part of the team and on building our culture," said Greg Lane, one of Tokyo Cheapo's creators.
"Tokyo Cheapo needs a wide breadth of quality content to attract visitors to the site," Mr. Lane said. "The interns provide a perspective that isn't available to us and which can appeal to quite a different audience. They can come up with some unexpected gems of content."
In return, as Tokyo Cheapo uses WordPress, the same online content management system as The International, the internship provided a real life web journalism experience to bring back to the classroom.
The concept of web journalism is fairly new. In 2012, The Huffington Post became the first digital media publication in America to win a Pulitzer Prize.
"I think we're a part of a third generation of internet media companies. The first were newspapers who took the offline publishing paradigm and put it online –but kept their old way of doing things with big sales teams and huge overheads. The second generation were companies that focused purely on the web, but still had traditional company structures. The third generation uses the tools of the web fully and grows together with its community," said Mr.Lane.
The recent decision for The International to publish online was met with various difficulties, many of them technical. The interns are poised to handle these obstacles,  while sharing their WordPress knowledge with the rest of the Journalism class.