Breaking the bias in Japan
How women in Japan are defying sexism in various ways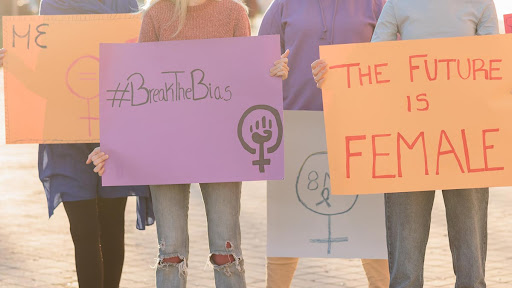 Women's Day is celebrated internationally to celebrate the achievements of women and honor their struggles. Women's Day is organized by the International Women's Day organization, an organization that advocates for the rights of women. Every year International Women's Day has a theme. Last year the theme was "Gender equality today for a sustainable tomorrow". This year it was ''Break the Bias''. But what does breaking the bias actually mean, and how does it relate to feminism and Women's Day? 
To break the bias is to actively defy gender bias and discrimination, to forge a better future for women despite all odds. Breaking the bias can be calling out gender discrimination in everyday life, advocating women's rights, and reflecting on the sexism you may have might've experienced. You may have also seen the break the bias pose, where both hands are crossed to form an "X." This pose symbolizes solidarity with women and a willingness to fight for a better future for women. 
This theme of "Breaking the bias" is especially important in Japan, where conformity culture and sexism are still prevalent. Last year, Japan ranked 120 out of 150 countries in the WEF's gender gap index, the lowest ranking of the G-7 countries. Regarding Japan's effort to bridge this gap and achieve gender equality, a poll conducted by Kyodo news reveals that 60% of people think that gender equality is not or not greatly realized in Japan. These statistics show the effect that the sexism ingrained into Japanese culture has on women in the workforce. There aren't enough statistics to convey the misogyny that Japanese women face in daily life as well as at work, especially women who don't conform to what is perceived as 'normal'. For this reason, we must celebrate women who actively defy the sexist and conformist culture that has such a strong grip on Japan. 
Shiori Ito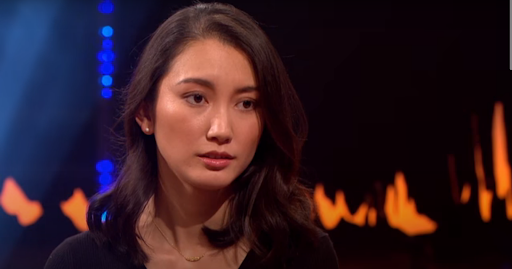 In a culture where juniors cannot defy or question their seniors no matter what, speaking up about workplace sexual harassment is groundbreaking. A survey conducted by the Japanese government shows that around one in every three working women in Japan are sexually harassed at work,  and one in ten women who report it are penalized for it. Shiori Ito's case is an inspiration for these women and future working women. Shiori Ito was a journalist who was raped by a famous TV reporter, Noriyuki Yamaguchi. Most women in her position would've chosen to stay quiet in fear of losing their job and their dignity, but Shiori Ito filed a civil case against her rapist. Despite all the humiliation and the trauma she had to endure, she won the case and was rewarded 3.3 million yen. Her case was unusual since most rape and sexual harassment reports do not actually lead to anything, especially when filed against someone as well connected as Mr. Yamaguchi. Since then, she has founded her own film company, produced a film that won a silver in the New York Festival, and even wrote a book about her experience called 'Black Box.'  She continues to advocate for human rights.
Naomi Watanabe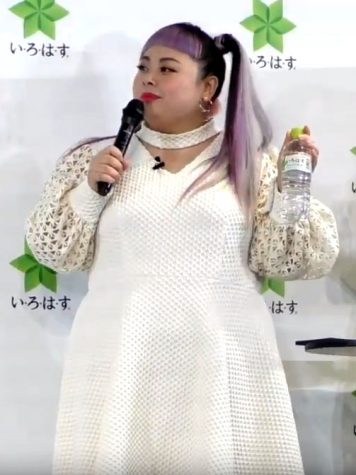 Naomi Watanabe is a well-known and incredibly loved Japanese actress, comedian, and fashion designer. She became famous in 2008 after imitating Beyonce, which earned her the nickname "Japanese Beyonce." After becoming famous, she has starred in multiple commercials, TV shows, and talk shows and has become one of the most famous plus-sized actresses in Japan. She actively challenges fatphobia in a country where the government can fine adults whose waistlines are over the nation limit (33.5 inches for men and 33.4 inches for women). She embraces her body and wears clothes that highlight her figure instead of hiding it, "I don't want other people to be oversensitive about my size. I just own it," she says in an interview with Vogue. This attitude towards her body has made her an icon for body positivity. However, her career has not been easy. When she was 18, she ran away from home and joined a comedy school against her mother's wishes, her mother softened up as she became famous. She also rejects the term 'marshmallow girl,' a term used in Japan to refer to plus-sized women.. "I'd rather call myself fat rather than a marshmallow girl" she said in an interview with Vogue.
 

Chizuko Ueno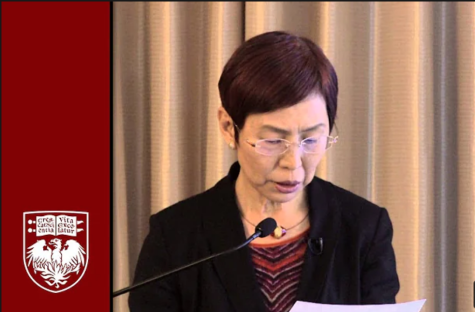 Chizuko Ueno is a professor of sociology at Tokyo University and an advocate for women's rights. She is known as Japan's best-known feminist and advocated for women's rights in the 1960s. She was born into a Christian family, and described her father as a "complete sexist." Because of this, Chizuko's father had no expectations for her and allowed her to do whatever she wanted to do. She studied sociology at Kyoto University and attended multiple protests for women's rights. She wrote books such as "The Study of the 'Sexy Girl'" and "Reading the Housewife Debates". These books along with numerous others that Ueno wrote were the highlight of 1980's feminism and paved the way for gender studies to be a serious subject in Japanese universities. She has received multiple awards such as the Suntory Arts and Science award and the Han honor. She continues to give speeches and lectures about feminism.
Elin McCready 
When Elin McCready, filed to change her gender in Japan legally, she was denied. Why she was denied? She is married to Midori Morita which would mean the two are in a gay marriage, which is not legal in Japan. As of right now, their marital status has been left undetermined since the government cannot legally annul the marriage without their consent. The 47-year-old professor at Aoyama Gakuin University and her wife are filing a lawsuit against a government to make them update their marital status, a move that could potentially be revolutionary for the LGBTQ+ community.  McCready and her wife made a documentary called "It's just our family," showing that their family is just a normal family and deserves to be treated normally. McCready has faced transphobia, like being denied entry into a gay bar in Shinjuku.  In response to this, she opened her own bar named Waifu, where everyone can enter regardless of gender or sexuality.