Qatar's glamorous World Cup attempt tarnished by blood of migrant workers
Migrant workers pay the penalty for the 2022 World Cup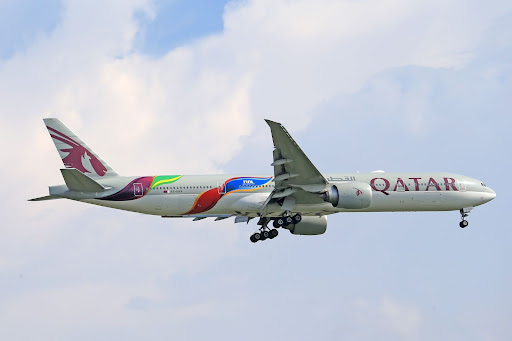 After years of preparation for the FIFA 2022 World Cup Qatar, it's finally here. Though the event has been highly anticipated by fans, this World Cup has been controversial since its conception, starting with allegations of corruption in the awarding of the tournament to Qatar. The event's controversy has persisted even after the commencement, with global disapproval over non-existent LGBTQ+ rights in Qatar and threats made by officials, in addition to outrage over shocking human rights abuses of migrant workers. Even influential figures such as Shakira, Dua Lipa and Rod Stewart have canceled shows and refused to perform in Qatar. Despite this controversy, however, millions of morally conflicted viewers have still tuned in to watch their teams compete. Although shocking, these human rights abuses of migrant workers are nothing new. The world felt similar outrage when they found out about the treatment of migrant workers during the construction of the Burj Khalifa in Dubai. 
World Cup project workers were discovered to have been living and working in unsafe, squalid conditions. In an interview with The Guardian, a worker claimed that at their labor camp, six workers share a room (which is illegal) and that the food is so terrible that "dogs wouldn't eat it." They work 12-hour shifts, six days a week, all for around £300/month, with wages often withheld for months for even the most trivial mistakes. An Amnesty International report found that some migrant workers working as security guards on projects linked to the World Cup are forced to work over 84 hours a week, all seven days, even though Qatari regulations restrict working over 60 hours a week and mandate at least one day off. Although Qatar has introduced new labor reforms that set a higher, non-discriminatory minimum wage, these reforms have been inadequate in protecting migrant workers and continue to be extremely poorly enforced.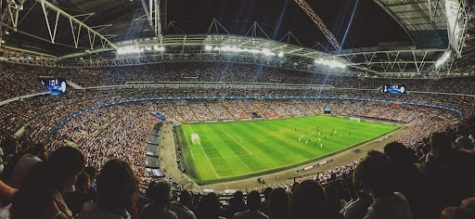 In addition to the miserable conditions, workers also suffer from injury and death. According to a Guardian article, over 6,500 migrant workers died during World Cup preparations between 2010-2020 from South Asia alone.  Qatar fails to protect workers against extreme heat conditions due to the climate of the country, and the scale of heat-related deaths is suspected to be much larger than the reported numbers. A 2019 study in the journal Cardiology found a correlation between heat and deaths of Nepali workers in Qatar, concluding that "as many as 200 of the 571 cardiovascular deaths [of Nepali migrant workers] during 2009-2017 could have been prevented" with effective heat protection measures. These deaths are often given vague explanations such as acute heart or respiratory failure. The cause of these deaths are declared without an autopsy or any medical opinion. 
"When relatively young and healthy men die suddenly after working long hours in extreme heat, it raises serious questions about the safety of working conditions in Qatar. In failing to investigate the underlying causes of migrant workers' deaths, the Qatari authorities are ignoring warning signs which could, if addressed, save lives. This is a violation of the right to life. They are also denying bereaved families their right to remedy, and leaving them with painful unanswered questions," said Steve Cockburn, Amnesty International's Head of Economic and Social Justice. 
A Guardian article found that a report from the Qatari government's lawyers stated that the laws should be revised to "allow for autopsies … in all cases of unexpected or sudden death," but the government has taken no action in this regard. 
Even after the start of the World Cup, family members of dead migrant workers are still seeking compensation for abuses that have left them struggling. Ram Pukar Sahani, a former Qatar migrant worker himself, heard about his father's death in Qatar from a friend. He immediately called his father's number in Qatar. A friend of his father's answered, validating the crushing news. "I dropped the phone, and I passed out," he told Human Rights Watch. He says that his father died at a construction work site in his uniform, but was ineligible for compensation because his death certificate read "acute heart failure due to natural death."
 The plight of the workers in Qatar is practically modern slavery accounting for the fact that these workers are bound to their jobs. Some workers are physically trapped in their jobs, as their employers take their passports to ensure they won't leave. Other workers are trapped by something else: debt. Workers often give the entirety of their life savings to recruiters in order to land a job working in Qatar and other such places to support their families. Human Rights Watch found that "many workers fell into debt bondage and were unable to leave their job, leaving them more vulnerable to abuse and subject to further penalties if they failed to work." According to international labor standards, debt bondage is a form of forced labor. This leaves workers desperate to keep their jobs and traps them.
These abuses of basic rights are shocking; however, what is far worse than this is the fact that it is a repeat of history, with the treatment of migrant workers during the construction of the Burj Khalifa. It shows us that we aren't making forward progress regarding the conditions of workers on large-scale projects. People demanded change and the Government of Dubai, relying on expats for their economy, seemingly complied, making some minor changes in law that were hardly enforced. Workers continued to toil in conditions unfit for living and working and were bound to their role, in a fitting demonstration of modern slavery, parallel to the situation of the workers in Qatar.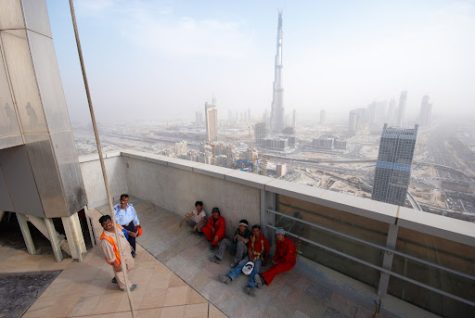 Can we expect a real, permanent change in the plight of migrant workers on large-scale projects in the Middle East? When will leaders learn to  regard migrant workers' rights with serious concern? Will it be possible to view the World Cup 2022 with the same perspective as the previous World Cups have been viewed?