October Hits and Misses
October is special not only for its spook-tacular Halloween, but also for its focus on more hits than misses!
HITS:
The new PSAT (Darya)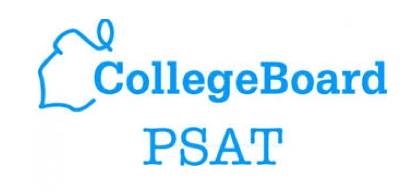 The College Board has updated its PSAT after renewing the SAT. Although the new test is 35 minutes longer, the number of multiple choice answers has decreased from five to four. Furthermore, test takers are no longer penalized for wrong answers–so guessing does not come with a price anymore. The style of questions has also changed! For example, Critical Reading has omitted sentence completion, which means no more memorising 3,000 SAT vocabulary words. In addition, the passages have been updated to include more objective texts such as scientific exposition and historical texts rather than literature excerpts which are subject to different interpretations. The Math section now focuses on algebra and graph interpretation rather than geometry. According to one of the leading SAT and ACT preparation sites, PrepScholar, "[The new PSAT] will test skills that are more connected to what you learn in class and real life."
New Starbucks Fruit Tea (Darya)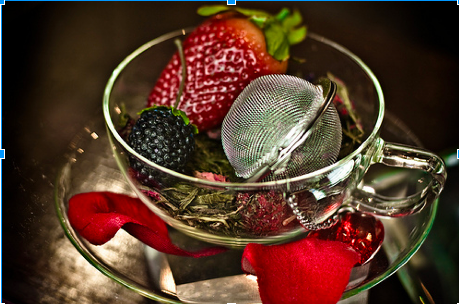 Finally, a new flavored tea! For those, who don't like coffee, but want to try something besides the standard English Breakfast Tea or Chai Latte, the Fruit Crush Tea will be your new best friend this approaching winter. The sweetness of the fruit along with the bitter smell of the English Breakfast tea base is the perfect mix. This drink reminds you of freshly made homemade fruit punch but with a bonus of added chunky chocolate covered pretzels. The taste of the melted chocolate compliments well with the fruits. "I absolutely loved the new Fruit Crunch Tea! It's not too sweet and not too bitter. I wish Starbucks would make it a usual drink, but it's only for the autumn season," says Hana (11), a frequent Starbucks customer.
Diversity on Cycle 22 of America's Next Top Model (Mizuki)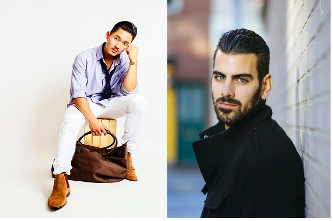 August 5 marked the premiere of the 22nd cycle of The CW's America's Next Top Model. Hosted by the wonderful Tyra Banks, the show provides one lucky winner with the opportunity of receiving both a modelling contract with NEXT management and a spread in Nylon magazine. While the past two seasons have already taken steps to increase diversity by adding male contestants to the mix, many of the show's petite viewers were overjoyed to see that registration was finally opened to models with a height under 170cm. In addition, the show reached two significant milestones by featuring male models Justin Kim and Nyle DiMarco. Justin is the first Korean-American male model to be featured on the show while Nyle is the first deaf model. Followers of the show can't wait to see who will come out on top.
Two Consecutive Nobel Prizes for Japan (Haruka)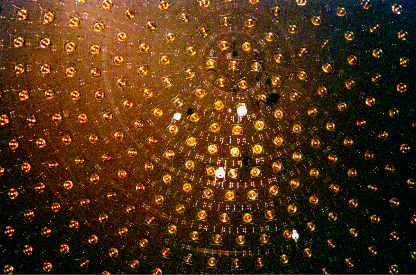 On October 5 and 6, Japan earned two Nobel Prizes, adding to the list of 22 past Nobel Prize winners in Japan. Takaaki Kajita received a Nobel Prize in Physics while Satoshi Omura received a Nobel Prize in Physiology or Medicine. This is the second consecutive win for Japan in Physics after Isamu Akasaki, Hiroshi Amano, and Shuji Nakamura received the Nobel prize last year for inventing a blue light-emitting semiconductor light source that enables energy-saving white light sources. This year, for identifying that neutrinos have mass, Takaaki Kajita shared the Nobel Prize with a Canadian astrophysicist, Arthur B. McDonald. The discovery of the neutrino and its secrets will change our understanding of the universe and theories considering matter. In addition, for utilizing and discovering ways that avermectins prevent infections caused by roundworm parasites, Satoshi Omura shared the Nobel Prize with Irish-born American parasitologist and biologist, William C. Campbell. This discovery will provide the human population with a new powerful weapon to combat diseases such as elephantiasis and river blindness.
Junior Movie Night (Reshma)
Although the idea of movie night fundraisers has continuously been recycled in the past, the juniors cleverly utilised their marketing skills to their advantage when they selected "High School Musical" and "High School Musical 2" to screen at their movie night. The juniors chose the Friday before Autumn Break, a timely opportunity for students to switch into relaxation mode. The juniors bombarded school walls to posts on social media with nostalgic "High School Musical" pictures and promises of free pizza, popcorn, and other snacks. Their promotional tactics proved successful, as over 50 people, or one quarter of the school, attended the event. Yuna (10) credits the juniors for their movie night success because "by choosing a popular movie, they were able to create a common thread and therefore a bigger fan base." Similarly, Sema (11) said "evoking nostalgia through advertising, promoting free junk food, and offering the cheap package deal was the profit-generating formula." The best part, however, according to Naya (10), was fangirling over Troy Bolton!
MISSES:
The New Roasted Chestnuts Frappuccino (Megu)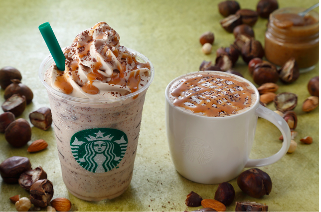 Every other month, Starbucks comes out with limited edition drinks. October's limited edition beverages, the Roasted Chestnut Frappuccino and Roasted Chestnut Latte, were disappointments for many Starbucks customers. Along with added chocolate chips, the chestnut flavour is blended with flavoured syrup and crushed chestnuts. Don't be deceived by its pleasant appearance, for the first sip is filled with the sudden uneven blend of chestnuts and chestnut-flavoured sauce. The drink was excessively sweet, full, and heavy. Even people with a sweet tooth are guaranteed to suffer.