From Youtube to the Top of the Charts
Grammy-winning a cappella group releases their long-awaited self-titled album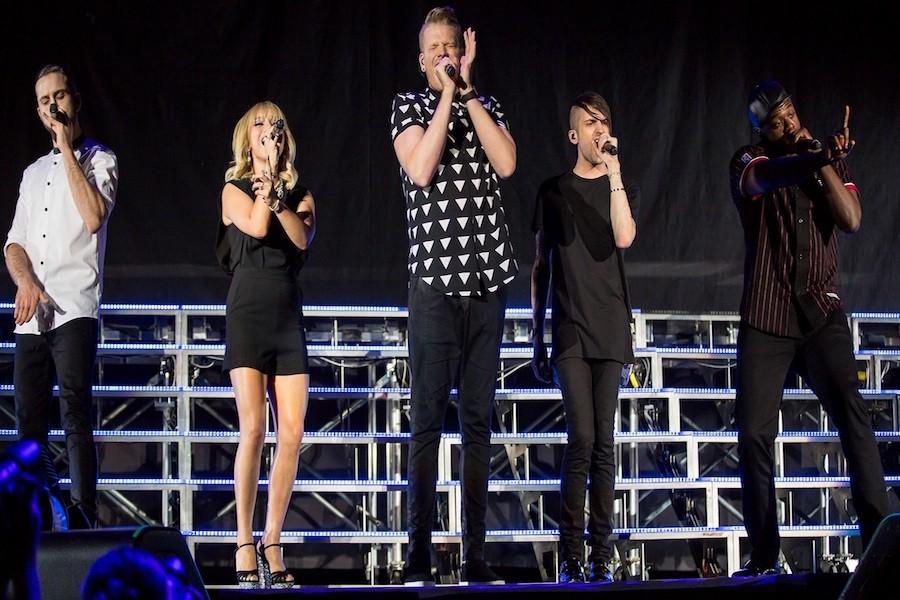 Despite the rising acclaim for a cappella music thanks to the likes of Glee and Pitch Perfect, I believe that Pentatonix is the future of this genre of music. Comprised of five members (Kevin Olusola, Scott Hoying, Kirstin Maldonado,  Mitch Grassi, and Avi Kaplan), the group has been known primarily for their covers of a wide range of popular music from different genres. What makes the group so special is their ability to recreate electronically synthesized sounds and instruments using only their voices. Released on October 16, their debut album "Pentatonix" is an unrivalled compilation of catchy original music.
In order to truly appreciate the album, it is crucial to understand why Pentatonix is moving towards original music. In an interview with PBS NewsHour, Hoying said, "We wanted to show our artistry. We, like, all have very different tastes in music. Like, we're so eclectic in what we do. And we wanted to show that. Before, we did covers but that's someone else's song and that's someone else's words. And now we're telling stories about our relationships and about what we love to do and who we are as a band. And that's really cool."
I've had the entire album on repeat these past few months and am still blown away by the spectrum of styles that their songs have to offer. In fact, my favorite three songs–"Misbehavin'", "Cracked", and "Take Me Home"–have absolutely nothing in common. Firstly, "Misbehavin'" is an optimistic song about being on your best behavior while you're away from your significant other. Each vocal part shines on this track and the bright melody will have you "dancing by yourself around the lobby." In contrast, "Cracked" is a raw piece about heartbreak. Scott's powerful solo is the perfect segue into a fast-paced chorus that makes you want to belt your heart out. Finally, "Take Me Home" slows things down by taking the group back to its traditional a cappella style.
The album is available on Apple Music, iTunes, and Google Play.
Video Credit: Creative Commons