Why won't Hanako come out?
Japan's oldest elephant attracts the attention of elephant advocates around the world
Ten minutes away from Kichijoji Station, a child tugs at his grandmother's sleeve, asking, "Why won't Hanako come out?"
Hanako is a 69 year old Thai elephant that was located to Inokashira Park Zoo in 1956 and has ever since been a source of entertainment and awe to the Japanese people. She was one of the first elephants to be transported to Japan after World War II and was placed in Ueno Zoo in 1949 before becoming Inokashira's only elephant for 60 years.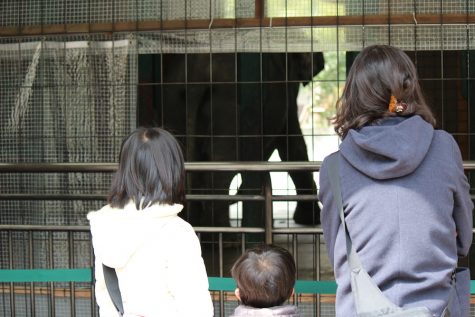 Originally a wild elephant from Thailand, Hanako had difficulty adjusting to the hand-fed and concrete-enclosed life. In the same year of her arrival, she attacked a drunken man who had encroached her pen and four years later, she trampled a zoo keeper.
Despite Hanako's evident distress, she has attracted kids and families in multiple generations all over Tokyo to marvel at her exoticism. Parents surround her pen and call out to Hanako in hopes to show their children the elephant that they had admired so much as a child. Her fame even spread to the arts and media, inspiring books and television dramas. Hanako has not only become a symbol of the zoo, but has also gained a reputation from the Inokashira district.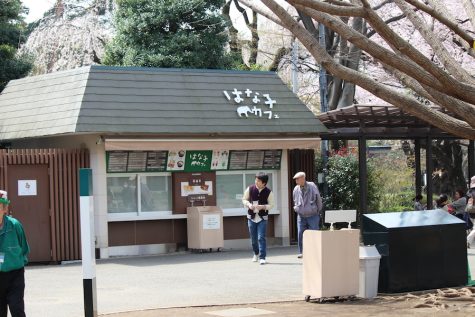 Recently, this reputation has extended overseas through a viral social media post by former Canadian journalist, Ulara Nakagawa. In the post, she recounts her experience meeting Hanako, saying "I was shocked and dismayed to see the conditions of her confinement firsthand, in what I would guess is one of the cruelest, most archaic zoos in the modern world…There was absolutely nothing else for her to do. It was beyond painful to take in."
More viral posts about Hanako followed, including that of Facebook user Apple Rinraphat, which described the atmosphere as "lonely" and Hanako as yearning for contact she has been denied all her life. Although, despite the sombre conditions, she recognised that zoo keepers try to maintain her physical health as much as possible, with special food and ointments to aid in Hanako's aging.
Soon after, Nakagawa's viral post initiated global action. Rita Claessens Elephant Freedom Fighters started a petition on Care2 Petitions, and grabbed the attention of more than 460,000 people around the world. The petition calls Prime Minister Shinzo Abe, various environmental ministries, and the Director of Inokashira Park Zoo of Tokyo, to send Hanako to an elephant sanctuary, give her medical assistance, or provide a "new, enriched enclosure where she can interact with other elephants."
Upon receiving the information about Hanako, many Thai voices emerged with fury for the mistreatment of their native animal, and urged for Hanako to be sent back to Thailand to be put in a sanctuary.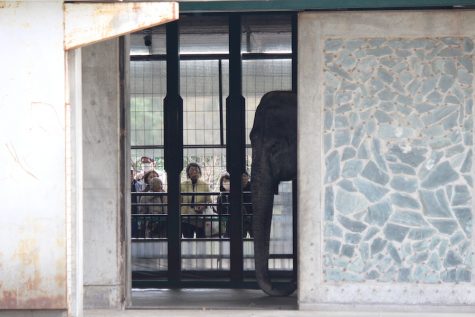 Despite the seemingly optimal solution, Thai authorities oppose the proposal of transporting Hanako to a more natural and comfortable setting such as a sanctuary. According to the Bangkok Post, Soraida Salwala, secretary-general of the Friends of the Asian Elephant, says that Hanako may be put into even more distress during the transportation and reestablishing process. Instead, they suggest Inokashira Zoo to provide a more natural setting with trees and shrubbery and to find a companion for her to live with.
According to ISSH alumna and elephant advocate, Mayuka Thais, Ulara Nakagawa is now working to improve Hanako's situation. Nakagawa has communicated with the zoo and has introduced Carol Buckley, elephant specialist, for insight on what would be best for the future of the old elephant. Ms. Thais found Nakagawa's video message about Hanako compelling, and corresponds with Nakagawa's strategies, as Ms. Thais had also turned to social media when advocating for Billy the elephant from Los Angeles Zoo. Mayuka intends to reach out not only to Nakagawa, but also Tears of the African Elephant in Japan to see how they can contribute.
CTV News reported that Inokashira Zoo has taken its small but first step to ameliorate Hanako's situation. On some days, Hanako refuses to expose herself out in the open to zoo visitors, and attempts to hide in a small enclosure, despite one of its unconcealed, fenced walls. By increasing the distance between the elephant and the viewers who peer through the fenced wall by one metre, the zoo made an effort to ease some of Hanako's distress.
Ms. Thais suggests that as students in Tokyo, the ISSH community can help by "talking about it, sharing your stories to others, raising awareness on your social networking sites, blogs, and connecting with elephant experts and NPO's in Japan and around the World trying to help elephants." She also encourages them to take advantage of their resources such as social media, and create campaign videos and fundraisers for Nakagawa's campaign, as Ms. Thais and Nakagawa have.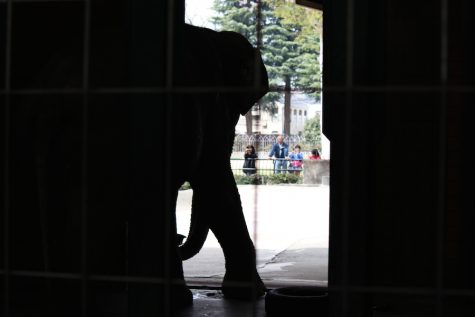 Support Hanako by signing and sharing the Care2 petition online.