Top 5 Exciting Exhibitions to Visit in Tokyo in Autumn 2022
As the Covid situation is slowly improving, many museums are returning to their pre-Covid schedules. This fall, we are seeing loads and loads of new interesting shows in Tokyo. Here are 5 of the most exciting exhibitions happening in Tokyo you should check out this week. 
Listen to the Sound of the Earth Turning: Our Wellbeing since the Pandemic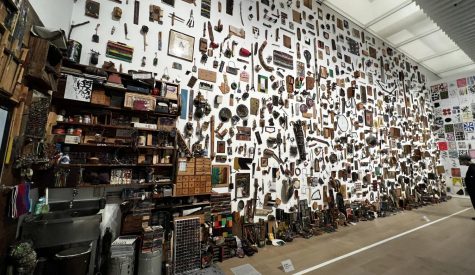 This exhibition features 140 works by 16 artists from around the world. While the works of art were created by people living in different places and times, they all share a common theme: how humans coexist with the Earth. Many artworks highlight the effects of natural disasters, conflict, and diseases, especially COVID-19, which is still an ongoing crisis. From realistic paintings of nature to large installations made of glass to videos of people loudly venting their trauma to a quiet space with a pleasant ginger scent, visitors can experience a wide range of art. One of the displays even provides the viewers with writing utensils and paper for them to comment on their thoughts on the exhibition. The notes written by the people who visited the exhibition are later printed on the wall of the exhibition room. The exhibition provides a space for active communication between the artwork and the audience and encourages them to challenge their previous conceptions of nature, society, and life and death. The exhibition provides an English translation to all text panels for viewers that are not fluent in Japanese. Videos also had English subtitles, which made it easier for me, a non-fluent Japanese speaker, to understand the content. Photography or filming is not allowed for artworks with a "no photography" sign, but photos for other artworks may be taken for non-commercial purposes. The exhibition space is quite large, and takes between 1 to 2 hours to view every piece.
Date: June 29 – November 6, 2022
Opening Times: 10:00 – 22:00, 10:00 – 17:00 on Tuesdays
Location: Mori Art Museum
Entrance Fee: 1,200 yen on weekdays and 1,300 on weekends for high school students with ID. Both are 100 yen cheaper when purchased online
Website: https://www.mori.art.museum/en/exhibitions/earth/index.html 
Do It! Everyday Life Becomes Art: Art of the 1970s as Seen in Documents from the National Art Center, Tokyo Archives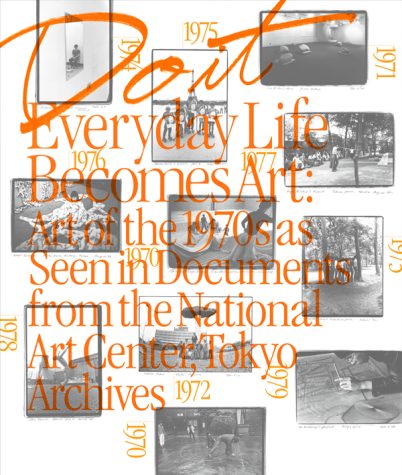 This exhibition presents photos and videos that document the work of Japanese artists during the 1970s, a period of rapid economic and technological growth in Japan. The series of photographs taken by Anzai Shiego(1939-2020) are displayed in chronological order to show the changes in art trends. The exhibition not only displays pictures but also presents flyers and posters that are real evidence of the art movements that took place. This corner of the exhibition also displays notes and writings of the artists that were involved in the art movements, which I think was very interesting. While the exhibition provided voice commentary of the displayed works in English and other languages, you would have a fuller understanding of the exhibition if you are able to interpret the Japanese in certain sources. The exhibition also documents works of Lee Ufan that were displayed in Tokyo during the 1970s. The National Art Center is also holding a Lee Ufan exhibition on the first floor of the building, so you might want to check out that as well. The space is quite small compared to other exhibitions, but the show is still full of visual and auditory works that will keep you entertained throughout. If you are interested in modern art movements that took place in Japan or photography in general, this exhibition is for you. Photography is not allowed at all inside the exhibition room. 
Date: October 8 – November 7, 2022
Opening Times: 10:00 – 18:00, 10:00 – 20:00 on Fridays and Saturdays, closed on Tuesdays
Location: The National Art Center, Tokyo
Entrance Fee: Free
Website: https://www.nact.jp/english/exhibitions/2022/doit/ 
"THE FUTURE IS IN THE PAST" — NIGO's Vintage Archive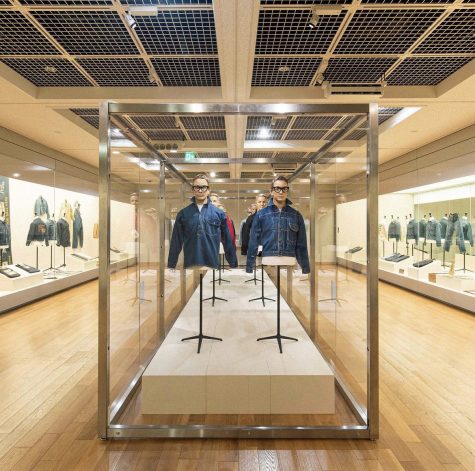 NIGO is a famous Japanese fashion designer, well known for creating the brand A Bathing Ape and being the creative director of Kenzo."The Future is in the Past" presents NIGO's collection of over 500 vintage clothing pieces he collected for more than 35 years. In this exhibition, NIGO discusses his love for fashion and the depth of culture behind it. His collection of rare vintage clothing ranges from the early 20th century to the present. On the first floor of the building, denim from the 1920s to the 1950s is displayed. The series of denim jackets and jeans are not simply pieces of clothing but are evidence of how fashion trends and advertisement strategies evolved over the decades. The second floor displays a variety of clothing other than denim, such as sweatshirts and flannel shirts. Each piece of clothing has its own unique story and the exhibition provokes the viewers to think about how each garment was designed, who it was worn by, and how it ended up in NIGO's collection. Discovering how one of the biggest street fashion designers grab inspiration from the past to apply to clothing in the present is a fascinating experience. If you are an avid fashion lover who loves thrifting in Tokyo, you will instantly fall in love with his collection. 
Date: September 14 – November 13, 2022
Opening Times: 10:00 – 18:00, 10:00 – 20:00 on Fridays, closed on Mondays
Location: Bunka Gakuen Costume Museum
Entrance Fee: 300 yen for high school students with ID
Website: https://museum.bunka.ac.jp/exhibition/exhibition4284/ 
Miwotsukushi: Beauty Galore — A Guide to the Osaka City Museum of Fine Arts Collection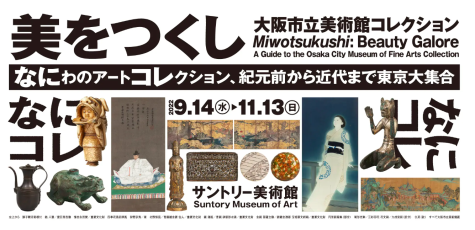 If you are into more traditional East Asian Art, this exhibition is something that you would want to visit. This exhibition displays works of art selected from the Osaka City Museum of Fine Arts, known for its large collection of traditional Japanese and Chinese paintings and sculptures. The exhibition is divided into chapters— Chinese Art, Buddhist Art, Japanese medieval and early modern art, decorative arts from the Edo period, and modern Japanese art. This exhibition provides an explanation of the historical background behind the artworks, so if you are interested in Japanese history, it might be worth a visit. One noticeable feature of this exhibition is that it displays both antique and modern art, so visitors can examine the changes in art style and trends throughout the visit. Photography is allowed for some works; look for the "Photo OK" sign. 
Date: September 14 – November 13, 2022
Opening Times: 10:00 – 18:00, 10:00 – 20:00 on Fridays and Saturdays, closed on Tuesdays
Location: Suntory Museum of Art 
Entrance Fee: 1,000 yen for high school students with ID
Website: https://www.suntory.com/sma/exhibition/2022_4/index.html 
"Christo and Jeanne-Claude 'The Wrapped Arc de Triomphe'"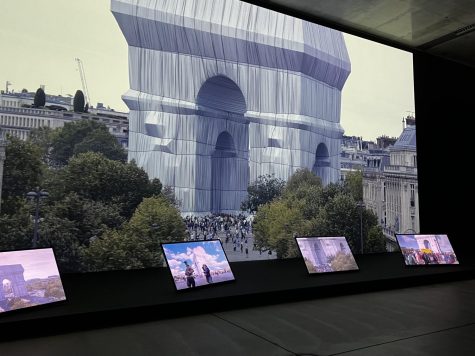 This exhibition focuses on the planning and completion of the project "The Wrapped Arc de Triomphe." "The Wrapped Arc de Triomphe" was a large-scale temporary art installation that took place last year created by Christo and Jeanne-Claude, where Arc de Triomphe, one of the most famous monuments in Paris, was wrapped by blue cloth with silver coating and red ropes. Like many exhibitions held in the 21_21 Design site, t exhibit integrates many types of media, including photographs, architectural models of the monument, large sketches done by Christo Claude, video footage that documents the production process, and interviews by the team members. The exhibition is also very interactive in that it has life-size models of the cloth and rope that would give the viewers an idea of how large the project was. The exhibition tells the story of how the two artists Christo and Jeanne-Claude got together and planned such a groundbreaking project— which would unfortunately come to reality after Jeanne Claude's death. Many of the displayed works show how much effort and cooperation was put into the project and what difficulties the team faced and overcame to make the project possible. Photography and video-taking are allowed. Because the exhibition includes multiple documentaries, viewing the entire exhibition takes over two hours. 
Date: June 13, 2022 – February 12, 2023
Opening Times: 10:00 – 19:00, closes on Tuesdays and during the New Years Holidays (December 27, 2022 – January 3, 2023)
Location: 21_21 Design Sight
Entrance Fee: 500 yen for high school students with ID
Website: https://www.2121designsight.jp/program/C_JC/