Four exhibitions to visit during the winter holiday season
Are you thinking about what to do over the winter break? Here is a short list of some of the most memorable exhibitions that are being held this winter.
Roppongi Crossing 2022: Coming & Going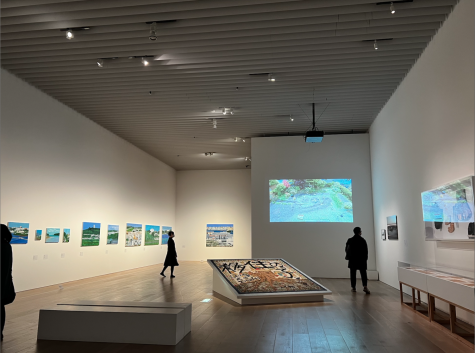 Since 2004, Mori Art Museum at Roppongi Hills has been organizing a series of co-curated exhibitions titled "Roppongi Crossing." "Roppongi Crossing 2022: Coming and Going" is the seventh exhibition in the series. This exhibition invites visitors to about 120 works of art made by 22 Japanese contemporary artists, all of them born between 1940 and 1990. The exhibit mainly focuses on 3 themes: 1. Viewing the familiar afresh, 2. Living with a variety of neighbors, and 3. Shining a light on Japan's cultural diversity. In this exhibition, visitors are able to hear the stories from diverse groups of people such as the LGBTQ+ community, people from different socioeconomic backgrounds, cultural minorities in Japan like the Ainu, and many individuals that are living unique lives. As over twenty artists participated in the exhibition, visitors can experience art that comes in many different forms and mediums. I recommend visitors expect to spend over two hours inside the exhibition, as some films are over 30 minutes long. Photography and video taking are allowed throughout most of the exhibition except for the artworks with the "No Photography" pictograms. English descriptions are provided for all artwork, and subtitles are also inserted for all videos. 
Date: December 1, 2022 – March 26, 2023
Opening Times: 10:00 – 22:00 (10:00 – 17:00 on Tuesdays, read the website for more specific information)
Location: Mori Art Museum
Entrance Fee: 1,200 yen on weekdays, 1,300 yen for weekends and holidays for high school students with ID (prices are 100 yen cheaper if ordered online)
Website:https://www.mori.art.museum/en/exhibitions/roppongicrossing2022/index.html
Mary Quant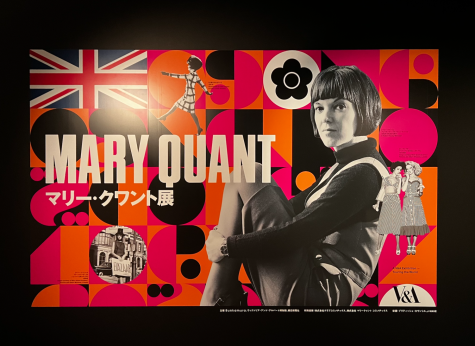 This is a particularly exciting exhibition if you are a fashion enthusiast. Mary Quant is a British fashion designer that pioneered women's fashion in the 1960s. She is known to have invented the mini skirt, popularized women's tights, and created numerous fashion trends that are still extremely popular today. The exhibition displays original garments, shoes, and makeup designed by Mary Quant, as well as photoshoots and pictures of 60s stars such as Twiggy or the Rolling Stones in Mary Quant's designs. Not only were her clothes visually pleasing, but her designs also significantly contributed to women's liberation. She made great use of the wool jersey fabric, which was solely used for men's clothing in the past, to make women's clothing more comfortable and stretchable. Mary Quant also implemented many traditionally masculine elements, such as waistcoats, trousers, and flat shoes. The exhibition surrounds the visitors with brilliant, rebellious garments by Mary Quant, a revolutionary type of beauty discovered by the female gaze. The museum shop is also worth a visit. Visitors can buy original tights and bags with the iconic daisy logo from Mary Quant. Unfortunately, photography is not allowed at all inside the exhibit. 
Date: November 26, 2022 – January 29, 2023 (closed on December 6, 2022, and January 1, 2023)
Opening Times: 10:00 – 18:00 (10:00 – 21:00 for Fridays and Saturdays)
Location: Bunkamura
Entrance Fee: 1,000 yen for high school students with ID
Website: https://www.bunkamura.co.jp/museum/exhibition/22_maryquant/
Picasso and His Time: Masterpieces from Museum Berggruen / Nationalgalerie Berlin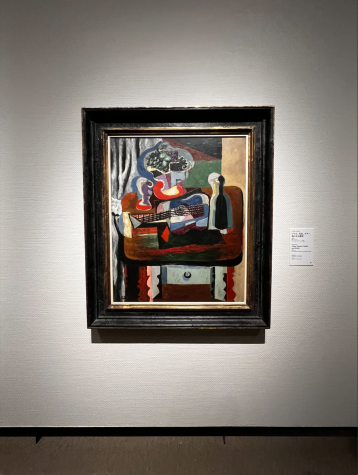 Pablo Picasso is undoubtedly one of the most influential artists of the 20th century, best known for inventing Cubism and drastically shaping the ways modern society perceives art. This year, we are given the opportunity to go and see some of Picasso's greatest works from the Berggruen Museum in Berlin, as well as paintings and sculptures created by other famous artists of Picasso's time, such as Henri Matisse, Alberto Giacometti, and Paul Klee. The exhibition is mainly organized in chronological order. It takes visitors through the stages of Picasso's painting career, from realism to the Blue period to Cubism. The exhibition encourages the audience to notice the change in Picasso's art style over the years as well as how real-life events such as the world war or women in Picasso's life influenced his art. The final chapter of the exhibition displays the works of other prominent figures in the 20th-century art world, offering viewers a direct experience of the creativity and vitality of the era. I also suggest paying for the audio guide, as it provides detailed information on selected artworks in Japanese, English, Korean and Chinese. The exhibition is crowded during the weekends. Expect to spend one to two hours inside the exhibition if you wish to view every piece displayed. Photography is permitted for most works, excluding the ones with the "No Photography" sign. 
Date: October 8, 2022 – January 22, 2023 (closed on Mondays (except for January 2 and 9, 2023), December 30, 2022 – January 1, January 10, 2023)
Opening Times: 9:30 – 17:30 (9:30 – 20:00 for Fridays and Saturdays)
Location: The National Museum of Western Art
Entrance Fee: 1,100 yen for high school students with ID (note that tickets must be purchased online)
Website: https://picasso-and-his-time.jp/english.html
The Tale of Genji and Edo Culture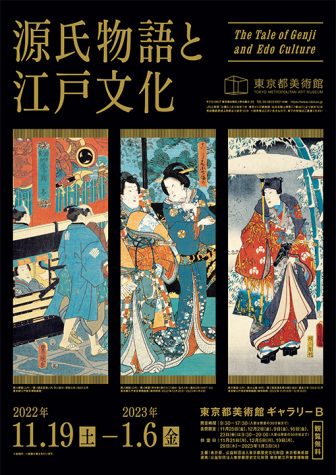 The Tale of Genji is a famous Japanese classic written by Murasaki Shikibu. Written in the 11th century, it is also considered the world's first novel. The Tale of Genji centers around a male protagonist named Genji, who was born into an Emperor during the Heian period. The masterpiece became popular during the Edo period (1603–1867), and many versions of illustrated books were published. This exhibition showcases some of the works produced during the Edo period regarding the Tale of Genji, from book illustrations and woodblock prints to kimono prints inspired by the motifs in the story. 
Another exhibition that is held spontaneously at the Tokyo Metropolitan Art Museum is also interesting. Titled "Ueno Artist Project 2022: "Beauty Nurtured by The Tale of Genji—It is Fate that Brings Us Together," this exhibition showcases seven active artists that specialize in a variety of mediums. The exhibition focuses on the relationships in The Tale of Genji and how it resonates with the world today. By visiting both, visitors will be able to compare and contrast the interactions between the 11th-century novel and artists during the Edo Period and the 21st century. 
Date: November 19, 2022 – January 6, 2023 (closed on December 5, 19, 29, 2022 – January 3, 2023)
Opening Times: 9:30 – 17:30 (9:30 – 20:00 for December 2, 9, 16, and 23, 2022)
Location: Tokyo Metropolitan Art Museum 
Entrance Fee: Free
Website: https://www.tobikan.jp/en/exhibition/2022_collection.html