Kris Kringle Cheat Sheets
Extraordinary gifts for below average cooks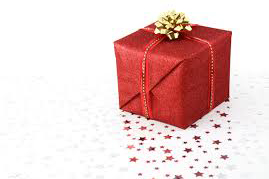 You know Kris Kringle is just around the corner when you see a herd of school girls running around Hiroo shopping street, desperately searching for the perfect gift. 
"Not too flashy, but not too dull…"
"Not too expensive, but not too cheap…"
Now, if you're anything like me, baking/creating something that is even remotely edible, let alone cute, is a huge challenge. So finding some easy recipes and how-to guides is a HUGE life-saver.
And it just so happens, we have some right here….
Easy:
Rolled Sugar Cookies Recipe
Starting a day that is sure to be stressful is hard for anyone, but there is no better way to put a smile on someone's face than giving them a batch of freshly baked delicious cookies!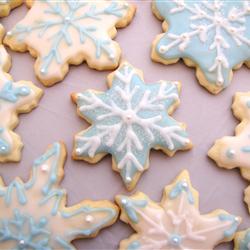 You will need;
1 1/2 cups butter, softened
2 cups white sugar
4 eggs
1 teaspoon vanilla extract
5 cups all-purpose flour
2 teaspoons baking powder
1 teaspoon salt
Directions:
In a large bowl, cream together butter and sugar until smooth. Beat in eggs and vanilla. Stir in the flour, baking powder, and salt. Cover, and chill dough for at least one hour .
Preheat oven to 200 degrees C. Roll out dough on floured surface 0.5 – 1.5 cm thick. Cut into shapes with any cookie cutter. Place cookies 1 inch apart on ungreased cookie sheets.
Bake 6 to 8 minutes in preheated oven. Cool completely.
Have fun decorating!
Easier:
Chocolate Covered Pretzels
For those of you who don't have time to bake, you can do something easy, such as chocolate covered pretzels.
They take hardly any time to make, and taste fantastic!
Recipe from divascancook.com
Easiest:
Apple Tea-light Candles
And for those of you who'd rather not cook, you can make Apple Tea-light Candles!
A heart-warming gift that can light up anybody's day!
Here is a super easy-to-follow step-by-step guide.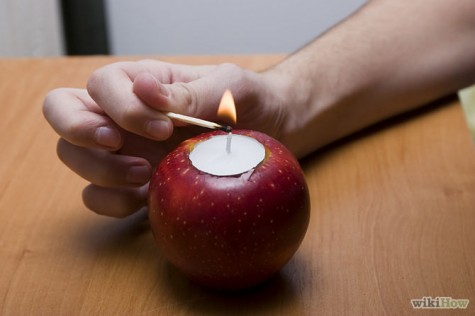 If it all goes south, you could always add a joke to your gift package!
Try this one . . .
What do you call Santa Claus after he's fallen into a fireplace?
Krisp Kringle!
Merry Christmas and Happy Creating!