The Uber Eats takeout guide: part II
Now with the pandemic, many in Tokyo are turning to Uber Eats for comfort, and to avoid the close proximity in restaurants. Uber Eats is a great way to support your local restaurants and try out amazing foods, and I have come back yet again to recommend more great restaurants to order from. 
Although the school does not allow students to order food to be delivered to campus, Uber Eats is definitely a great application to try out at home.
For those who want the basics and a more introductory guide to your Uber Eats journey, please check out my Uber Eats Starter Guide. 
Now, let's get started. 
The three restaurants I'd like to recommend are Gamaro Gang Jung, Bob's Ribs, and Ta-im.
Location: Shibuya Jingumae, 1-8-8 1F
Gamaro GangJung is a Korean restaurant that offers fried chicken glazed with honey and soy sauce, sweet and spicy sauce, and/or a cheese of your choice: mozzarella, cheddar, or neither, and tteokbokki, Korean rice cakes.
Personal Favorites: honey soy sauce and sweet and spicy dakgangjeong with mozzarella cheese
If you constantly crave good fried chicken, Gamaro GangJung serves some of the best. Adding the mozzarella cheese to the honey soy sauce makes the chicken more savory, whereas, for the sweet and spicy sauce, it takes out most of the spice. What makes this fried chicken particularly special is the glaze. It's almost like the chicken is candied, making the chicken extra crispy. The more you bite into the chicken, the juicier and more buttery it gets, creating an all-around amazing dish. I suggest preparing some pickled vegetables on the side to freshen up each bite. 
I would recommend trying Gamaro GangJung with your family, as the variety on their menu is not something to try alone. You can create a 'party' right where you are.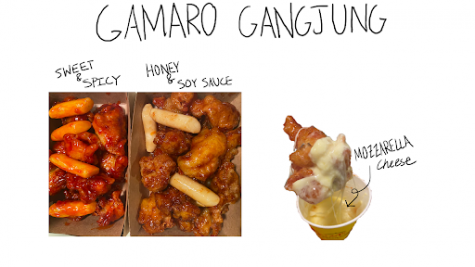 Location: Shibuya, 2 Chome−11−14 Main Stage Aoyama 1F
Bob's Ribs is the place to get some classic American BBQ dishes, ranging from mac n' cheese and grilled sausages to BBQ ribs and chili with some cornbread. Every item tastes like it is straight off the grill, and is reminiscent of summer BBQ parties. Personally, I find it hard to find good BBQ in Japan that truly captures the essence of an American BBQ. However, Bob's Ribs executes it perfectly. 
Personal Favorites:  ribs, french fries, chicken wings
Bob's Ribs is not the restaurant without the title, and if you try their ribs, you'll see why. The ribs sauce is not the classic BBQ sauce you're used to having, it's slightly sweeter, but not too overpowering. I am the biggest fan of french fries, and the french fries in Bob's ribs are unlike any fry I have tried before. If you order them with the ribs, they are placed right underneath them, which means that they are drizzled with the ribs glaze. For some, juicy and soggy fries are not ideal, but these are truly one of the best fries I have tried. They are salted just right, and the sauce on top adds a touch of flavor that brings the fries to life. The chicken wings have spice to them, but the right amount. You'll be able to go for seconds.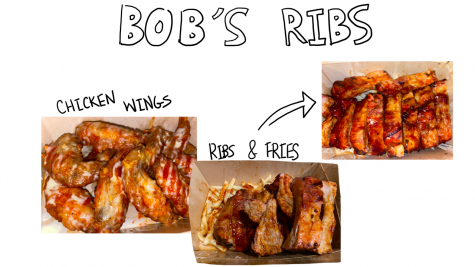 Location: 1 Chome-29-16 Ebisu, Shibuya City, Tokyo 150-0013
Tai-im is a restaurant (with vegan and vegetarian options) that serves Israeli cuisine. It is the pricer one of the bunch, but the authenticity of the restaurant is something hard to replicate or eat elsewhere. 
Personal Favorites: cinnamon kebab, falafel, baklava 
The cinnamon kebab is lamb cooked on a cinnamon stick, which brings out the flavor and has an indescribable taste. I can say just the same about the falafel. It is homemade and always delivered warm. The falafel with the pita and hummus, serves well as the main and is satisfying and filling. Baklava is a sweet pastry dessert, effectively wrapping up the meal with all the flavors you have tried. The texture is satisfyingly soft, making it a must-eat for when you order from Ta-im. 
Ta-im has a lot of fun items on their menu, so I recommend this for a family who feels like they want to dip into something authentic and different.