Uber Eats: the takeout starter guide
Coming from a family that orders from Uber Eats (more often than I'd like to admit), I'd like to believe that I am qualified enough to call myself an UberEats expert. By using this app frequently, I have accumulated a good selection of restaurants that are all worth your money. 
For those who are unfamiliar with Uber Eats: Uber Eats is a food delivery app where you can order from a wide selection of restaurants from your area. You can decide what you would like to eat based on cuisine, put it into your cart, place an order, and track how close your food is to your home. The experience of ordering is a journey, to say the least. The selecting, ordering, waiting, and tracking all contribute to the joy of having warm food delivered to your door.
My top three UberEats restaurants to order from are 440 Broadway, Soul Food House, and Chenputon. 
Location: Food truck in front of National Azabu, and in Ebisu (1-25-3 2F) 
440 Broadway is an amazing Mexican restaurant to order from — if not, the best in the Hiroo area. At an inexpensive price, they offer a high-quality selection of Tex Mex style food, filling you up satisfyingly. 
Personal favorites: (chicken or beef) nachos, beef tacos
My all-time favorite to order is the nachos. The tortilla chips have that great 'crunch' and are perfectly salted to devour alongside the guacamole, cheese, salsa, and meat. The beef tacos are also a great item to try. The beef is topped off with onions, lime, cilantro adding a 'kick' of spice. The items 440 Broadway serves are ideal for when you are doing two things at once, whether studying for a test or watching TV. 
440 Broadway is also available right next to National Azabu as a food truck from Sundays to Thursdays, 11 am to 6 pm.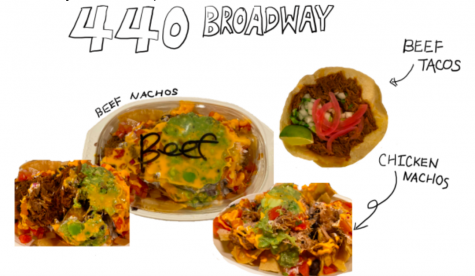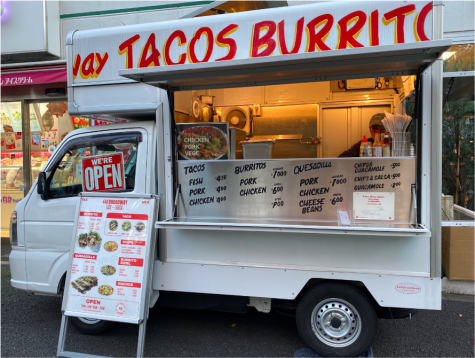 Location: Azabu Juban (2-8-10, 6F)
This might be my all-time favorite place to order from, and I have yet to try all the items from the lengthy menu. What makes this place so special is that they create authentic Southern and Cajun cuisine from scratch. This gives each item its homey flavor, making it perfect for when you are craving comfort food. From salads to cheat meals, I guarantee that every item you order will not disappoint. 
Personal favorites: apple nut salad, Greek salad, waffle fried chicken, Mac n' Cheese, blacken shrimp tacos, BBQ pulled pork quesadillas
This restaurant captures the wonderful tastes of the Southern part of America, and you can truly tell the owners put their heart and soul into every dish. The apple nut salad is served on the side of maple balsamic vinaigrette, going hand in hand with the sweetness of the dried fruits, apples, and nuts. The fried chicken remains warm and crispy, the waffle nice and soft, creating a delicious sweet and savory combo. The Mac n' Cheese is my favorite. The homemade-ness of the dish warms your stomach, the cheese melting in your mouth with every bite. They also offer the pulled pork BBQ quesadilla and blacken shrimp tacos. What I like about these is the softness of the flour tortillas and the classic American style BBQ. This place is good to order from when you want something to cheer you up or when you just want to wind down.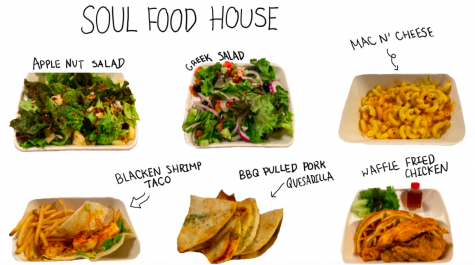 Location: Nishiazabu, 4-22-11 B1F (This restaurant is near Sacred Heart. After exiting from the university campus, turn to the right and walk straight until you pass the Red Cross hospital, all the way to Natural Lawsons.)
This might be a restaurant you'll want to save up for. Chenputon is a classy, authentic Chinese restaurant which is perfect for when you want to go ahead and treat yourself. The food is definitely on the pricey side, but it's worth all of it.
Personal favorites: Mabo tofu, black vinegar sweet and sour pork, crispy pork 
As sophisticated restaurants are slightly intimidating, by ordering out, Chenputon will help create the fancy atmosphere in the comfort of your own home. What I love the most about the Mabo tofu they serve is that it is spicy but not too spicy, something that I can handle. The dish has a good ratio of meat, tofu, and sauce, making it so much more enjoyable to eat, especially with rice. I have always been a big fan of pumpkin, so when I took a bite out of the black vinegar sweet and sour pork, I was delighted. The black vinegar sauce is thick, coating the pork and pumpkin. The sourness of the vinegar, sweetness of the pumpkin, and fatty pork balance each other out, which also goes well with rice. A dish that is a favorite in my family is the crispy pork. It is served cold, but it does not change the crispiness of the pork skin. It surprises you with the sudden 'crunch' and the sudden juiciness it provides. Chenputon is the place to go when you are feeling extra special, do yourself a favor and place your order.