Sarah
More from the Class of 2021 Series: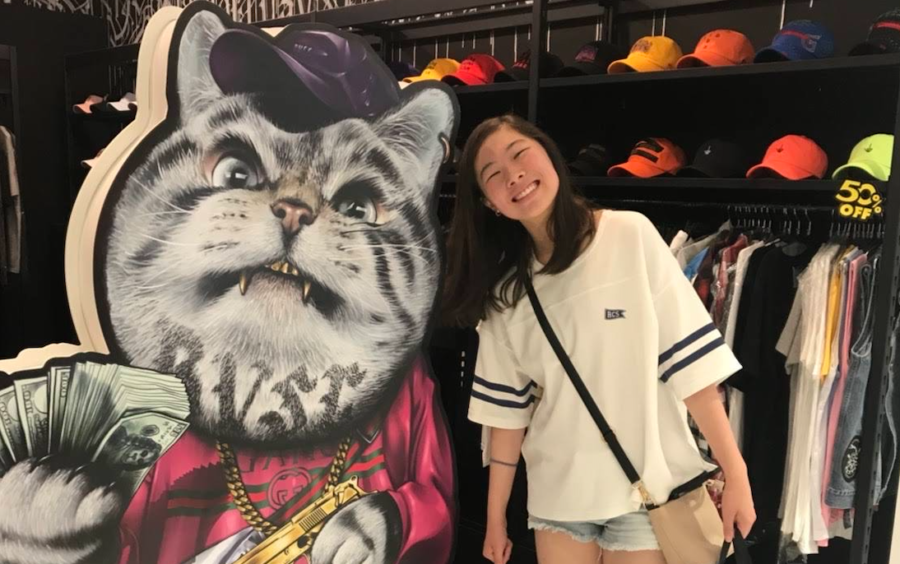 "Hi, I'm Sarah, and I joined Sacred Heart in 7th grade (2016)! In the fall, I'll be going to Sophia University in Japan!
There are so many memories I made during my years in ISSH! I want to write the majority of them down, so I'll keep them really short: I liked hanging out with my friends, sometimes playing sports like badminton or soccer, or just talking about TV shows or food. In classes, I loved talking about random things with my classmates during Japanese class, playing games during the 10-minute break between our Stats classes, being active and talkative in art class, learning new things in history class, listening to discussions, and sometimes joking around with teachers and students in English class! I especially enjoyed playing rock-paper-scissors with the guards, and exchanging "hellos" or funny gestures with the lodge ladies or any teachers and students I see at school! 
I honestly can't choose my favorite excursion, because I made so many memories in all of the excursions I went to, and took lots of pictures with my friends! But food-wise, the excursion during my junior year was great! We walked around and ate so much meat, meat sushi, as well as yummy ice creams, and I was really satisfied!
At first, I came to Sacred Heart as a really shy and awkward person who lacked self-esteem. I didn't really know how to exactly rely on teachers and students for help academically and socially. But the Sacred Heart community was willing to help me out and accepted who I am as a whole, and I was able to become who I am now: a loud, talkative, and energetic person. I'm thankful for the Sacred Heart community, teachers, staff, and friends, for shaping me into who I am now, and letting me make great memories at school!
My advice to underclassmen is to make as many memories as you can. Academics are important, I agree, but make sure to enjoy your last couple of years of high school as much as you can! Also, before you become busier, try challenging yourself to pursue any extracurricular activities or anything that you've always wanted to try instead of doing nothing (or else you might regret it)!  
My years at school were not all rainbows and unicorns. There were times when my life at school was thunder and rain, but I was able to get through them either by staying positive or getting support from others. I want to tell you all that you don't have to be perfect. Learn from your experiences, get over those bad memories, enjoy those best memories, move on and repeat it all over again! (It'll also be fun to look back on our memories when we grow older too!) Make every moment count, and live the best out of your life!" — Sarah