May Hits and Misses
Hits:
Taylor Swift 1989 World Tour 
Taylor Swift kicked off her 1989 World Tour in Tokyo on May 5 and 6 in front of 55,000 people at Tokyo Dome. Previously the country princess, Taylor Swift has completely transformed her music in her latest best-selling album, "1989", which contains upbeat pop tracks such as "Shake It Off" and "Blank Space" to slow, emotional ballads such as "Wildest Dreams" and "You R In Love." From the opening number, "Welcome To New York," Taylor dominated the stage with her energetic performances and outstanding set that seamlessly changed with each song, transforming the audience to another world. Her eye-popping outfits did not distract from her raw vocals and musical talent–she played the piano, electric guitar, and acoustic guitar to accompany her songs. Although she mostly sang songs from "1989", she also added a rock-n-roll twist to "We Are Never Ever Getting Back Together" and a pop twist to her 2008 hit "Love Story". What made the concert even more amazing was that every audience member received a wristband that lit up during her performances, creating a breathtaking, moving sea of lights.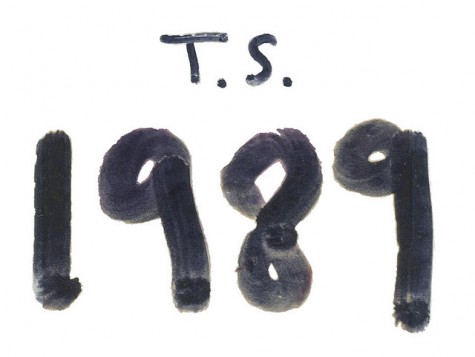 Online Shopping
Shopping in Japan is probably the most exhausting and frustrating activity when you're not a size two. This is especially true when buying jeans. None of the jeans sold in Japan go past any foreign waists. Therefore, when you finally find a pair of jeans online that fits you and is adorable and affordable, you are probably crying tears of happiness. But wait, there's a catch, the shipping fee is 30 US dollars. You're paying 15 dollars for a pair of jeans and 40 dollars for shipping. Cue the sad tears. This overwhelming emotion is commonly called "shipping shock". Just before you swear off pants, we have gathered a list of online stores that have free or reasonable shipping fees. Happy online shopping.
Romwe http://www.romwe.com/
Choies http://www.choies.com/
Sheinside http://www.sheinside.com/
Asos http://www.asos.com/women/
Boohoo http://www.boohoo.com/
Nastygal http://www.nastygal.com/
Hotmiamistyles http://www.hotmiamistyles.com/
Taco Bell
You should go get some tacos to celebrate the end of the AP exams. On April 21, 2015 the first ever Taco Bell opened in Shibuya. Taco Bell has been stuffing the stomachs of many Americans since 1962, but now you can buy mouth-watering tacos in Japan. Before buying myself a tacos, I thought that there may be a difference in taste compared to the ones in America. However, this was not a problem. The 'two tacos supreme set' that I ordered was heavenly. The crust gave a good amount of crunch, the sour cream gave a slight creaminess to the tacos, and the vegetables and meat were seasoned with the spice that gave the tacos the uniqueness. Taco Bell will undoubtedly satisfy your empty stomach. As many of the McDonald's has been closing, the era of Taco Bell has come. Taco bell is open from 10:00 a.m to 11:00 p.m.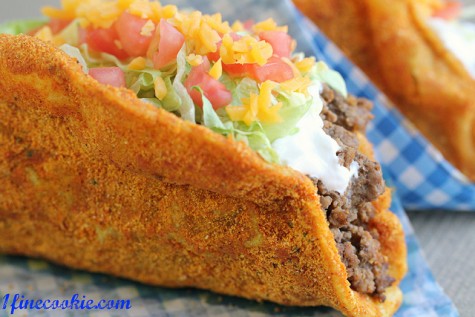 Misses:
The Cost of AP Exams
The storm of exams has finally hit Sacred Heart. Requiring months of arduous preparation, these next few weeks will be a rigorous climb up the rocky mountain. The AP exam season not only plagues students–it also makes it difficult for teachers to teach when their students are constantly evaporating and/or condensing in and out of class. Unfortunately, all the money from your wallet–or more accurately your parents'–evaporates as well. College Board charges an extra fee of 3,250 yen for international AP test takers, adding up to a grand total of approximately 14,000 yen per exam. If you took three AP exams, for example, you would need to pay a total of 42,000 yen. Yikes! With the same amount you can obtain two private helicopter tours around Tokyo, or purchase at least two Michael Kors leather satchels, or buy about 350 onigiris (Tax included). But in the end, the AP exams are just like an extension of our final exams. Our teachers prepare us adequately–so try not to stress about it. Review well, eat well, rest well, and hopefully with a little luck by your side, you'll do well.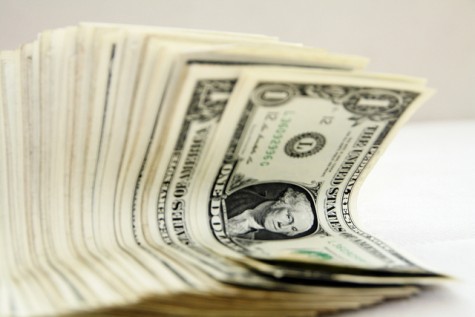 Cookie Crumble Frappuccino
It's not that the new Starbucks Cookie Crumble Frappuccino isn't good, it's that it tastes exactly like a regular frappuccino with a little crunch. Except this drink costs 50 yen more. It was as if the Starbucks workers made a vanilla frappuccino, crunched up some cookie bits, and added it to the drink. This is not a lack of creativity, this is pure laziness. Here's an alternative, buy a regular frappuccino: and a bag of oreos. Crunch up the oreos and you can have as many cookie bits in your frappuccino as you want. However, if you are willing to be exploited by Starbuck's outright lazy creation, then go right ahead.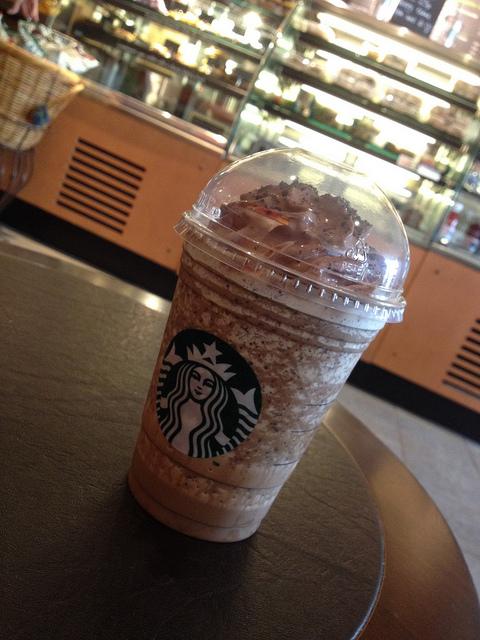 Met Gala Theme
The theme of this year's Met Gala, "China: Through The Looking Glass," drew a lot of stereotypical "Chinese" costumes that just looked over-the-top and ridiculous. Although many celebrities came in beautiful dresses by Chinese designers, many decided to come in cheap, Western-influenced Chinese costumes. Sarah Jessica Parker, for example, came in an absurdly silly headpiece that screamed "my only knowledge of China is from shallow American movies." And no, Lady GaGa, wearing cat-eyeliner does not make you have Asian eyes. Overall, although the theme itself wasn't intended to be racist, many celebrities' interpretations of the theme came very close to being racist and offensive.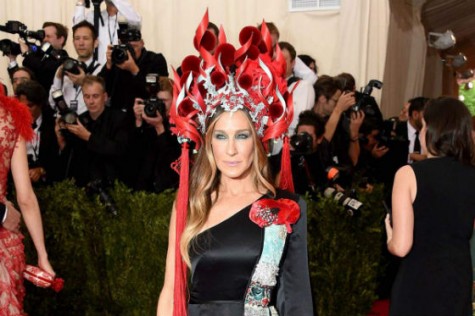 Grey's Anatomy (Do NOT read if you have not watched season 11)
After investing 11 seasons into this show and enduring Shonda Rhimes' ruthless ways of killing characters off, I am officially done watching after Rhimes' brutally killed of Dr. Derek Shepherd, Patrick Dempsey's character who has been the male lead and one half of the main couple on the show since the pilot. It's well-known that Dempsey wanted to leave the show to dedicate his time to his professional racing career. However, it is not that he left the show, it was HOW Rhimes' wrote him off. Firstly, the episode was sloppily written and had many plot points that made absolutely no sense. Secondly, it is clear that Rhimes let her personal feelings with Dempsey come through in the episode, as she made him die in a car crash while he was driving a Porsche car, and Dempsey is leaving the show to pursue his racing career, in which he is sponsored by Porsche and drives one in every race. After 11 years on a show, in which he was one of the main reasons for its success, you would think she would let him go with some dignity. Instead, the whole thing was just tasteless and rude, and the follow up episode that was supposed to "honor" his character, contained a 30-second funeral scene. Nice. As a result, the Grey's Anatomy fandom is outraged, and angry fans even started a petition to "Bring McDreamy Back", and it has already received 100,000 signatures.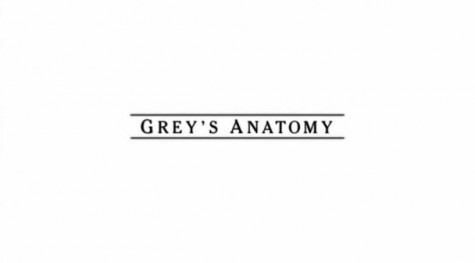 Birdman: Or (The Unexpected Virtue of Ignorance) 
I've been trying to watch all of the 2015 best picture nominated films during the break. However, I could not seem to finish 'Birdman.' I could not grasp my mind on what was actually happening in the movie. The movie starts off with Riggan Thomson (Michael Keaton), a washed-up actor, sitting cross-legged, floating a few-feet above the floor in his dressing room. Riggan attempts to regain his stardom in a new broadway play, while the shadow of the superhero he used to play, birdman. As the movie progresses it gets more complicated, as we see Riggan's imagination intervening with the reality. It is hard to understand the synopsis because you have to focus on what is actually happening in the scene, that I had to search the synopsis on the internet, and read it.
While, the film has been widely popular with 195 awards (including four oscars), it is evident that critics praised the film, and the audiences scorned the film. The intricate script, the unique characters, and the fascinating cinematography, were all there to increase the movie's uniqueness.