Mamoru: promoting sustainability through technology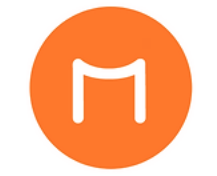 Sustainability is an issue that is growing more and more prominent in today's society, yet most people fail to address it. This is because for most people, sustainability can be extremely confusing. What goods should I buy? What's 'ethically sourced'? Which shops should I buy from?These are the questions that may float through your mind while trying to live sustainably. On top of that, sustainable goods can be expensive, and maybe a 400 yen bar of chocolate or a 4,000 yen bottle of shampoo just isn't in your budget.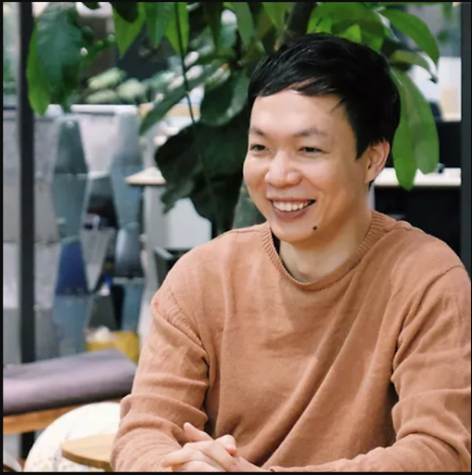 Mamoru is an app (currently web-based) that helps students live more sustainably by connecting them to sustainable businesses and shops that they can visit. Mamoru helps small sustainable businesses by giving them a platform to reach students by providing student offers and discounts. This helps to reduce the cost for students and increase their access to sustainable alternatives. In addition, it helps shift student spending from big wasteful companies to small sustainable businesses.
The way the app works is first, you create an account from their website, then you can find student offers and discounts from various sustainable brands and shops, e.g. a vegan ethical cosmetic store. Once you visit the store, you just have to scan the Mamoru QR code (using your phone camera) in the store when paying or order to use your discount or student offer. No download is necessary. However, they are working on an IOS and Android application to notify students of new offers and shops more easily.  
The creator of Mamoru, Philip Nguyen, graduated from UCLA with a degree in Earth and Environmental Science and World Arts and Cultures, after which he moved to Japan to study radiation safety at Kyoto University.  Once he had completed his Ph.D. in 2016, he started his first company, Gochiso. Gochiso is an app that helps support nonprofit organizations and food-related businesses in Japan. However, due to COVID-19, this venture closed as people stopped going to restaurants. So in the midst of the pandemic, he created Mamoru to promote sustainable living, as people began to realize the importance of sustainability.
A large majority of the workers at Mamoru are volunteers, who are in high school, university, or in the workforce. The volunteers take on jobs that are simple (after training) and suit their interests and availability.   The volunteers that were chosen to be interviewed were Marlenn and Miki. Both of them are university students at Keio University and Dokkyo University. Miki is the Media content manager for Mamoru and the leader of the social media team and Marlenn is the client success specialist at Mamoru. 
1. What is the goal of Mamoru?
Philip: The mission of the company is to accelerate access to sustainable living, and we are doing that by helping consumers take easier actions for sustainability and helping the businesses doing sustainable initiatives to increase their revenue and impact.
2. What does sustainability mean to you? 
Philip:  I think simply, living, in a way that protects our current and future self, society, and environment.
Miki: Being a part of heroes who save the planet.
Marlenn: For me, sustainability is the act of choosing to be compassionate in my daily choices. By choosing sustainability options, I feel good about myself since I know I'm doing something good that will benefit our planet and future generations. It's very difficult, and I must admit I haven't been choosing sustainability in all my daily choices. However, I believe doing something small is definitely better than doing nothing at all. 
3. Why are you concerned about sustainability? 
Marlenn:  So our future generation can still live on this planet. 
Miki: I'm worried about 異常気象(extreme weather, unseasonal weather).
Philip: Like I said earlier, sustainability affects the self, other people, and the environment, and I think it's currently affecting people's, including my own, mental health and physical health. We cannot live out our best lives without addressing sustainability. We definitely need to address it because it is affecting us now and will affect future generations. If we do grow up and we do want to have children, then they will also have this burden, and they have to address sustainability too. So that's why I'm concerned about it now, and everyone should be concerned as well. 
4. How is Mamoru promoting sustainability? 
Philip: Now we're actually helping to connect students to sustainable shops and brands, by providing student offers and discounts, so that they can have more access to sustainable alternatives. Many students think sustainable products and shops are too expensive or inaccessible, and these shops generally target people in their 30s and 40s. They want to support students too, but they don't have the resources to do so. So our app can help reach out to the students and connect them to these businesses. We ask these businesses to provide student offers and discounts like 10% or 15% off. This will help shift consumer spending to more sustainable businesses and alternatives.
5. How is Mamoru similar/ different from other sustainability apps? 
Philip:  Some apps are focused on solving certain issues, or focused on a certain segment of customers. For example, many apps focus on users in their 30s and 40s, and Mamoru is focused on students. The reason why we chose students is that I think students are the trendsetters for society, and right now, they're not able to access organic, vegan, or ethical goods because of the price. But if we can increase student access to these sustainable, organic, vegan, and ethical goods, then we can really help to accelerate sustainable consumption. And then everyone, including people in their late 20s and 30s will also see and adopt this trend.

6. Does the world need to improve in terms of sustainability and the environment? And if so, how? 
Marlenn: Yes. I think if each and every one of us can do our own part by being aware of our daily choices we can make the world a better place. 
 Miki: Yes, it does. By both actions of top-down (governments, UN, big companies) and bottom-up (civil society, non-profit sector, small companies, individuals).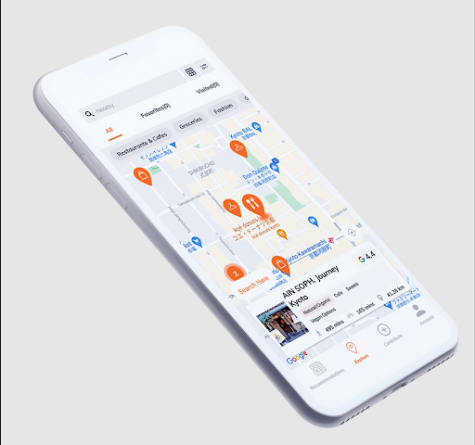 Philip: Yes, definitely. The world definitely needs to improve in terms of sustainability and the environment. For [mamoru], we believe that we need to improve it through small businesses because small businesses are very much consumer-facing. So if they do more sustainable initiatives, consumers will see it too. We can support small businesses doing those sustainable initiatives as consumers, or through subsidies, if there are any. If these small businesses see that more consumers are going there because they are sustainable, then more businesses will also try to do sustainable initiatives, and more consumers who haven't thought about sustainability much will start to see it more too.
7. How did Covid  impact this company and sustainability in general   
Philip:  In terms of this company,  the business started out of Corona, because my previous business stopped due to Corona. It was a platform for restaurants and people stopped going to restaurants. I think in Japan, after the earthquake in 2011, Japan started thinking more and more about the Japanese society and environment and how they can support each other. Because of COVID, Japanese people started to think about the global society and environment, not only Japan. I think most of the world started to think about the global society and environment as well. So in Japan, there are more shops that have started adopting SDGs and sustainable initiatives, due to COVID. They started thinking that we should contribute to the environment and that's why I decided to start Mamoru, to promote the shops and their sustainable initiatives. 
8. What are your hopes/expectations for the company/app? 
Marlenn: I hope many sustainable and popular shops can join in our student offers and many students will start buying from these shops instead of shops that don't do sustainable actions.                 
Miki: The app being open/friendly for every type of person and every generation in the future.
Philip: We have some goals for late 2025. And we have it on our website. We hope we can shift a large amount of consumer spending. We are aiming to shift 10 billion yen to sustainable businesses and alternatives by 2025. We also aim to double the student interest in sustainability and double the student action and sustainability.

9. What are your hopes for sustainability in the future? 
 Marlenn:  I hope sustainable products all over the world can be more affordable so everyone can choose being sustainable by not sacrificing their wallet.  
Philip: I hope, and I also predict, that all businesses will be social businesses in the future. What I mean by social business is that businesses will consider the positive and negative externalities in their profit and loss. So typical businesses just consider profit and loss without thinking about externalities, and make profit in a way that may negatively affect someone along the line. But social businesses have to consider what are the positive and negative externalities. So that's my hope for the future.
Miki: A world where people don't need to be forced to be sustainable.

10. How can individuals be more sustainable?  
Miki: Start trying one small thing that they are interested in.   
Marlenn: There are many ways one can be more sustainable. My favorite way is to consume less. For example: only buy new stuff when it's broken; only buy stuff when it's important and necessary. 
Philip: I think everyone can do what they can within their means to increase their positive impacts, and reduce the negative impacts in their daily lives. For example, if you do something that's too stressful, or if you can't afford to buy certain things that are sustainable, then don't do it. You can do little things too and you don't have to be perfect. Most importantly, individuals should take care of their health first, and mental health especially, which is a big part of sustainability. It can't be a sustainable world, if people are stressed and have mental health issues. 
What is so unique to about this business is that most of the employees are volunteers, and high schoolers can volunteer too. So if you want to help make the world more sustainable then you could consider joining Mamoru. For those who are interested, we asked the volunteers at Mamoru for more information bout the experience and requirements to volunteer at Mamoru. 
Did you need to speak Japanese? 
Marlenn:  No 
Miki: Maybe yes? 
How did you find out about the opportunity? 
Marlenn:  From my professor. 
Miki: Through [The founders] Facebook post in [the] Zero Waste Japan Network group.
What was the application process like? 
Marlenn:  Filled in a google form and interviewed. 
Miki: Sent a message to Philip, had a video call, and he invited me to Slack.
What did you do in the internship?  
Marlenn: Helped in the business development team.  
Miki:  Managed social media. 
How long was the internship/ how long did you intern? 
Marlenn: It's been around 4 months now. 
Miki: 1 year and 4 months so far.
How did this internship impact you?
Marlenn: I learn to be more aware of making more sustainable choices in my daily life.
How did it improve your skills? 
Marlenn: I learn to improve my design and communication skills.
Miki:  By sharing information/ideas about sustainability.
What was it like working there?  
Marlenn:  It's fun and also impactful!   
Miki: It has been an interesting opportunity to work with really diverse teammates.   
Here is the link to the volunteer page where you can find out more about the internship and apply: https://www.mamoru.earth/volunteer