Recommended summer reading from the Books for All Club
Reading, contrary to popular belief, is not a solitary activity. Rather, it is something that should be talked about and shared. Believing in the infinite number of stories that can be spread and endless experiences that can be gained through books, the Books For All club members have assembled a list of 30 books that we think are worth sharing. These books will be bought and sent to the Books For Africa organization, which will ship them to local African schools and libraries. Here are three of our favorites from the list.
'The Book Thief' by Markus Zusak
Review by Alysa R. (11)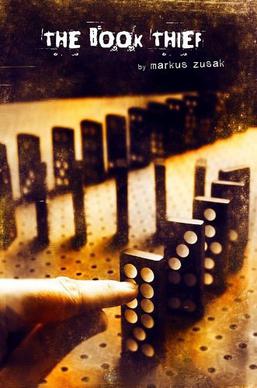 My book recommendation is "The Book Thief" by Markus Zusak. It is an interesting book because the narrator is "Death" himself. He describes his perspective on the world and lists the main elements of the story to come.
Then, we are already given the meaning to the title because of the three instances where Death sees the Book Thief. This story takes place in 1938, with a young orphan named Liesel arriving at the home of her new foster parents named, Hans and Rosa. Hans is a house painter that teaches Liesel how to read and write, and soon it becomes her hobby. Although this family is already poor and can barely feed themselves, they encounter a situation in which they have to secretly shelter a Jewish boy whose father once saved Hans's life.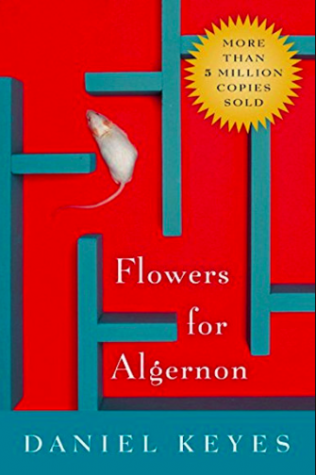 'Flowers for Algernon' by Daniel Keyes 
Review by Sakura T. (12)
A novel by Daniel Keyes, "Flowers for Algernon" is centred around Charlie Gordon, a thirty-two-year-old man who is mentally disabled. The story is in the form of a series of diary entries, which starts with Charlie being given the opportunity to participate in an experiment previously only conducted on animals. The same surgical procedure had already given Algernon, a laboratory mouse, remarkable capabilities.
After the experiment, Charlie's intelligence improves dramatically; his mental capabilities evolve to surpass all his peers and scientists who performed the surgery.
But he learns that his new found intelligence comes with a price. Given the capabilities to reexamine his experiences and his past relationships, he discovers that they are far from what he'd always thought.
"Flowers for Algernon" is a deeply moving story of human nature, as it takes us through the struggles of one man whose innocent wish to be "normal" has ironically isolated him from the rest of the world. It forces us to reflect on how we view the mentally disabled as well as the true value of intelligence.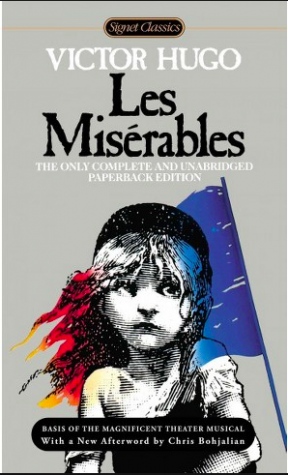 'Les Misérables' by Victor Hugo   
Review by Emily W. (11)
This book intimidates people for many reasons – its monstrous length and French title chief among them. But anyone who's fallen in love with "Les Misérables" as I did will know that 1,500 pages aren't enough. You get so easily swept up in the story. The emotions are so palpable, the actions scenes so tense. The writing is enchanting and the characters are beautifully-drawn – you ache when they're in trouble or hurt, and they stay with you long after you've finished the book itself.
It's a common saying that the best books are the ones that don't end when you've turned the final page. And by that definition, "Les Misérables" as working my way through it, it consumed my every thought. And now that it's over, I still sometimes return to my favourite passages, or I just sit and think about the characters as if they're people I know. It's not often that I cry when reading, but this book had me in tears. If you're one for tales of revolution, despair, fights for justice, and messy love, then read "Les Misérables", and it might have you in tears too.
More recommended reading from Books for All:
Alice in Zombieland by Gena Showalter

A Wrinkle in Time by Madeline L'Engle

Born a Crime by Trevor Noah

Divergent by Veronica Roth

Geronimo Stilton by Elisabetta Dami

If I stay by Gayle Forman

I'll Give You the Sun by Jandy Nelson

Kite Runner by Khaled Hosseini

Me and Earl and the Dying Girl by Jesse Andrews

One of Us is Lying by Karen M. McManus

Something Wicked This Way Comes by Ray Bradbury

The Alchemist by Paulo Coelho

The Color Purple by Alice Walker

The Drunkard's Walk by Leonard Mlodinow

The Fault in Our Stars by John Green

The Five People You Meet in Heaven by Mitch Albom

The Giver by Lois Lowry

The Great Gatsby by F.Scott Fitzgerald

The Miseducation of Cameron Post by Emily M. Danforth

The Mysterious Benedict Society by Trenton Lee Stewart

The Running Dream by Wendelin Van Draanen

The Scorpio Races by Maggie Stiefvater

The Secret Garden by Frances Hodgson Burnett

The Sky is Everywhere by Jandy Nelson

The Sympathizer by Viet Thanh Nguyen

Young by Nicolas by Rene Goscinny