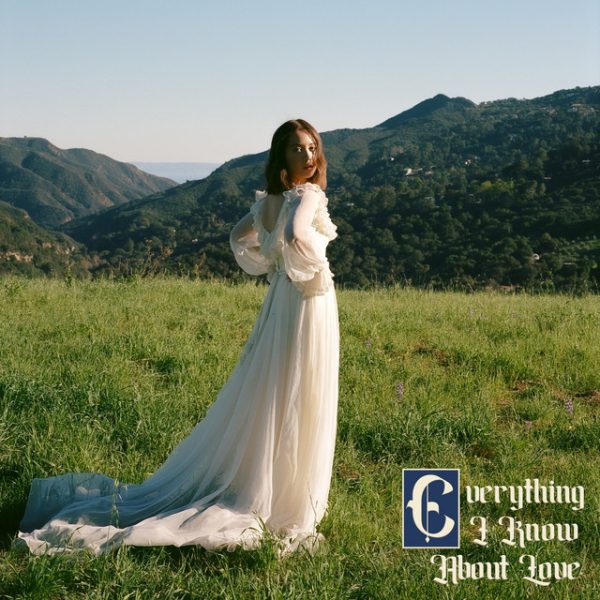 Arguably, jazz was at its peak in the 1920s, and then the spotlight soon got whisked away by other genres. Yet, after nearly 100 years, the light on jazz shines again with Chinese-Icelandic singer-songwriter Laufey and her debut album "Everything I Know About Love" in the center of the stage. With 13 new songs, all about her experiences of love, Laufey presents a new era of jazz.
Laufey had sparked excitement with the release of her previous EP, "Typical of Me," which had her fans hungry for more. In 2022, she finally released her first album, "Everything I Know About Love." The wait for the new album was a slow burn, but it was, surprisingly, Tiktok that lit up her fame with the viral sensation "Valentine." Laufey even said that she had written that song as a joke, but its impact among young audiences was immediate.
There were quite a few exceptional tracks in this debut album, not least one of which being the very first song we are greeted with, "Fragile."  The song expresses how Laufey grew up thinking about the idea of having a partner and how she is scared for her first time falling in love. Much like its title, the song has the softest and almost vulnerable-sounding violin in the beginning, which is then layered with a simple strumming of a guitar that expresses the otherwise not-so-simple complexity of her emotions.
Despite her classical and romantic sense of style, in a few songs, Laufey's lyrics are also sometimes a bit self-deprecating and, at times, humorous in contrast to her usual spirit. For example, in the album's titular song, she lightheartedly depicts her clumsy inability to find love through her elegantly written lyrics. "I don't know that much at all, I trip, I fall, every time I try it's all too much" expresses how she feels almost frustrated by the fact that she cannot find love, yet she gets back up again and keeps going. Perhaps this endearing way of depicting her insecurities may be the element that so many of her teenage fans are attracted to.
Nearly ten months later after the release of her first album, Laufey had given fans yet another teaser to her new song "From the Start." Devoted fans were so enthusiastic about this that the short 30-second snippet of the song had gone viral on none other than TikTok once again. Following the steps of her previous songs, she had created an interesting new blend of Jazz along with Bossa Nova, which had left many listeners with a taste of the energetic upcoming summer. Though the song is about unrequited love, it was the upbeat tempo and her, once again, a comedic approach that everyone found charming. 
I, along with some other lucky fans, had the chance to see this song performed live by Laufey at the beginning of summer at a notable jazz club named Blue Note in Minami Aoyama, Tokyo. As we were being seated in our little booth, the audience started cheering, and it was none other than Laufey who made her entrance and picked up her guitar to sing her very first song of the night, "Best Friend." It was a very bewitching evening for us because she was generous enough to sing two songs from her then-unreleased album, "Bewitched," her second studio album released on September 8, 2023. 
Typical of Laufey, she continues to spread her unique approach to music and uses it as a tool in order to express how she feels through her re-enlightenment of 21st-century jazz. However, not only is she bringing back this art form, but her dreamy songs give people a sense of warmth if they ever feel lonely. By listening to her music, millions of hopeless romantics are able to experience love in one way or another, thanks to her, even though that is all she knows about love.