November Hits and Misses
Embrace the upcoming winter with the latest hits and misses
Hits:
Adele's Comeback (Mizuki)
8 o'clock on October 18, 2015. It was just another Sunday evening in the United Kingdom; some popcorn was popping away in the microwave and all eyes were glued to the TV screen. Then, the X-Factor went into a commercial break. Presuming that this was just another 90 seconds full of adverts for expensive cars and delicious pizza, many viewers paid little attention until a familiar voice was heard singing through the speakers. It was Adele. Despite the fact that the 30-second clip was nothing but white lyrics on a black background, fans were ecstatic to find out that the Grammy winner's three-year hiatus was now over. Since her single "Hello" set the record for the most U.S. downloads in its debut week, there is no doubt that her new album 25, coming out on November 20, will top the charts worldwide.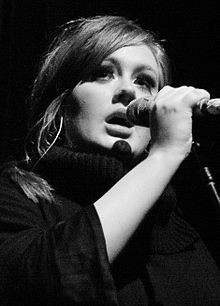 2015 CNN Hero (Reshma)
While acts of terrorism and violence continue to dominate news headlines, CNN diluted some of the anger and frustration by announcing this year's CNN Hero: New Jersey's 28-year-old Maggie Doyne. A decade ago, the adventurous teenager started her trek across the world. Her journey ended when she arrived in Nepal. Devastated by the sight of homeless and hungry Nepalese orphans who lost their families in the Civil War, she decided to start a new mission. Over the next few years, using $5,000 from her babysitting savings, she bought land and worked alongside the community to create Kopila Valley Children's Home. Now hundreds of children have had access to education and a home in the orphanage. "If you had told me when I turned 18 that I was going to be the mom of 50 kids, I would have told you that you were totally crazy. And I am. And to my kids…don't ever forget how much I love you," she said at her acceptance speech. Maggie Doyne reminds us that "we have the power to create the world just as we want it."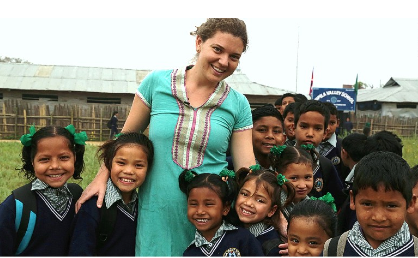 A Step Forward for the LGBT Community in Japan (Megu)
For the first time in history, on 2015 October 28, Japan issued its first same-sex marriage certificate for two wards in Tokyo. In order to be eligible to apply, the couple must be twenty years old or older and submit a notarized document stating their commitment to each other. Once the ward approves, couples can then receive an application for the certificate. As of November 5, seven couples have received their certificate in the Setagaya ward. Many Japanese hope that a new law authorising same sex marriage will reduce the discrimination they face. "I think it's great they've taken a big step towards the acceptance of the LGBT community because Japan has always been relatively conservative about this issue," said Mina (12).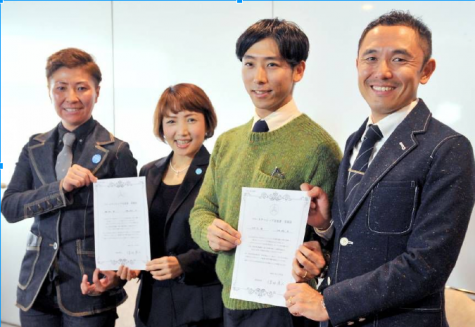 First Steps Towards Democracy: Myanmar's First Free Election (Theint Theint)
Myanmar First national elections held on November 8 were the first in 50 years since the military rule was demolished in 2011. Social media were filled with the purple-inked fingers of citizens (a mark used by organizers to prevent the same person from voting twice). The elections oversaw two major parties, the National League for Democracy, led by Nobel peace prize winner Aung San Suu Kyi, and the Union Solidarity and Development party led by current president, Thein Sein. Based on the current data, the NLD party is projected to win over 70% of the seats in parliament, thus winning the elections. But who will become Myanmar's next president? Although the obvious answer might be Aung San Suu Kyi, this isn't necessarily the case. The Burmese constitution prevents citizens with foreign children from becoming president, automatically making her ineligible to run. (The law was established by the previous military government, to prevent Aung San Suu Kyi, with two British children from becoming president.) However, she ensured citizens that she will be "above the president". Nonetheless, citizens believed that the leadership of the NLD will bring about significant education and healthcare reforms.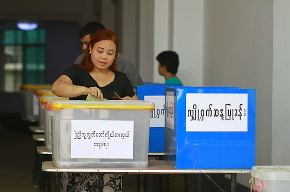 Häagen-Dazs' Caramel Truffle Mini Cup (Reshma)
It was a cold, rainy, mundane Thursday afternoon. That is, until I opened the new Häagen-Dazs Caramel Truffle Ice Cream. Out of their latest additions to the "mini cups" series (released on November 17), the Caramel Truffle is definitely one of their finer creations. You could taste the salty, chewy caramel tangoing with the sweet crisp chocolate flakes as the ice cream melts on your tongue. The Caramel Truffle, evenly balanced in salt and sugar, is guaranteed to keep you energized for the battle with your homework.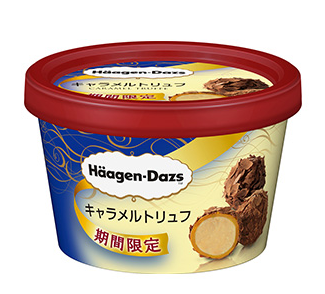 Misses:
Awkward Weather (Mina)
Dear Tokyo weather, please make up your mind. Too cold for just a sweatshirt, too hot for a winter jacket. Should I wear tights or hang on to socks? The daily dilemma of dealing with the whimsical weather of November has been an unnecessary stress on top of progress reports and piling school work. One day it's 25 degrees with the sun beaming, and the next it's a drizzling 16 degrees winter. Going to school armed with a winter coat, tights, and an umbrella only to leave the building carrying everything home on a sunny afternoon and vice versa has happened one too many times this month. While the temperature continues to fluctuate, it is slowly starting to get colder and the wind is starting to blow harder. Make sure your house is stocked with fluffy socks, Heattech clothing, and Swiss Miss to survive the menacing December weather lurking just around the corner.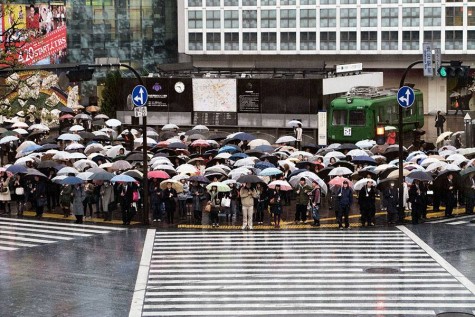 Peanut Butter or Crunchy Caramel Toffee Frappuccino? (Sarah)
To whoever is interested in tasting the sweet and crunchy frappuccino served currently at Starbucks, expect something different. If you love peanut butter with all your heart, you may be pleasantly surprised. But if you're the other way around, I advise you to look at the menu again. The white and gold Crunchy Caramel Toffee Frappuccino is filled with Christmas festivity and the caramel sauce decorating the white Christmas tree of whip cream will definitely invite you to take a sip — but hold on. If you love peanut butter, go on. The crunchiness and the smell of peanuts invites you to the warm and buttery hearth, although you may be upset by the fact that the drink tastes closer to a peanut butter frappuccino. Overall, the drink is a sink-or-swim type, depending on the gustatory preferences of each individual.