The Story Behind "AIDA"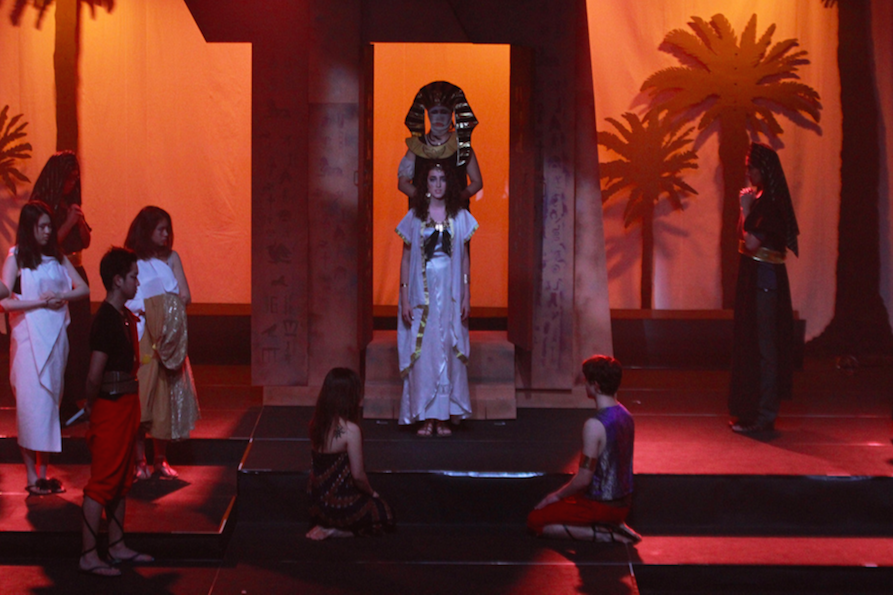 A blue luminescent light begins to fill the stage. The frame of a long rectangular box is placed center stage, presenting a showcase in a museum. Amneris, elaborately dressed as an Egyptian princess, played by Kennedy P. (10), walks on stage into the showcase. As the orchestra plays the overture, other actors and actresses playing the part of museum attendees fill the stage. All have come to admire the mysterious figure in the showcase.
AIDA the musical is an adaptation of Verdi's opera, with songs and lyrics by Elton John and Tim Rice. The story is set in Ancient Egypt, where Egypt and Nubia are at war. A group of Nubians are captured and brought to Egypt to work as slaves. One of the captives is Aida, a Nubian princess, who catches the eye of an Egyptian soldier, Radames, who is destined to marry the pharaoh's daughter, Amneris.
AIDA, a love triangle between a Nubian princess turned slave, a well-respected war soldier, and an Egyptian princess, is quite captivating. However, behind the scenes of the production were intriguing as well. This joint school musical (Sacred Heart, St. Mary's and Seisen), directed by Sacred Heart Speech and Drama teacher, Mr. Jonathan Hagans, began with a rather "nerve-wracking audition process" according to Maya E. (10) who played the role of Nehebka. The audition songs were announced a couple days prior to the audition day, and many were unfamiliar with the music. "We would sing in front of students and teachers we hardly knew, and later had to perform it alone," recounts Maya. "I think Mr. Hagans did that to see how we could do with music we barely knew." From then on, the crew endured a lot.
Once the roles were decided, the lengthy weekday and weekend practices started, including vocal lessons, dance rehearsals, and run-throughs of the musical. The cast experienced the common conflict of students balancing practices, school work, and other extra-curricular activities. "The biggest hardship was definitely time management. We all quickly learned that it's really important to be efficient to manage your time well," said Kennedy who played one of the three lead roles, Amneris. The cast even experienced a frightening period when the actress who played the lead, Aida, lost her voice only two days before the opening performance.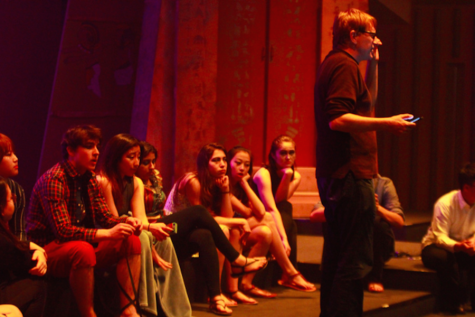 The lead luckily got her voice back the day of the opening night, and the St. Mary's theater was a full house for all three performances. "The show was dynamic and the actors played their roles so well it was as if they were the actual characters. The splendid costumes and props really added to the enjoyment of the play as well," said Emu Y. (10) who watched the performance on the opening night.
Although the title of the musical suggests it is about the lead Aida, it is more than just the story of her or a forbidden love triangle. "It's actually a really moving musical," said Kennedy. "In the end it's really about character development. How each person grows from the beginning to the end of the play. My character, Amneris, learns she can use her confidence to lead Egypt in a better direction. I've definitely learnt a lot from playing Amneris, and I think all actors were also able to learn something from being in AIDA."
More photos from the musical at: http://www.smisphoto.com/